"Rather than being about excitement and lust, a soul mate relationship is characterized by such things as a shared life path, a sense of comfort and ease, and a genuine liking of each other." ~Katherine Woodward Thomas
Most single women have a mental list, a list in a journal or a vision board of "must-have" qualities for the man of their dreams. Most are unrealistic and have a fairy-tale quality.
I want to ask you to throw out your lists and vision boards. Free yourself from limitation.
Be open to exceptional ideas and uncommon thinking about love and a life-long partner. Open your heart to unimaginable opportunities and every day miracles.
In part 1, of Finding Mr. Right, I wrote about the importance of self-love and how it will attract the love of others.
As you continue to grow deeper into self-love and self-acceptance, make love the focus of your every day life.
Fill your life with as much love as you possibly can. Think, feel, and act in a loving manner. Love your life, love your family, friends, co-workers, and neighbors. Love the world. Leave no room in your heart for anything else.
As you become a more loving person, love will come to you.
It's not your job to know how or where or when your partner will appear. Your job is to become a more loving person and believe that a loving partner is on the way. The universe will take care of the details.
Preparation and Insight for Finding Mr. Right
Sit in stillness, daily.
Talk to God, your Higher Power, the Universe, your Higher Self, or your guardian angels and ask for guidance on how to find Mr. Right.
Ask God to send you someone. Listen to your intuition. Write in your journal any messages you may receive. Look for signs. You will be guided on where to go and what to do. This step alone is the most important step of all.
Look beyond the physical
Too much emphasis is placed on external qualities like physical appearance, monetary success, place of employment, designer clothes, gifts and fine dining.
Superficial things are not enough to carry you through tough times and a long-love relationship.
Look for internal qualities.

Ask yourself the following questions as you get to know the person you're interested in.
Does he laugh and smile? Does he appreciate nature?
Is he gentle and thoughtful?
Is he on time?
Does he call when he says he'll call?
Does he share his thoughts and feelings?
Is he a good listener?
Is he self-confident or over confident?
Does he have plans for the future?
Pay less attention to what he says, and more attention to what he does! It's true, actions do speak louder than words.
Be interesting

Become an interesting person. Life isn't meant to be lived on the couch, watching TV. Become familiar with different types of books, music, and art. Get involved with everything that interests you. What are you waiting for?
Get out of your rut. Stop spending your evenings watching reality shows, eating junk food and drinking too insert favorite beverage.
Get out and participate in life. Be adventurous, again, do new things, go new places, and meet new people.
Be a good listener

Learn to listen without interruption or judgment. Don't offer advice unless it is asked for. The best way to get to know someone is to let them do the talking. Notice how he speaks of past relationships, how he lives life, how he thinks, and what makes him tick.
Observe his listening skills. Is he 'into' you?
Character defects

Do you need to get organized, slow down or be more patient? Do you need to get out of debt?
Do the work you need to do and become a better person, while you are looking for Mr. Right. Instead of looking for someone who is perfect, work on yourself.
Become the person you would love to spend your life with.
Counseling

Do you have an addiction to exercise, drugs, alcohol, food or low self-esteem? Don't bring your baggage into a new relationship or it will be doomed from the start.
Don't be afraid to get professional help. It's a life-changing experience.
Be happy with yourself
If you are satisfied with who you are, you'll be less likely to look for validation from others. Don't complain about 10 extra pounds, lose them.
Don't complain about your job find a new one. Decide what good habits you can establish that would make you a happier person.
Establish boundaries

Dr. Phil made these words famous: "We teach people how to treat us." Don't accept bad behavior from anyone. Don't tolerate any type of abuse or neglect: physical, emotional or verbal.
If it doesn't feel good, it's toxic. You deserve to be treated with dignity and respect. Nobody can take advantage of you unless you allow it.
Observe his behavior

Does he do little things to show you he cares? Does he hold the door open? Does he compliment you? Does he surprise you?
Will he run an errand for you? Let him know what your needs are in a relationship. Is he willing to meet your needs? Is he concerned when you're sick?
Don't expect someone to change later, for you. That's irrational thinking.
A few words on sex

Become friends first. Get to know him thoroughly before you have sex.
Ask yourself the following questions, "Is he interested in who I am? Is he interested in what I think? Does he treat me with respect? Does he honor and respect me?"
Women equate sex with love. Men do not. Sex changes the dynamics in a relationship. Once you have sex, leaving a relationship becomes difficult and complicated.
You'll never find the right relationship by staying too long in the wrong one.
Compatibility

Chemistry attracts us to each other, but it's not enough to sustain a lasting relationship. Be aware of being so taken by chemistry that you over look compatibility and like-mindedness.
Differences in values and political and religious beliefs, can drive a wedge between two people. Ask yourself, "Can I live in harmony with this person?"
Know what you want
Pay attention to his values. Look for someone who is kind, loving, honest, generous, and trustworthy. Do you want to be married or are you looking for a companion?
Do you want someone who wants children or someone who will help loves and support s your ch1ildren? Do you want someone who loves adventure? Do you want someone who is calm and grounded?
Know when to let go

If you are unsure about a person, listen to your gut. If he doesn't feel like the right fit for you, he isn't. Don't second guess yourself. Don't waste time by becoming involved with Mr. Wrong. Move on.
It's better to be alone than become involved in Mr. Wrong. Take 100% responsibility for your part in a 'poor' relationship. Learn from your mistakes.
Don't take rejection personally

No matter how much you care, some people will never care back. There are nearly 7 billion people in the world, if one person doesn't work out, don't give up, don't complain, don't even think of getting on the pity pot.
Keep going. Keep sharing your love with those around you and the world. When love is your goal, you'll always find your way. You can never lose. Never.
The following are deal breakers and don't have a place in a life-long, loving relationships.
Anger issues
Narcissism
Chauvinism
Misogyny
All forms of abuse
Jealousy
Addictions
A married man
A man who is involved with another woman
These characteristics are not found in happy and healthy people or relationships.
When you love yourself and feel worthy of being loved back, you won't tolerate anything less than the best.
If you lower your standards and fall into the wrong relationship, you risk missing Mr. Right because of your unavailability.
When you love yourself and love your life you won't be able to tolerate unloving and toxic relationships. Love yourself, love others, love life. Before you know it Mr. Right will be knocking on your front door.
If you would like to set up a coaching call for further guidance on Finding Mr. Right, email, [email protected]. The first 20 minutes are on me.
Please share your thoughts by commenting below!

photo credit: X O X O L I C I O U S
A wonderful woman, Hiro Boga has written a post: Give It Away: How to Get Your Life's Desire. Check it out and leave a comment.
Please join The Bold Life for free and receive my free guide, Peace, Love, and Connection. Please share this post with a Tweet and a Like.
Related Posts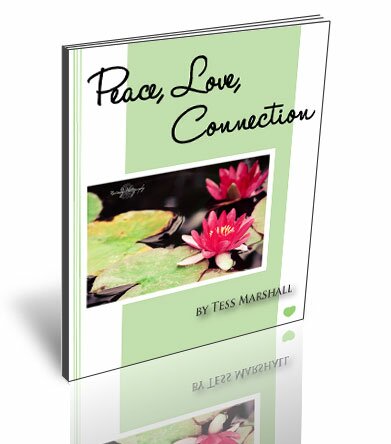 Sign Up & Receive Instant Access to
Your FREE Gift:
Peace, Love, & Connection

Learn how to successfully cultivate these three qualities in your life.
The flow of inspirational gems will spark tenderness and joy within your mind, heart, and soul.
You'll also receive fantastic tips, discounts, blog posts, give-always & more!