Welcome! I'm Tess Marshall, the wildly passionate author of The Bold Life. Here, you will find ecourses, weekly, practical tools and inspiration to overcome your fear. All the students who need resources for their projects and essays may find them here. Even though any student could easily buy a persuasive essay and save their time, these resources are still valuable.
It's time to become who you aspire to be and create a bold, abundant and amazingly extraordinary life!
At The Bold Life, you'll gain the support, insight and encouragement you need to take yourself to the next level.
I'll move you through your fears and show you the way!
A bold life requires that you consistently take action in order to build your confidence and courage. When you hold back out of doubt and fear, you live small, settle for less, and cheat yourself out of an adventurous life.
Afraid? Everyone is. Don't allow fear to stop you. Don't allow the monsters in your head to steal your joy and opportunities.
You get to decide what to do with your life and you have the power to change everything!
What would be the most amazing thing that could happen for you physically or emotionally, with your relationships, in your career, or in your level of happiness?
That's what this blog and my courses can help you with.
When you act boldly, you summon mighty forces. Anything can happen. Everything is possible!
If your life is the same as it is today, one year from now, are you good with that?
You've been called to rise. To connect. To make an impact.
You're standing on the edge. It's time to free your potential.
It's time to make an intentional choice to do what it takes. It's time to be boldly creative and amazingly brave.
How bad do you want what you want? Whatever you want, go after it. You were born for this.
It's your turn. You'll never be more ready. I'm here to guide and support you.
Get serious, take the plunge, commit and live full-out. Let your courage rise to the surface. Let life take your breath away!
The mission of The Bold Life has never changed: to help you face your fear, use it to your advantage and create the one wild and amazing life you've always wanted!

I've created courses including: 30 Days of Bold, Your Fearless Life, Take This Fear and Shove It, Thrive: Living Life Fully, A Course on Love,
I am a courage coach that can teach you to be bold in your business and personal life!I help you reinvent yourself with courageous and positive choices, and the best guidance and wisdom.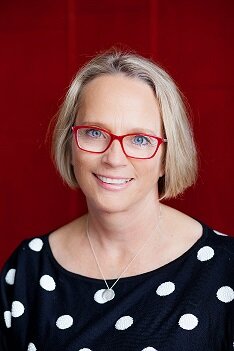 Every ecourse, ebook and product I've released comes from my past experience as a therapist, my current position as a courage coach, and the real-world needs of readers like you.

As I live bold and fearless life myself, I use Online-Writings.com company to release some of my products or help with proofreading and editing it. And I feel no shame as I get to save my time for my friends, family, and myself, and still help someone with my product!
I consider it to be an honor and a privilege to have this opportunity to make a difference in your life.
What qualifies me?
I'm a wife, mom, entrepreneur, author, blogger, speaker, inventor, spiritually-based, fear-shattering, calculated risk-taker, witty, loving, passionate, runner, traveler, and ADHD hyper human being.
I'm also a former psychologist in private practice who built three successful offline businesses before moving to a completely online business model.
My biggest teachers are my husband, my four adult daughters and their families. They challenge me to love unconditionally.
Here I am with Mr. Hubs and my four daughters when I was 22 years old.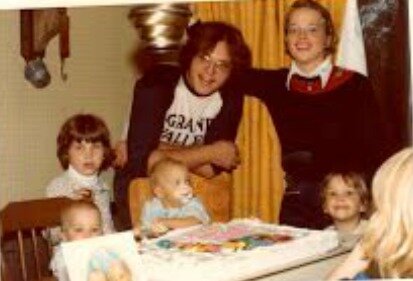 Here is a more recent photo. We've been married forever!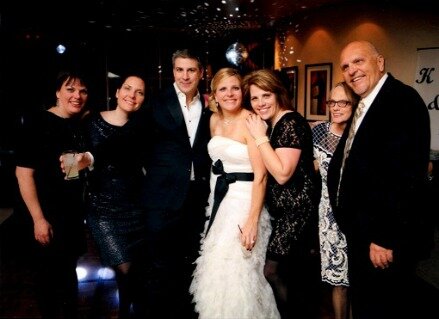 I believe we have a responsibility to ourselves and to each other. We need to do whatever it takes to succeed, to serve and live a life of meaning.
I want to encourage you to keep going. Commit to doing what is necessary. Take small steps. Break it down. Keep going and never give up!
If I can do these things, so can you. You don't have to be brilliant. You don't have to have a degree. You only need to decide and act on your decision. You can begin by believing in yourself and taking action!