My 26 year old, favorite nephew flew in from St. Louis last weekend to run the Phoenix Rock n Roll Half Marathon.
We ate a delicious and healthy lunch at 'Nourish' on Friday, the new vegetarian restaurant in town. Later, as I dropped him off at his friends, I told him I'd be 'hooting and hollering' for him at the nine mile mark on Sunday.
I was jealous of the 30,000 runners that had entered the two races. I had been walking and hiking for the last seven months while allowing a knee injury to heal. A few days earlier, I ran two miles without pain. I was ecstatic!
Race Day
Ninety minutes after the race began I spotted Matt coming toward me, I cheered and ran over for a hug. He invited me to run the last four miles with him.
In my jeans and street shoes I hesitated for only a few seconds and spontaneously jumped in beside him!
I leaned into it and lifted my knees high as I soaked up the energy of the runners around me. I felt 45 years old instead of 56. I loved every second of it as I was reminded of all the reasons I run. As we neared the final shoot, I congratulated Matt and exited to the sidewalk.
Walking towards home I decide to sign up for the Seattle Rock n Roll Marathon being held this June!
A few reasons I run and why you might enjoy it too:
1. A new identity
The closest I came to organized sports in my childhood was tag and kickball at recess. As a young adult, I was overjoyed when I discovered being dubbed an athlete was as easy as crossing the finish line at my first 10K.
As fast as my legs could carry me, I eventually ran in half marathons, 25Ks and became involved in a full blown love affair with running.
2. Nature at its best
Running at dawn has allowed me the privilege to witness an awesome sunrise or a spider web glistening in the morning dew.
At Reeds Lake, I've seen ducks and ducklings cross the road in perfect marching order as they headed off for their swim of the day.
I've discovered turtles sunbathing on rocks in swampy ditches where cattails thrive.
I've been pelted by hail, drenched by rain, dirtied by mud, blown sideways and backwards by the wind and blessed by the first, perfect and blissful blue-sky-days of spring.
Moments like these are often missed by those who hit snooze for an extra 10 of shut-eye. In a high tech, cubicle world, running is an opportunity for an experiential life.
3. No worries
I've used running for stress relief from out-of-control teens, a sister's cold shoulder, my mother's breast cancer, a client's sudden death and petty fights with hubs.
I've used running to celebrate a new job, a wedding anniversary, a daughter's graduation and the undeniable joy of grandchildren.
Over the years, my worn out running shoes and music have become best friends, as I take my thoughts to the streets, and allow my sun kissed cheeks to brighten and lighten my mood. There isn't anything quite like it.


photo credit: familymwr
What activities do you enjoy? Who inspires you?
Please join The Bold Life for free and receive my free guide, Peace, Love, and Connection. Please share this post with a Tweet and a Like.
Related Posts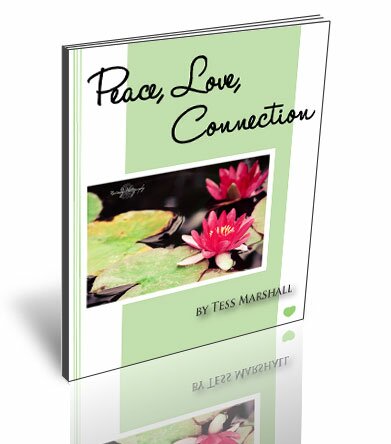 Sign Up & Receive Instant Access to
Your FREE Gift:
Peace, Love, & Connection

Learn how to successfully cultivate these three qualities in your life.
The flow of inspirational gems will spark tenderness and joy within your mind, heart, and soul.
You'll also receive fantastic tips, discounts, blog posts, give-always & more!