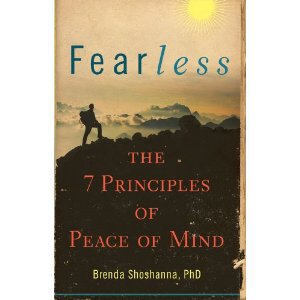 Book Review: Fearless The 7 Principles of Peace of Mind
"Just a few years ago, opportunities seemed endless…We felt safe and invulnerable. Today fear is running rampant and our anxieties can come from our unstable economy, war, greed and other rapid changes that are happening all over the world."
With Fearless, Dr. Shoshanna has created a unique guide to understanding how fear works. Combining the teachings of East and West, including real-life anecdotes and practical exercises, it provides the psychological, spiritual, and practical guidance for attaining a life of growth, fulfillment, creativity, and well-being. No matter what your fears are: fear of love; loss; or confrontation, unemployment, etc. Dr. Shoshanna shows how to convert this constant sense of dread into peace of mind.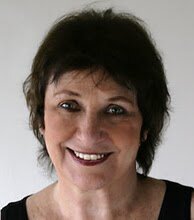 Author: Dr. Brenda Shoshanna has been a practicing psychologist and therapist for over twenty-five years. She is also a relationship expert and has contributed to iVillage, and has appeared frequently on national television (ABC, CBS, NBC, and MSNBC) and print media (Cosmopolitan, Mademoiselle, and Allure).
For more information go to www.Becomingfearless.homestead.com
Fearless is divided into 3 parts, and includes a preface and a epilogue. The book contains 210 pages of powerful wisdom, insights, stories and exercises. By incorporating the creative solutions into your life your fear will lose it's grip and you'll regain your courage.
The first part of the book contains 7 chapters, one for each principle of peace. In each chapter you are taught a principle an how to dissolve the related form of fear and gain courage. Studying the principles and doing the exercises will bring you a sense of safely, well-being and trust.
Each chapter also concludes with a universal truth to be mediated upon, and applied daily.
You will want to keep this book close to use as a daily resource. When fear strikes you can return to the principles to restore your peace of mind and address whatever obstacles life puts in your path.
There is so much meat in this book it's difficult to give you an over view of each chapter or principle. Instead I'm am going to quote or paraphrase some of Barbara's powerful words. I'll leave the new and unique exercises each another treasure, for you the reader to unearth on your own.
Chapter and principle 1: The Courage to Be Who You Are
In this chapter you will unearth your authentic self. "We create masks to meet the masks of others. Then we wonder why we cannot love and why we feel so alone…When you let go of that which is unreal, your authentic self will appear all by itself. The more exercises you do in this book, the more you are planted in the truth of who you are."
Chapter and principle 2: Letting Go of Attachment and Grasping
In this chapter you will learn change is not loss…it is simply change. "Empty hands are precious. When your hands are empty, not grasping, they become supple and available. They can feel, they can touch, reach out to others, give and accept gift in return.Let go of grasping and unhealthy attachment. Open your hands, your mind, your heart."
Chapter and principle 3: Recognizing the Voices Within
What Brenda shares in this chapter really hit hard, "There is nothing wrong with falling down, being wrong, making a fool of yourself. Nothing. Just do it. Take action. Get up. get out, engage with life, and do something. Take one step and then the next, no matter how you feel. Fear will fight you on this. It will tell you to wait, think it over, hide, get ready, prepare postpone–make all the conditions right."
Chapter and principle 4: Finding a Safe Harbor
In this chapter you will learn how to handle the pain in your life and more. "Is is very important to distinguish between healthy, life-giving, constructive challenges and those that arise from attachment to danger, suffering, and harm. Some challenges tear you down, others help you grow upright and strong."
Chapter and principle 5: Blessing Others: Deeds of Love
In this chapter you will get to the root of self-hatred, anger and your shadow, the practice of forgiveness and self-respect and more. "Deeds of love heal wounds and prevent fear from arising. Love is a verb, an action you can take no matter
your feelings. When you offer deeds of love you are receiving protection against the effects of anger."
Chapter and principle 6: Letting Go of Control and Domination
Here you are introduced to healthy control and so much more. "There is another way in which you can relate to others. You allow yourself to be fully aware that the other is also a person. You make room for her uniqueness. You welcome her difference."
Chapter and principle 7: Discovering Your Perfect Nature: Becoming a Friend
When you become your own friend there is no need to come out on top or be the most beautiful or the most brilliant. You'll learn how to drop rivalry, malice and fear in your relationships. "The battle with others has only been a distraction from the real battle going on within."
Part 2: Becoming Whole
Chapter 8: Finding the Precious Jewel
This chapter is about mindfullness, gratitude, forgiveness and more. "You know how to find the precious jewel of your life. You know who you are and what is needed. You have always known and always will know. No one else can teach you. No one else can hurt you. You are the prize you are seeking, just as you are."
Part 3: Workshop for Dissolving Fear
The workshop is filled with rich, fresh and powerful exercises. "Given the state of the world there is nothing more important one can do than be dedicated to dissolving fear and cultivating love and peace." Brenda states, "The exercises in this book are simple and enjoyable and more powerful than any weapon you can find. Simple tasks will change your life. Begin today to claim the full beauty and power of who you are."
Epilogue: Living on a New Basis
Brenda discusses God, the gift of peace and more.
Resources, Bibliography and Index

I have read two powerful books this year. This is one of them. For all those who struggle with fear, I ask you to purchase the book and do the exercises. By doing so you will grow exponentially. When that happens everyone in the world benefits.
I am not an affiliate for this product.
I will be gifting the person who leaves the most powerful comment with a copy, of Fearless.
What is your biggest fear? How do you alleviate your fear?
Please join The Bold Life for free and receive my free ebook, How to Be Bold. Please share this post with a Tweet and a Like.
TAKE YOUR FEAR AND SHOVE IT!
This course will show you how to face and
erase fear in any difficult situation you face.
Go beyond doubt, excuses and worries Positively anticpate your future
Find meaning, happiness and success
Click

here

to learn more!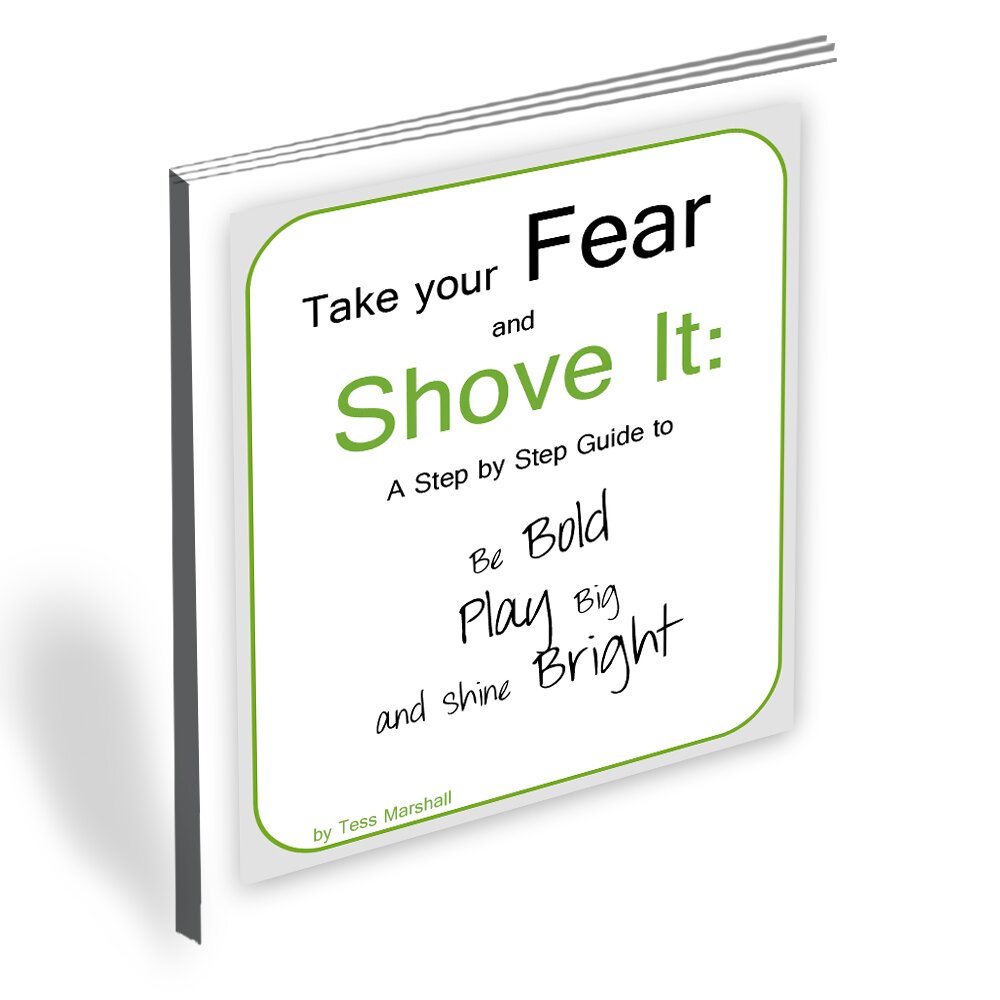 Related Posts