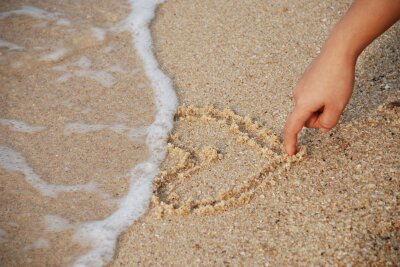 Gratitude radiates out from me in all directions, touching everything in my world, and returns to me as more to be grateful for. The more gratitude I feel, the more I am aware that the supply is endless. ~ Louise Hay
Gratitude is a magical potion that dissolves jealousy, greed, fear, unhappiness and other dis-ease's of the ego. Gratitude is an emotion that opens our hearts and raises us above negativity, worry, and doubt.
I invite you to commit a portion of your day to feeling and expressing gratitude and appreciation.
More benefits of gratitude include:
Gratitude increases your happiness by 25%.

Gratitude has a positive effect on your mental and physical health.

Gratitude takes you out of your ego and into your heart.

Gratitude places you in the flow and dissolves scarcity and lack.

Gratitude recharges your soul and manifests miracles.
What you focus on expands, and when you focus on the goodness in your life, you create more of it. Opportunities, relationships, even money flowed my way when I learned to be grateful no matter what happened in my life. ~ Oprah Winfrey
1. Be thankful in advance.
There is a natural order to things in the world. When you believe things will work out, they do. No matter what is going on in your life today, become grateful in advance. Act as if there were nothing wrong with your life. Believe that the universe is plotting to do you good.
Gratefulness is the key to a happy life that we hold in our hands, because if we are not grateful, then no matter how much we have we will not be happy — because we will always want to have something else or something more. ~ David Steindl-Rast
2. Align with the positive.
Think positive thoughts. Speak positive words. Take positive action. Choose to surround yourself with positive people. When you align with the positive your life overflows with love.
Even after all this time the sun never says to the earth "you own me" look what happens with a love like that—it lights the whole world. Hafiz
3. Celebrate what is right with the world.
Summon gratitude by paying attention to the beauty that surrounds you. Make a daily list of what you do right and what goes right in your life. Celebrate it all. Forget the rest.
Every fall that you take is a gift, and every relapse is a glorious opportunity — after all, without them you can't manifest the energy to get to a higher place. ~ Dr. Wayne Dyer
4. Give thanks for the negative.
See difficulties as opportunities. You always have the option to move forward, to grow, and to become a better human being. Negative people teach you compassion and forgiveness. Negative situations teach you patience and understanding. Bless it all.
5. Be grateful to the people in your life.

I want to express my love, gratitude, and appreciation to all who belong to The Bold Life community. Thank you for your emails, kind words, and feedback. Thank you for reading my blog and following me and sharing my work on social media.
I feel deeply connected to each of you. Know that I love you. I bless you. I truly appreciate each and every one of you. Your energy fills my heart with joy. I am blessed for the opportunity to serve you.
You can still get The Bold Life Manifesto! It's free.
Contributor: arztsamui
Please share your thoughts and wisdom on gratitude below.