My guest today is my dear friend, Joy, from Unfolding Your Path to Joy. Joy lives is on a sail boat where she is raising her children in sunshine and moon beams and simplicity.
She invited me to visit her and took me to her comfort beach where she spends her time jogging, drumming, and loving life. If you don't know her I know you'll love her! It's my pleasure and joy to have her here with us. Enjoy!
Strength, Courage, and Wisdom….

I read Tess' blog because each time I visit there is something new to stretch my mind, encourage me to step outside of my comfort zone, or inspire me to try something new. I take what I learn here and use it to challenge myself in a way that I otherwise might not have.

In life, I am known to be quite bold in general. I stand in faith, I lead with my heart, I embrace exuberantly, I take risks, I make choices that soothe my soul but may seem unconventional to you.
I will tell you that I am shy, but the truth is I step beyond my shyness to get to know you. I listen intently because I know you have been placed in my life for a reason. I want to know you because you exist, your very existence fascinates me. I want to know who you are in this moment, what makes your heart happy, what are you doing creatively in your life that makes your spirit shine, where have you been and where would you like to be?
What are your strengths, what are your passions, what puts the genuine smile on your face. I want to know this because you are placed in my life for a reason, you are a reflection of me; the more I know you, the more I know *me*, the more I have to share with others.

I step outside of myself to connect with you, to have a conversation because you are important to me. I step outside of myself to experience life as I do because if I stayed *in* my box I might be comfortable, but I would experience nothing, and in the context of nothing, who would I be? If I am nothing, who are you? So, I share this story with you today because my Spirit soars when touched by sunlight, moonbeams, star's glow…aren't we all little rays of Light to each other?

On a day full of brilliant sunshine warming my harbor, my hills, all around me, my heart was happy. An entire day with no commitments or obligations stretched out before me. All was well in my world. After tidying up the boat, spending time visiting with neighbors, and surveying the ocean views, the children and I walked to the car very excited to let the day unfold naturally and enjoy all that we thought would be in it. Perhaps we were thinking about a stroll on the beach, or a trip to the ice cream parlor, or swimming in the pool. We were happy to be in the moment. When we got to the car…well, this is what greeted us: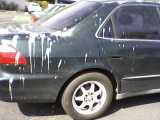 Okay, you know you want to say it…go ahead. Oh man *that* is a whole lot of sh't. No way around it. Right in the middle of a beautiful day, faced with lots and lots of poo. Now there are two distinctly different reactions. One: Great, just great this would happen to me, always happens to me, the Universe always dumps on me, forget it now we are not doing anything, I'm going to complain, sulk, whine, but that is it. Reaction two was mine: I laughed. Just looked and laughed. Because come on. How ridiculous, and quite frankly the Universe has an amazing sense of humor. Plus, I think I read somewhere that when a seagull poos on you it is good luck, so *this* well this must be extremely good luck! And I can certainly use that in life:)

My children looked to me for my reaction. By this time, I was belly laughing, so my children laughed. In a parking lot of pristine cars, now mine stood out like a sore thumb. I might be bold, but the *last* thing I want to be in life is "different" although that is probably the first label everyone gives to me. My motto is butterflies and glitter, and here is tons of "stuff". What I do with it tells you who I am…my question to you is, what would you do with it?

What do you do when life presents you with a ton of "stuff"?
When something just dumps on you?

How I dealt with the car is exactly how I deal with the 'stuff' of life.
I find the lesson in it I believe that everything happens for a reason, so when "stuff" happens, I try to find the lesson in it. Well, one, so I don't have to deal with it ever again, and two because if I find the lesson and take the time to learn it, I can move past it and forward to experience something much better. I've found that there is usually some kind of extraordinary fun to be experienced once I've incorporated the lesson from my "stuff".


I identify something about it to give praise for Sometimes it's hard to find the good in the midst of "stuff", but it is there for me to see. When I identify what the good is, I then give praise for it. Frankly, sometimes stuff is no fun at all, is something I'd rather have avoided my entire life than have had to experience, but –especially in hindsight– I am so glad to have experienced it because it helped me to become who I am and to be open and ready for magnificent when it happens. Sometimes, the Universe purposely dumps on me because that is how I learn best–throw me in the muck and watch me find some kind of joy in it. I greatly dislike muck, but I know there are treasures deep down so I do my best to dig and find them, and if I am to dig in muck then I figure I might as well find something fun about it. And I usually throw a party while dealing with it (not a "pity party" a real everyone have fun type of party).


I realize that everyone has stuff On this particular day, my stuff was clearly a lot, and quite visible. There are many clean days, there are some days that I keep what I carry inside, there are some days I decorate my stuff, put a spin on it, whatever you'd like to call it. The thing is we all have it–whether it's a little corner or a huge storage locker, each one of us has "stuff" that we carry. I'm not alone, even if I think I am. Yes, there are most who have never had to deal with "my stuff", but there is also someone out there who has exactly the same stuff, just as there is someone out there that has more than I could even fathom. We all have it.



I find inspiration I find inspiration in lots of different places–nature, art, blogs, books, friends, stories….music is a huge one for me. Lately life has been full of random huge droppings of "stuff'", so my most recent theme song is one I hope you will find inspires you to mire through the muck:)
A verse from India.Arie's "Strength, Courage, and Wisdom"
"I close my eyes and I think
Of all the things that I heart I see'
Cause I know now that I've opened up my heartI know that anything I want can be
So, let it be… (wow, *that* could be an affirmation-let it be, let it be, let it be)
Strength, courage, and wisdom
It's been inside of me all along….."
May I say one last thing? You might be thinking that dealing with sh't is so cumbersome, so yucky, that the obvious advice would be to avoid it completely. To stay inside, put up a shield, curb your interactions, never venture out. But, if you truly thought that, then you wouldn't be at Tess' blog learning how to step outside of yourself…
Thank you for sharing this time with me.
Much peace,
Joy
Joy has a new coaching program and if you ask me someone who knows how to take bird poop and turn it into laughter can tell you how to transform the poop in your life too;)
Follow Joy on her blog "Unfolding Your Path To Joy" and Facebook. Sign up for her RSS feed so you never miss an update of her beautiful thoughts on life.
Please join The Bold Life for free and receive my free ebook, How to Be Bold. Please share this post with a Tweet and a Like.
TAKE YOUR FEAR AND SHOVE IT!
This course will show you how to face and
erase fear in any difficult situation you face.
Go beyond doubt, excuses and worries Positively anticpate your future
Find meaning, happiness and success
Click

here

to learn more!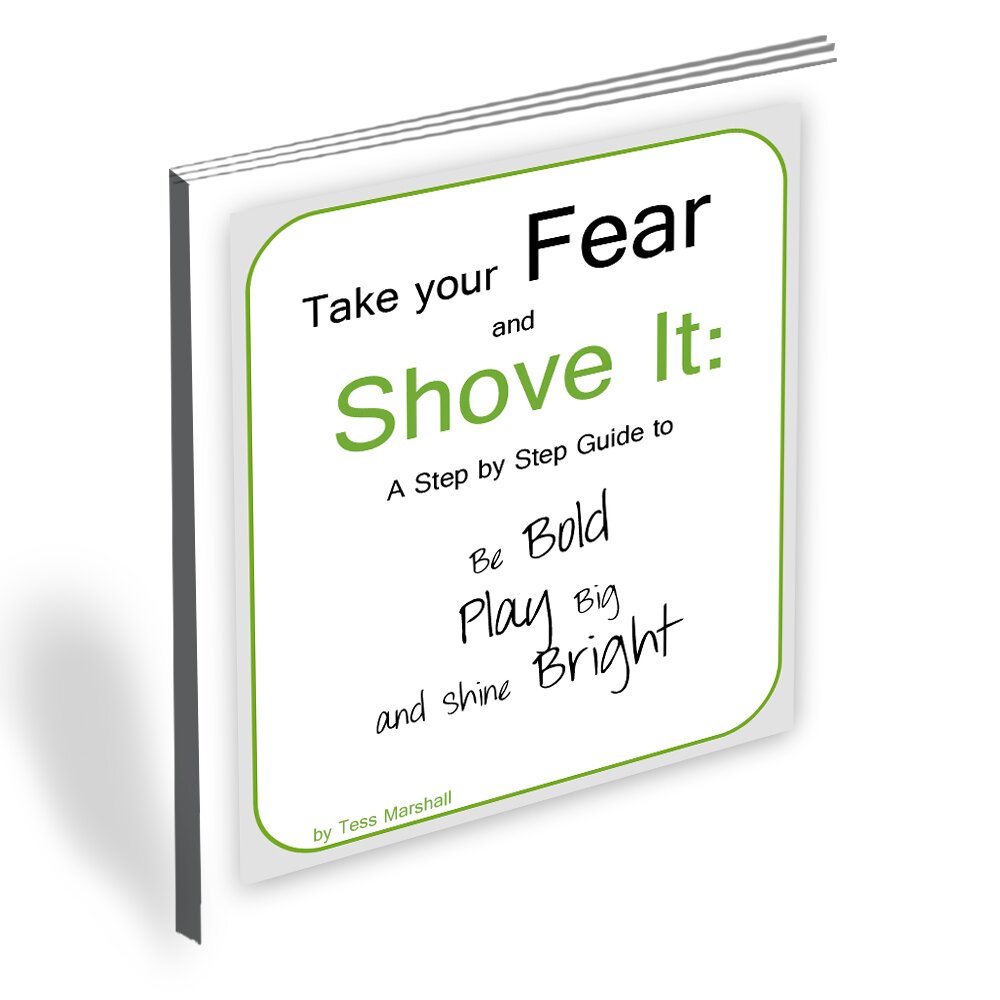 Related Posts