Hello today is Magic Monday!
Lance was last weeks winner. He knows how to put magic in everyday!
This week our gift comes from Laura Thomas. Laura is a Bold Entrepreneur and is Boldly committed to God, You & The Planet!
Castle Baths specializes in creating Natural Organic Spa Products for Skin and Bath with Therapeutic Aromatherapy and Botany Ingredients.
For the person who leaves the best comment:
Tre' Yours 3 Bar Box Gift Set of Natural Spa Soaps for Face & Body: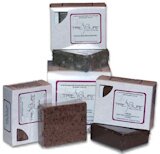 Dead Sea Black Mineral Mud Bar with EO of Ginger
Thee  spa and bath products are:
Natural
Pure
Made to Order as fresh as possible
Mostly Vegan
Handmade- never factory or machine made
Shipped daily to preserve the shelf life
Never tested on Animals!
"As a Christian Spa and Bath Product, Aromatherapy Company- we strive to offer YOU excellence, witnessing God's word, and using what God gave us to keep us at our best. We believe in Social Justice and the essence of Fair Trade and we require our suppliers to also support Fair Trade.
Unlike many mainstream spa and bath products, Castle Bath brands are primarily made of natural ingredients that are safer for you and the planet.
Castle Baths creates its spa and bath products carefully, responsibly, and respectfully. We are committed to using ecological product creation standards and business practices. We are an ECO friendly Business!
At Castle Baths- we are committed to using organic ingredients, ingredients without any pesticide, and or chemical compounds.
Therefore, even though your products from us will not be certified as 100% organic- you can rest assured we used the best organic and or wild harvested ingredients we are able to purchase for our products.
____________________________________________________________
What changes have you personally made to put more magic in your Mondays?The person who leaves the best comment will win the gift set of natural spa soaps. Happy Monday!
Please join The Bold Life for free and receive my free guide, Peace, Love, and Connection. Please share this post with a Tweet and a Like.
Related Posts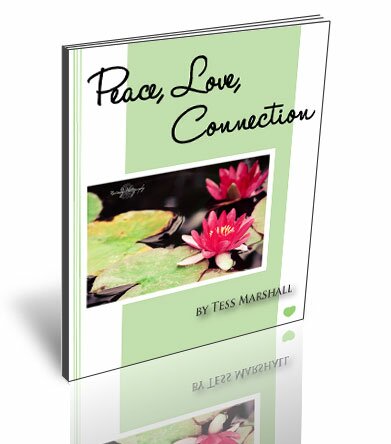 Sign Up & Receive Instant Access to
Your FREE Gift:
Peace, Love, & Connection

Learn how to successfully cultivate these three qualities in your life.
The flow of inspirational gems will spark tenderness and joy within your mind, heart, and soul.
You'll also receive fantastic tips, discounts, blog posts, give-always & more!