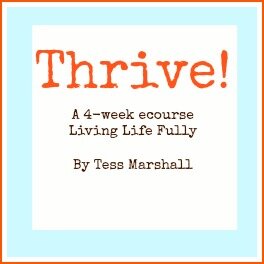 If you're ready to embrace fear and seize your freedom,
please join us for Thrive: Living Life Fully, Ecourse.
I created this course because we live in times of uncertainty and transition; for many people life never gets better than difficult. Struggle and frustration seem to be permanently etched on a daily to-do list.
I believe that, no matter what your external circumstances are, you can not only learn to cope but you can triumph and prosper. You can thrive.
I was ready to thrive.
There was a time in my life when I felt hopeless and depressed. I was stuck in the past. I spent my time freaked out, playing small, denying and hiding from fear.
I felt like nobody was on my side and I couldn't see the light at the end of the tunnel. I didn't see a way out. I was afraid that the future would only bring more of the same. I hated my life.
Have you felt this way in the past, as well?
One day, when I couldn't stand the pain, craziness or drama any longer… I wanted to feel happy, I wanted to feel passion, I wanted to be fully alive!
I decided that I would do whatever it took to change everything. I got the help I needed. I took action and put into practice everything I learned. And I'm still learning. I embraced my power and my bright side. I grew. I became someone new and I never looked back. I learned how to weave my experiences into the narrative of my incredible life.
I'm still growing. I'm still weaving.
But now I thrive.
To thrive is an essence, a feeling or a way of being and traveling through one's life. Thriving isn't about an income, body type, luxury car or a job description. It's a way of being, an energy, an essence.
People who thrive maneuver the path of life effortlessly, with simple elegance, a sense of purpose and adventure. Others find themselves deeply attracted to them and want to be in their presence.
They seem to have an inside secret on how to attract opportunity and abundance.
There is never a time that we'll be without challenges, problems or lessons. This sounds like bad news. But it's not – because we learn to thrive in spite of them.
I can tell you from my personal experience that life does get easier and the best is yet to come!
I want to help you thrive!
I encourage you to sign up and open your life to the wisdom of this course; make the changes – you can do it – and soon you'll flourish.
I'm not stronger or braver than you…you also can learn from your mistakes. You can live in the flow. You can redesign your life.
You have the power to turn everything around.
You can create your own magic!
You can be one of those people.
To thrive is a choice and it's yours for the taking.
If you feel that there's more to life than you're experiencing, now is the time to revamp your plan and join me in the richness and fullness of life.

We begin December 1st! Here's what you get:
Included in this course are insightful exercises that offer ways out of the common pitfalls of a mediocre life and into the strength, power and freedom of inner courage. You get lessons to put into practice immediately. This is a course whose time has come and not a minute to soon…
28 Daily Lessons
You get a lesson via email each day, including daily activities and actionable steps. These will become your "practices" to thrive.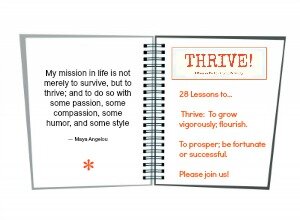 4 Videos for a Flourishing Life
At the beginning of each week, you'll get a video containing a lesson and story to motivate, inspire and support you on your journey.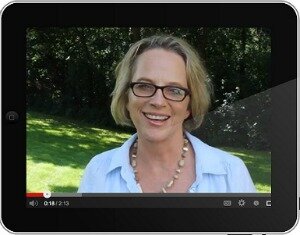 2 Guided Meditations for Tapping Into the Energy to Thrive
You'll receive 2 guided meditations from Angela Artemis, author, meditation expert and intuition coach of Powered by Intuition.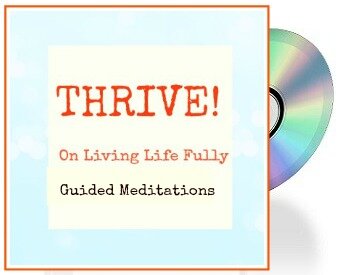 Why Thriving Is Important
Take a few minutes and imagine how your life would be different if you were thriving. What thoughts, beliefs and habits did you let go of? What changed? How is your life different? See it, feel it and breathe it in.
Thriving is important because you're a person of great value. You're worthy of the best life has to offer.
Your life and your happiness are important because they allow you to shine. Those around you will notice and be invited to shine. It has a ripple affect around the world.
I see your pain but I also see your light. You've endured the darkness for too long. It's your turn. It's your time.
The world is fixated on what's wrong. I'm fixated on what's right, what could be better and how I can help make it so.
Come create a meaningful, fulfilling and flourishing life regardless of what is happening now. Not only for yourself – but for the world that is calling you into your power.
I believe we're moving forward. We're moving towards good. And I invite you to join us. We've been waiting for you.
Meet Your Guide
Hi, I'm Tess Marshall and I'll walk with you on your path to greatness and a lifetime of thriving.
I've always been one to quickly dig myself out of any rut or bad habit. I got sick and tired of being sick and tired a long time ago! I've always wanted the best for myself and my family and I'm the type that says, "Just show me the way and I'll do it." And I do.
I hear from my friends and family that I'm living the dream. They want to trade places with me. As awesome as my lifestyle is, my bigger dream is to help more people do what I've been able to do: to thrive, to live and dig deeper, to create meaning, to laugh and love and serve and to connect.
I have a bigger dream, I want to bring others along as well. I want to show you the way. That is my purpose. I won't quit until the end.
Frequently Asked Questions
What is the time commitment?

A good estimation is 30 minutes a day to read and do an exercise. It's a small commitment with a big return. Do the course at the same time and place every day if possible. Make it part of your routine.
If you miss a day, pick up where you left off. If you have extra time, try an extra exercise. If a lesson doesn't fit you, skip it.
Do I have access to the course after the 28 days?
Yes – for sure! Daily you'll receive an email with the day's link. On the last day of the course, you'll get an email to a page with all 28 links and a pdf of all of the lessons. That way, you'll have access to the entire course whenever you want a review.
Why 28 days?
Repetitiveness creates a habit. During this course you'll be slowly changing the way you think, believe and act. The tools and lessons will make you stronger.
The principles you incorporate into your life during the four weeks are only the beginning. As with any other skills, the more you practice using these tools, the stronger the neurological connections in your brain will become, and the less you'll have to think about when to use them. When a situation arises, you just will!
I know someone who needs this, how do I go about giving your course as a gift?
Purchase the ecourse and then email me the recipient's email address so I can register them. (Don't forget to get their permission.)
Please email any additional questions to me at: [email protected]
You are worthy of a life filled with love, joy, laughter, adventure and a sense of purpose, passion and success. I would love for you to join us for the 4-week "Thrive" Ecourse!
Thrive:
Come thrive with us! You'll receive this 4-week Thrive: Living Life Fully Ecourse! Take your life to the next level. Don't delay!
Sign up now! I can't wait to witness your glow!
With gratitude and boldness,
Tess Marshall
PS If you have any questions email me [email protected]