The Bold Life Ecourses!
I'm thankful for the opportunity to help you tap into your courage and live a bold life through ecourses! They are an awesome way to help you embrace and release your fear and realize your dreams! Best of all you get to begin where you are and go at your own pace.
Scroll down to view them all. You can begin any course within minutes of registering. How cool is that?
1. A Course On Love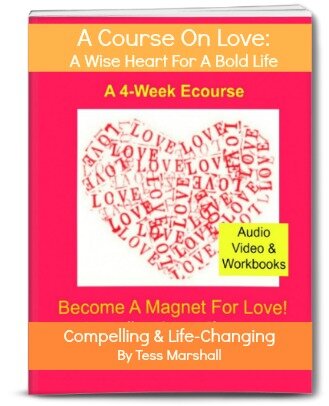 Do you ever feel alone and disconnected from others, life and love?
Do you shut down and push love away? Does it feel too scary to express love or live life any other way?
If so, A Course On Love is the perfect tool to help you live a love-filled life!
It doesn't matter if you're looking for a loving partner, if you want to increase the love in your current relationship(s) or if you want to grow deeper in self-love, this course can help! You'll increase your happiness as fast as you increase your love. Because life is all about love!
This is a 4-week ecourse that you can begin as soon as you register!
Click here to learn more and join us!
2. Thrive: Living Life Fully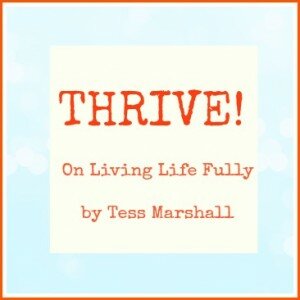 If you're ready to embrace fear and seize your freedom, please join me for Thrive: Living Life Fully Ecourse.
I created this course because we live in times of uncertainty and transition; for many people life never gets better than difficult. Struggle and frustration seem to be permanently etched on a daily to-do list. I believe that, no matter what your external circumstances are, you can not only learn to cope but you can triumph and prosper. You can thrive.
Click here to learn more and thrive!
3. 30 Days of Bold: Make the Impossible Possible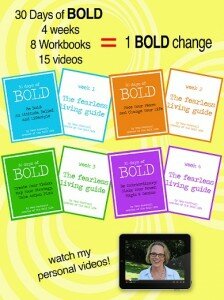 I believe together we can make the Impossible Possible!
30 Days to Bold offers is a four week journey that offers you the opportunity, the tools, and the plan for you to believe in yourself, discover your innate courage, follow through with your desires and live a bold and awesome life!
You get 8 workbooks, 15 videos of myself and other top experts in the field and you'll instantly receive over $100 in bonuses when you register!
Click here to learn more and join us!
4. Your Fearless Life: Living Life Fully
Stuck in a rut? Are you feeling afraid, incapable or unworthy?
Do you hang on to a job, relationship or habit that's suffocating you?
Are you willing to embrace fear, go beyond it an live the life you desire?
I created Your Fearless Life: Making It Happen, as the perfect solution to help you move forward and make the most of your one wild and amazing life!
Click here to learn more and join us!
5. Take Your Fear and Shove It: A Step by Step Guide to Be Bold, Play Big and Shine Bright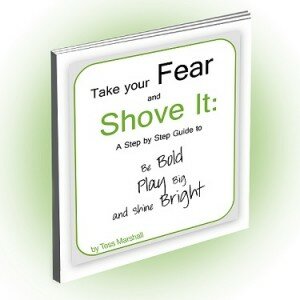 Are you tired of living in fear? Do you want to experience more confidence and courage?
Take Your Fear and Shove It includes action oriented steps to improve your mental, emotional, and physical state.
You get the same tried, tested, and the most effective techniques needed for life-changing action that I've used with clients, both as a therapist and as a coach.
Take Your Fear and Shove It Includes:
8 Modules
20 Downloadable Worksheets
Over 100 suggested action steps for the bold-of-heart.
153 Pages, a complete set of tools, and techniques, that are simple, powerful, effective and enjoyable.
Resources, and materials complete with exercises that enable you to shove your fear aside and take back your life.