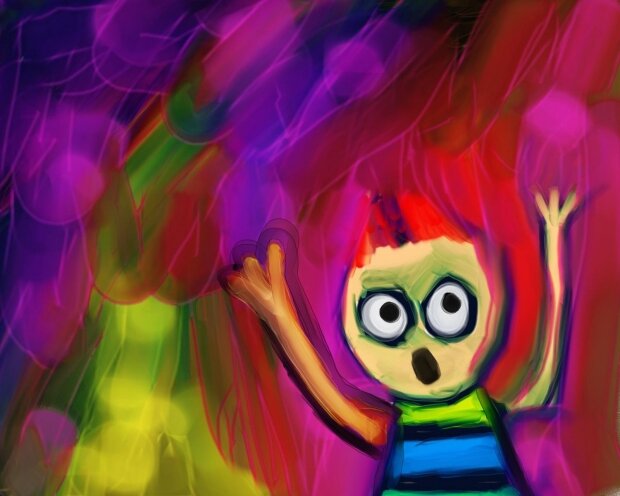 And the day came when the risk to remain tight in a bud was more painful than the risk it took to blossom. – Elizabeth Appell. Dealing with fear is not an easy thing for many people today. Many articles on Writology.com were written and devoted to the topic of fear.
I have felt this pain, this fear, a number of times in my life.
When the fear of leaving a "good job" was overcome by my need to find out what I was meant to do in my life.
When the fear of not following my relationship habits was overcome by my willingness to break those damaging habits and find a new way.
When my fear of meeting new people was overcome by my need to network heavily to find a new job to provide for my family.
In each of these cases, my fears reared their ugly heads and threatened all kinds of evil outcomes if I didn't stay in my comfort zone.
They threatened me with, "What if you never find a good job again?" and "What if you never find another man to be in a relationship with again?"
When it came to networking, the fears of rejection and the feelings of not being enough were enormous.
But, underneath the shrills of my fears, I was able to hear the whispers of my True Self that lovingly showed me that if I didn't change, I would continue to be unhappy – or worse.
These were significant life changes. In every case, when I looked the fear squarely in the eyes I could see that there was little there. There was nothing to fear except a continued life of unhappiness.
That doesn't mean that these changes were easy. Quite the opposite. They were hard as hell, but the alternative – staying the same and feeling unhappy – was no longer acceptable.
In every case, the payoff's have been unbelievably positive. I walked through the fire and emerged a happier person from the experiences I had, the lessons I learned and the new attitudes I adopted.
Those new attitudes were critical in the process. Instead of having an attitude of fear, I chose to see each challenge as an adventure.
I approached the edges of my comfort zone with an inquisitive attitude, curious about what I might learn next.
After being incredibly nervous and uncomfortable in my first month of networking, I asked myself, "How can I make this fun?"
Instead of thinking about how I came across to others, I became curious about the people I was meeting. I wanted to understand what made them tick so I could discover ways of helping them.
By shifting the focus from me ("What will they think of me?") to them ("What can I do to help them?"), I became much more relaxed, and the game became fun.
What was the tipping point, that thing that made me push past my fears and the edges of my comfort zone to discover what I was capable of? It was the pain of staying the same and repeating my old patterns.
If you keep doing what you've always done, you'll keep getting what you've always got.
My world and the people in it weren't going to magically change some day to make me happier.
If I wanted to be happier, I had to change. As scary as it was, there wasn't any other choice.
Reminder: Get 70% off my best course, 30 Days Of Bold: Feeling Excited And Ready! You get lifetime access to videos, personal stories, workbooks, interviews and action steps to remove self-imposed barriers, make fearless choices and flex your get-up-and-go muscles! Click here, check it out and fear less!
The Worst Case Scenario Game
Whenever I face a tough decision, I play the Worst Case Scenario game. It goes like this:

Think about that scary thing you're afraid to do.
Write down all the possible outcomes that could happen if you do that thing. Let your mind go wild. Don't edit anything. Write the good and bad, no matter how crazy they may seem. Keep writing until you can't think of anything else.
Take each possible outcome, one at a time, and follow it to its worst end. Don't create positive opportunities along the way. Just let it get as bad as it can.
For example, if I left my good job, I may never find another good job again. Then I'll be horribly under-employed and bored. Or I'll be unemployed for a long period of time.
My meager savings will run out and I'll have to drastically downsize to a smaller home. I'll have to sell everything I own. Eventually, I'll be homeless and begging.
Ask yourself what the likelihood would be of that worst case ending. Usually, you'll find that there are plenty of opportunities along that downward path to do something different and head off the worst case.
In the example above (and in most of my other worst-case scenarios), I've already lived the worst case and it wasn't the end of the world. I figured out how to turn things around. I grew in the process.
Write about what you would actually do if that worst case happened. Think about it as if it already happened. That's one way to face those monstrous fears and watch them shrink in front of your eyes.
The unknown is scary. The known isn't. When you know how you'll handle the change, it's not as scary.
This process helps you to stop the daunting "what if's" spinning in your head that increase stress and anxiety. It helps you to finish the "what if" stories and shine the light on the answer to the "what if" question.
The "what if" questions are the monsters hiding in the closet. You're scared to open the closet door but, once you do, you see that the monster is a pile of clothes on the floor.
It's never as bad as you thought it would be.
Paige Burkes inspires her community at Simple Mindfulness to see the world in a new light through mindfulness.

Please help us share the wisdom on social media. Thank YOU!
Comments on this entry are closed.