"Put it before them briefly so they will read it, clearly so they will appreciate it, picturesquely so they will remember it, and above all, accurately so they will be guided by its light." Joseph Pulitzer
Last January, I told my friend Evita, my only goal for my second year of blogging was to write 100 guest posts. After listening quietly, she advised me to write only when I was in a good emotional place or what I call the write place.
Her wisdom resonated with me. Instead of focusing on how many articles I'd write, I decided to write from my heart, in a state of joy. I would write if only if I had something to contribute.
When I'm coming from a state of panic and my intention is to only increase stats or page rank, guest posting quickly becomes a contest, a competition or a chore. My writing becomes dull and lacks creativity and fresh ideas.
If I write when I feel rushed, out-of-sync, or overwhelmed my energy is about desperation and greed, not guest blogging.
When I'm authentically myself—simple, clear and honest—my writing unfolds effortlessly. Each post becomes a relationship building masterpiece of quality content. It benefits everyone.

When my intention is sincere my guest posts offer insight, wisdom, entertainment, or delight to all readers. They're more likely to have an "aha" moment or find a solution to a problem.

I want my message to give you a sense of buoyancy, a lightness of being. I want my words to take you to higher ground.
Last January, I learned to infuse my articles with loving energy. It is my hope that you know it, sense it and feel it in the gaps between my words.
Everyone wants to build a better blog. Everyone wants to move up in the ranks. What I've discovered is the next level isn't about numbers, statistics, or SEO.
It's about the ability to change your emotional state. It's about writing what's in your heart with an intention of doing good and serving others.
How to Create a Feel Good Writing Shift

Write about happy memories.

Write about you children or pets.

Describe an adventure on your bucket list.

Write in nature; describe the smells, sights, and sounds.

Schedule some time to play with ideas and words.

Learn Haiku.

Write about a joyful time in an ordinary day.

Write for fun.

Lead with delight.

Indulge in and describe a "wow."

Listen to your heart.

People-watch, pay attention to color, perfume, smiles.

Write what you see and feel.

Write about feel good moments.

Choose bright, refreshing, and uplifting words.

Tell us about the best advice you've ever received.

Write about a turning point in your life.

Create a gratitude list.

The world is on information overload. It's an honor and privilege when someone chooses to read my blog out of the millions available.
As a runner, I have come across great webs of spiders glistening in the morning dew. If you've ever tapped an edge of a web you saw the vibrations of the patterns move across the web.
We are all connected, and like the vibrations on of a spider web, the energy I choose, the words I write, and the decisions I make send forth patterns of energy throughout the world.
My decision, to blog with joy sends pockets full of loving energy into the blogosphere reaching and touching people from all over the world. Blogging gives me the opportunity to help people change one guest post at a time.
From the write space my writing is effortlessly delightful and powerful. It gathers momentum due to an invisible magnetism that pulls new readers forward.
I invite all writers to join me in the write space. Let your good vibes roll!

"Write only if you cannot live without writing. Write only what you alone can write." -Elie Wiesel
Check out my gust post, "I Breathe in Goodness, Love & Peace" at The Calm Place. Also daughter no. 3, a triathlete and marathoner is featured in Competitor Magazine. "She may not have both hands, but this Atlantan has more than her share of heart."
Please join The Bold Life for free and receive my free ebook, How to Be Bold. Please share this post with a Tweet and a Like.
TAKE YOUR FEAR AND SHOVE IT!
This course will show you how to face and
erase fear in any difficult situation you face.
Go beyond doubt, excuses and worries Positively anticpate your future
Find meaning, happiness and success
Click

here

to learn more!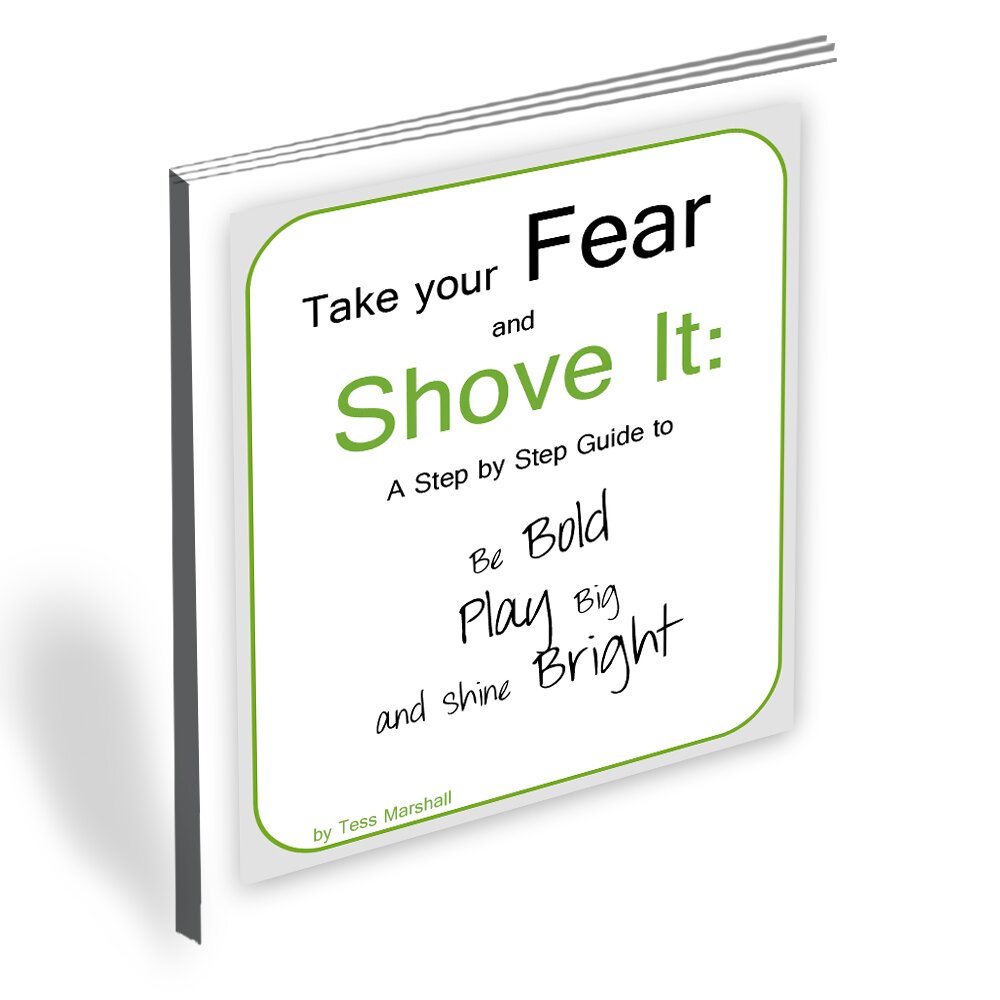 Related Posts