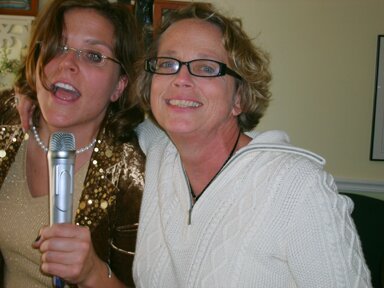 We live in a time when many have forgotten what makes life meaningful. We have lost touch with what really matters. The holidays will be here soon and we will be spending time with family and friends we love. How are you going to celebrate this year? Where do you want to spend your time and with whom?
How can you make it more meaningful, joyful and peaceful?
I have blocked out time in November and December so I can get in touch with what is important to me and what I can do to simplify my holiday plans.
The following are some ideas I would like to share:
Refuse to complain. All of my needs are met. Many people are less fortunate than me. Some have been devastated by losses of jobs, bonuses, homes and loved ones in the war. I have not. I will release frustrations and be more patient.
Be kind. Gift people with your kindness. Smile and be patient with retail staff. Put yourself in their shoes. Often return lines are long and patience runs short. Plan ahead and bring a book to read as you wait. See how often you can say please and thank you in one day.
Simplify. Prepare a budget and stick with it. The reason so many are in trouble is because of greed and overspending. Does anyone really need an updated phone or iPod? Stick to basics. Refuse to over give out of quilt.
When the fancy wrapping paper and ribbon are gone how much love fills your home?
Focus On Togetherness. This is what really matters. Give the gift of time. Play games. Take walks.Share. Smile. Laugh. The health of your relationships is determined by how much laughter is in your home.
Volunteer. Help others. Ring the bell for Salvation Army. Work at the soup kitchen. Deliver food baskets. Help decorate your place of worship. Stock shelves at the food pantry. Baby-sit for someone who can't afford to go out. Sit with an elderly person. Sing at a nursing home. Send cards to soldiers. Read to children. Needs are great –go and give with spirit!
Drop the holiday drama. Refuse to get upset with anyone about anything. Make your mind up to remain peaceful in any situation. If you need to talk about something with someone do it after the party is over.
Forgive. Is there someone who irritates you or someone you have resentment towards? Practice seeing the good in everyone. Life is too short to be mad at anyone. Forgiving doesn't mean you have to spend time with that person. It means you bless and release that person. Journal any anger and it will lose energy.
Practice Gratitude. You can't be grateful and unhappy at the same time. Thank 5 people a day. Thank your friends, family and neighbors. Thank the clerks, bus drivers, community leaders, and janitors. Write words of thanks inside your holiday cards.
Donate. Donate to your favorite charity. www.SmileTrain and www.heiffer.com are two of my favorite. We all know someone who is struggling, we all know someone who has lost a job. Find them and donate anonymously.
Reach out and touch someone. We thing we are connected with our cell phones, email and faxes. The truth is we have never been so disconnected. Kiss and hug the people you love. Giving a pat on the back, a touch on the shoulder, or gazing with loving eyes are gentle ways to express love. We live in a high tech low touch society. Make an effort and don't hold back.
Spend time in nature. Walk, snow shoe, ice-skate, go sledding, surf or swim depending on where you are located. If you did nothing but sit outside 10 minutes of day silently it would work wonders for your emotional state.
Make a list of everything that went right this year in your life.
Reflect. Review the past year month by month. You will be amazed at what you find! What went well for you this year? What do you want to do more of next year? What didn't work for you? What do you want to let go of, release? Make your plan for 2009, you have the power to make it the best year of your life!
Pray or Silently Bless Others. Pray for peace, soldiers, leaders, the sick, the elderly, and children. Pray that the world will be a better place and do your part to make it so.
Love. Think loving thoughts, speak loving words and do loving things. Love yourself, love others and love life. It's all about love tell everyone. In the end life is what we make it. Choose to make yours peaceful and happy! What are your ideas for making your holidays the best ever? Please share!