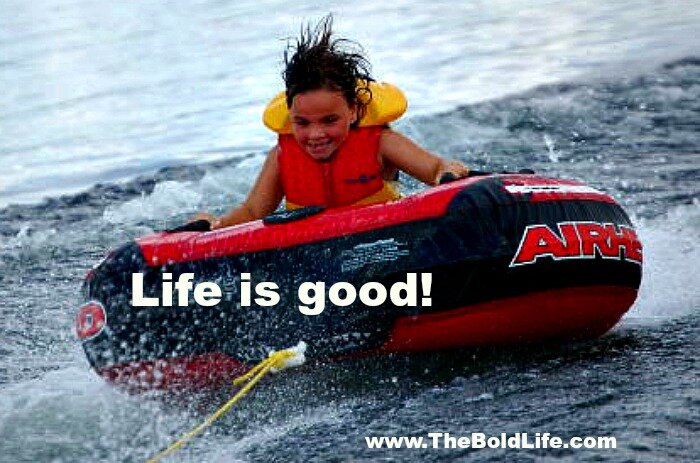 I love the company, "Life is good."
It was started by Bert and John Jacobs in 1989. While living out of their van, they started hawking tee shirts in the street in Boston and along the East Coast in college dormitories.
They worked hard and had good times but they didn't make much money. They continued their journey knowing they had to come up with better branding.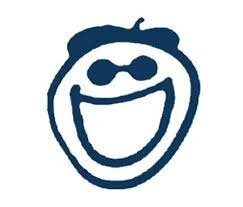 Five years later, they put their original Jake drawing on a tee shirt and printed 48 of them; with the tagline Life is good. At the Cambridge Street Fair, September 1994, they put the tee shirts on an old card table and sold all 48 by noon. Jake was an instant star!
The tee shirts were then sold to retailers. The message of optimism was embraced and demand for the product was huge. The brand is about simplicity, humor and humility.
I own four different "Life is good" baseball caps. I wear them when I run. I wear them when I want to overcome fear.
I believe it in every cell of my body. We get what we expect from life. If you want a good life, expect the best. Expect it to happen. Life gives us what we focus on.
Focus on beauty everywhere
Focus on doing random acts of kindness. Focus on the abundance of air to breathe, food to eat, places to go and the unlimited choices we get to make every day.
When you focus on abundance and prosperity, you'll only get more. When you focus on fear, doubt and worry, you'll find more things to fear doubt and worry about.
Practice the feeling of the good life
What does it feel like to have a good life? It feels like you're living in joy. It feels like gratitude that you can't contain. It feels like you're blessed and there are more blessings to come.

We block the good life when we don't love and accept ourselves. We block it when we focus on scarcity. And we block it when we focus on what goes wrong instead of what goes right.
We get in our own way! We don't feel worthy enough to receive. We don't believe in ourselves enough to go after our dreams. We get stuck in bad habits and aren't willing to make the changes we know we need to make.
Don't settle for less
Turn off the TV. Don't binge on social media. Be a doer. Work hard and smart. Do what nobody else is willing to do.
Reach higher. Try new things. You build courage muscles by taking action. Practice acts of bravery. Believe in your worthiness.
Do what it takes to get what you want
Don't allow fear to take over your life. Listen for guidance. Trust your gut. You'll feel energized and empowered.
Quiet your inner critic. Don't listen to the voice in your head that causes you to second guess yourself and feel crazy. The one that says, "It won't work" or "you're wasting your time. " Tell it to quiet down. Begin anyway.
Put yourself in a positive groove
Learn to think good thoughts, do good deeds and be of service. Bet on yourself. Build on the positive. Enjoy life. The good life is your birthright.
Set boundaries. Say no more often. Learn to pause. Rest and recharge. Create a plan. End the craziness. Get in touch with your soul. It's golden.
Exercise. Meditate. Express your gratitude. Create routines. These lessen moodiness, depression and anxiety. They decrease fear and increase your well-being.
Spend time with people you love. Find your tribe. Lean on them. Keep them close. Allow them to nurture you when you get stuck or fail. Accept their love and understanding.
Know how to calm yourself down
Take timeouts. Create peace in the midst of chaos. Center yourself. Don't allow anyone or anything to knock you off center.
Spend time in nature. Run. Walk. Hike. Swim. Kayak. Roller-blade. Paddle board. Rock climb. Find something you enjoy doing out doors. Nature heals. Use it to rejuvenate yourself.
Let everyone off the hook
Forgive everyone. Give yourself a break. We are all doing the best we can. When we know better, we do better. Simply bless others and move on.
Learn to respond versus react. Don't fight the naysayers. Release them from your life. It can be painful but do it anyway. You have the right to make friends with people who believe in you.
Help others get ahead. Volunteer. Give your time, talents and money. Be a mentor. Give when it's difficult. Give when it hurts. Give without expecting anything in return. It's the biggest secret to an abundant life.
Life is messy and unpredictable. Forget perfection. Allow yourself to make mistakes, to get it wrong. Perfection doesn't exist.
Anyone is capable of creating a good life
Change your beliefs. Begin to expect the best. There is good everywhere. Nobody is stopping you but you.
Be brave. Take action in spite of your fear. You're amazing and worthy. Life is good!
Celebrating love! Get A Course On Love for 50% off until midnight on Feb. 14th!! You don't have to feel lonely, rejected or unloved. Grab your course here!