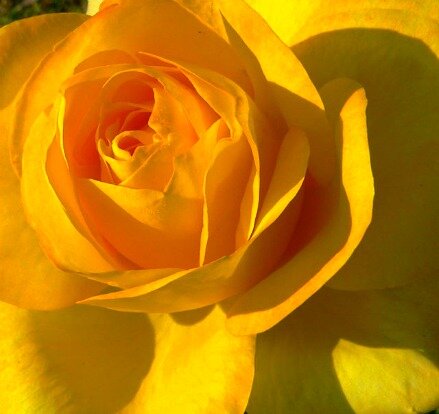 An ordinary life doesn't equate to a meaningless life. And an extraordinary life doesn't equate to a successful life, even though we've been taught that it does.
An accomplished life in the United States is associated with having a lot of money, fame and power. Used in the right way, they could be, but they aren't necessary in order to leave a mark on the world.
The external validation, achievement, power and status that we're lured into never leads to joy.
Our acute need to be or feel exceptional or special only intensifies the need to compare, compete and impress others. It only causes us to feel rushed, ashamed and isolated.
Magic happens when we are present and aware of what we have: a perfectly brewed cup of coffee, an early morning walk, a cool breeze on a hot summer day.
Extraordinary relationships don't come from physical beauty, exotic trips, big houses, fancy clothes and cars. I'm not against these things; I just don't like being fooled by them.
Ordinary relationships are transformed to extraordinary through simple acts of kindness, compassion and love. They are mined through the fire of hard work, tragedy, and disappointment.
I'm on a mission to celebrate my ordinary and magical life. It's easy to do when I pay attention and take in the wonder and joy that I find in simple things, everyday activities and experiences.
The significant and unusual events, the highest achievements and biggest accolades all eventually seem familiar and ordinary after a little time has passed. But beauty and magic lie in the ordinary moments that fill the space in-between. We only need to be present to discover, savor and take them in.
These are not trivial or mundane moments. These are moments that define your life! Your actions reveal your character and values. These are the times that shape who you are and the legacy you leave behind.
7 Steps to Make Your Life Meaningful and Worthy of Celebration
1. Love who you are and where you are. Appreciate the person you have become and your life exactly as it is in the moment.
2. Treat the taxi cab driver, the barista and the bathroom attendant as sacred people. Make these interactions meaningful. Show them interest, make eye contact, small talk and add a smile.
3. Make others feel special. Help low-paid workers feel visible. Give a larger than normal tip. Make them feel that life is on their side. Help them believe the world is a generous place.
4. Choose to see everything with amazement and wonder: a new blade of grass, the shape of a cloud on a sunny day, the wrinkled hands of a grandparent and aroma of dinner cooking on the stove.
5. Notice and appreciate the most ordinary things: running water, sand between your toes, the color of your eyes, the coziness and comfort of your bed.
6. Slow down. Turn off your electronics. Reflect, pause and breathe deeply. Be still. Pray. Meditate. Love.
7. Don't miss an opportunity to be of service. Be a giver. Come from your heart. Help heal the world. Make it a better place.
I have found that when I celebrate the ordinary, my life feels extraordinary. Happiness doesn't elude me and all is well with my world.