The second noble truth of Buddhism states, "The origin of suffering is attachment."
Who isn't attached to something? I've been married for so long, how can I not be attached to my strong, generous, and loving hubs?
And my blog? I'm glued to my blog, my amazing readers, my beautiful blogging buddies, the friends I've made, and lessons I've learned.
I'm going to blog until the day I die. How can I not be attached to my blog?
My greatest attachment for the last 16½ years?
My granddaughter… funny, strong, smart, silly, responsible, beautiful.
She grabbed on to my heart the day she was born.
Attached and showered with my undivided attention.
Mac turns seventeen in April.
I feel she is as close as I can get to heaven on earth.
Attached.
She embodies love, joy and delight.
She has graced my life in multiple ways, an angel that has touched my soul.
I was 38 when she was born. I helped care for her. I spent countless delightful hours "being" with her.
I taught her how to paint and ride her bike, bought her first concert ticket and helped teach her to parallel park last summer.
We've shared time at the cottage, the theater, the beach, school events, family parties and great grandma's house.
She's joined us on several vacations.
We have chatted about her parents, an unfair world, unjust teachers, her younger brother, boys and her idol, Justin Bieber.
I've helped her with school projects, Girl Scouts, and homework. A couple of years ago I helped paint her bedroom orange.
I've been privy to some of her most private thoughts, stories, problems and joys.
Hell, I even named her.
Attached.
I would die for her.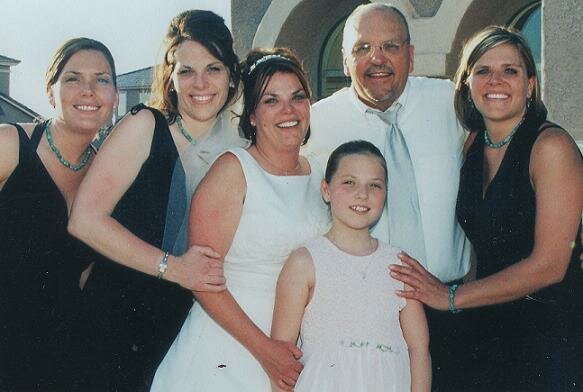 Like each of my four daughters, I always knew the time would come when I would take a back seat to her friends and teenage life.
Over the last several years, I was pleasantly surprised as she and her brother continued to spend every school break in Arizona with us.
The last two trips she brought a friend along.
Being wise enough to know she would soon "break away," you'd think I'd be prepared for her lack of interest in my life.
Wrong! I was in denial.
Attached.
When Mac and A.J. came to spend Christmas vacation with us a few weeks ago, I was surprised by her moodiness and lack of contentment. She asked what day she was going home the night she arrived.
Prior to arriving, I heard there was a boy she liked and they had been hanging out.
But we were riding horses the next day and hubs and I had a lot of fun planned.
I seriously believed she'd forget about going home.
Denial.
I noticed she wore her cell phone like another limb. She texted more than she talked. I asked only that it be put away during our meals together, with a roll of her eyes she agreed.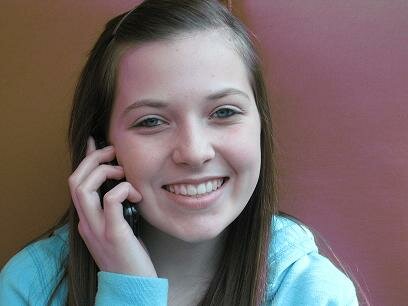 She Skyped with her friends that evening. I went to bed early, thinking everything would be fine in the morning.
But it wasn't.
She wanted to return home. Period.
She was unhappy.
Normal…I kept telling myself…
Normal, don't take it personally.
I was very sad. Suffering even.
Attached.
She wanted to go back to her own world…friends, girls, boys, music, movies and all that goes with it.
No way could I compete with that. Nor did I want to.
My precious girl was moving on to another stage of life.
I told myself to calm down, get a grip.
In spite of my feelings of disappointment and rejection, I let her go.
When I broke the news that we made the necessary arrangements for her to leave, she was immediately cheerful.
I was angry at life.
I decided I hated texting and Skype, the technology that allowed her to stay so damn connected to others and disconnected from me.
I was hurt, sad.
Hell, I was mad at myself that I wasn't more prepared.
I didn't express this, but I did become quiet.
After I dropped her off at the airport, I couldn't stop crying.
My heart hurt.
The next couple of days, I allowed myself to grieve.
Our home felt empty. Like when the girls left home for college.
Then I got a grip…again.
It's been a month since she left. I continue to miss her. In February, her next school break, I'm going to Los Angeles to see a friend.
I still text her but not as often. I ask about her grades, her friends, and American Idol. She texts back, but remains distant.
There is a powerful sweetness in this pain, as I continue to watch her grow.

She has compassion for others and donates time and energy as a volunteer in her community.
She designed a program for girls, 8th-12th grade: Sexual Abuse Prevention, Self Defense & Dating Safety.
As a Girl Scout, she will soon have her Gold Award, the highest and most prestigious, Girl Scout Seniors and Ambassadors can earn.
Mac's generation has the resources, knowledge, courage and resolution to find answers to the world's serious problems.
I see her future as bright, her hopes, dreams and opportunities unlimited. She's blessed with a large family that loves and supports her.
As I "feel" my way out of my attachment, I'm grateful that the essence of Mackenzie's being has sprinkled stardust all over my life.
I know I've been blessed to be a young mother and grandmother. My life is very rich.