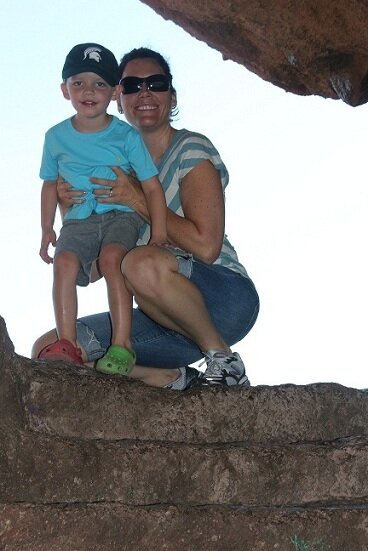 1. Take action. Do something right now. Take a small step and do it well. Then take another. Overcome fear with action.
2. Let go of the outcome. If things work out, great! If they don't, great! You'll be directed elsewhere. Say, "I'm going to do this no matter what. Overcome fear with detachment.
3. Imagine the best outcome possible. See it in your mind. Put yourself in the picture. Put a smile on your face. Feel the excitement of success. Rerun the entire scene in your mind often. Overcome fear when you bet on the positive.
4. Commit to feeling good. Use this sentence as a mantra, "I want to feel good." Bring a good memory to mind when you say it. Each time you feel anxious or worried, it's a sign to remember and repeat your mantra and recall a good time. Overcome fear with positive memories and emotions.
5.Remind yourself you're OK right now. Stay in the present moment. You become paralyzed when you link fear to a story or mental image of a dreaded future event. Overcome fear when you stay in the now.
6. Talk back to your fear. When fear says, "You can't," You say, "I can." When fear says, "Someday," you say, "Today." When fear says, "You're not good enough," you say, "I deserve to be seen and heard." Overcome fear when you speak your truth.
7. Breathe into your fear. Grab a good deep belly breathe. Breathe in and push your belly out. Open your mouth. Breathing is a profound act. Overcome fear when you calm yourself.
8. Make a mental list of all of the people who love and support you. Spend a few seconds thinking of each person on the list and imagine them rooting for you. Yippee! Overcome fear with love.
9. Accept fear as a part of life. Face it. Name it. Breathe into it. Embrace it. Look for a message in it. Overcome fear with close examination.
10. Let go of perfection. You don't have to do it all or know it all. Don't wait until your stars line up. When you take two steps forward, the Universe takes two more for you. Overcome fear when you let go of control.
Friend, Jaden Sterling, has a new book, "The Alchemy of Success," you can order today on Amazon. Check it out!
Please share your favorite way to overcome fear in the comments below.