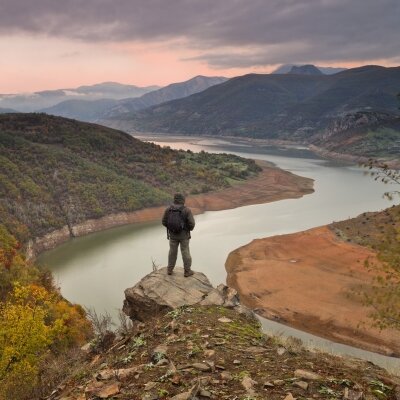 This is a guest post from Stuart Mills.
"Remember that life is short and death is long." – Fritz Shoulder
Some people associate being bold with being loud, extroverted, and outgoing, and that if we don't have any of these qualities then we aren't confident within ourselves.
If you are one of those who believe this, then I have something to share with you – you don't have to be any of these things to be bold.
Loud Is Not Bold
You don't have to shout out how bold you are in order to get others to think that you are bold. And you don't have to spend all your time trying to impress others with your willingness to do anything. Being bold doesn't work like that.
In order to be bold, it has to come from a different place. It has to come from our strong sense of self-belief, and a view that we don't have to impress anyone in order to love ourselves.
Being loud is different from this – as we believe being loud shows confidence, we try and dominate conversations with our friends, family, and even our co-workers. We try to ensure we socialise every evening, and we try and achieve more and more so that we impress everyone who could possibly get the chance to view us and what we do. The motto becomes, "If you haven't got anything to show off, then you haven't got anything."
But being bold can, and often is, different from being loud. Boldness comes from a strong self-belief that we can overcome any limits, and that we can choose to live our lives regardless of what anyone else says. Loudness comes from a limited self-belief that we must put on a front and try to impress everyone with our wit and dominant socialising.
The two characteristics are not the same. Allow me to use myself as an example.
Being Bold And Quiet
Around 8-9 years ago, I used to think that in order to be seen as likeable, confident, and a 'great guy', you had to speak with a loud voice. I thought that you had to be outgoing, willing to do anything to keep up with the crowd, and take part in whatever seemed 'cool' at the time. I honestly believed that if I didn't do any of this, then I would view myself as a 'failure', and I would have let people down. That's how much I associated being bold with being loud at the time.
I can't remember the time when I changed my way of thinking, but as I got older and I began to have more experiences in life, I began to encounter people who were quiet on the outside, but possessed a confidence within them that was as strong as iron. They would barely speak up in group situations, but they didn't appear nervous or scared in the slightest. And when they did speak, they spoke with an elegance and sense of calm that 'made' you stop and listen to them. I realised that, although these people didn't speak nearly as much as others who would talk as if their life depended on it, they were listened to far more.
The more I encountered these people, the more they started to have an effect on my thinking. I began to realise that there was an alternative way to be bold, a way that didn't involve a constant pressure to speak or to be heard. This way involved being calm, being confident within oneself, and being ready to be loud only when needed.
I knew that this 'other' way was more appealing to me – I could do what I wanted and not let everyone know about it. I could live my life by my own rules, and not feel that I had to conform to anyone else.
Little by little, I changed my way of living to fit this new way. I began to experience less pressure when I reminded myself that I can speak when I had something useful to say. I began to experience more inner peace when I told myself that I was being bold in being quiet. And finally, I began to feel bold when I did something that I knew was right for me, even when, and especially when, no-one else thought it was right.
Today, I know a lot more about life and the world, and my outlook of myself has changed. No longer am I loud for the sake of it. I will be the first to admit that I am softly spoken (and perfectly OK with it), and that I prefer spending time alone or with loved ones rather than with the crowd, doing what the crowd wants.
Yet, I view myself as bold. If you ask anyone that knows me quite well, they will say that I am bold. I may not appear bold to outsiders, but that is just an illusion created by the same belief that I had 8-9 years ago. I know deep down inside that I am a bold individual, despite my quietness and my apparent introversion.
Now, I wouldn't share all this with you if I didn't believe that you could benefit from it.
How To Be Quietly Bold
There are 3 ways that I've picked out from my experiences that will help you become bold without resorting to being loud.
· Listen To What Others Say
There are plenty of people in this world who either love to talk, or feel that they have to talk. If you enter into a conversation with such a person, let them talk. Listen to them and give them the satisfaction that they crave. Resist talking too much yourself in case you interrupt them. By allowing the other person to talk as much as they want, you gain a double benefit – you value them as an individual, and you get to hear what they have to say. It may be valuable.
· Pick Out The Useful Bits And Chuck The Rest
On that note, it's important to realise that not all of what people say is useful. Some of it is completely irrelevant to you, and some of it can be harmful. For example, letting someone criticise you is good for them to feel that they've been heard, but it could be bad for you if you take the criticism personally. It may reduce your self-belief.
To combat this, listen carefully to what the other is saying. Pick out that which is useful or helpful to you in some way. This may be something that you did wrong, or some way in which you can improve. Take the core advice from the message, and dismiss the rest. Dismiss all the venom and trash that the other may be verbally throwing at you. You only need the main piece of advice, so why bother with the rest? Sort the diamond from the rough, and close the conversation as soon as possible.
· Be Loud Only When You Have To
As previously mentioned, I encountered some people who would speak up only when they felt it was necessary, and kept quiet otherwise. This inner resolve that they displayed meant that they weren't completely silent – they could be loud if they thought it had to be done.
Speak up when you feel you absolutely have to. If it's your turn to speak in a meeting, take your turn and be loud, but without shouting. Be loud so that people hear you and understand you, but no more. If you reserve your shows of boldness for times when it's necessary, others will realise this and come to respect you more.
Remember that to be bold doesn't mean you have to be loud – boldness is born within, and stays within.
Stuart Mills is a personal development enthusiast who wants to help you unlock your potential so you can help yourself. You can find him at Unlock The Door where he makes his virtual home, and at Twitter.
photo by Evgeni Dinev
Please share you thoughts below!
Please join The Bold Life for free and receive my free ebook, How to Be Bold. Please share this post with a Tweet and a Like.
TAKE YOUR FEAR AND SHOVE IT!
This course will show you how to face and
erase fear in any difficult situation you face.
Go beyond doubt, excuses and worries Positively anticpate your future
Find meaning, happiness and success
Click

here

to learn more!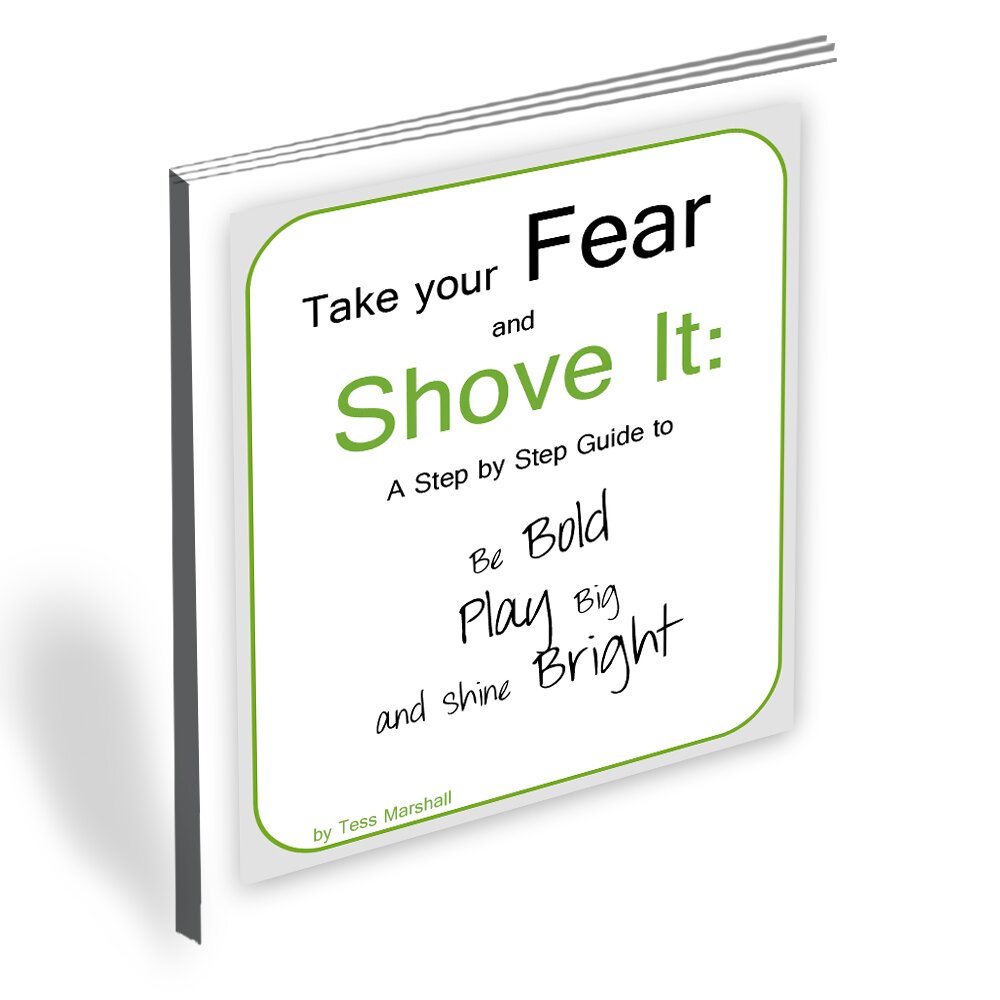 Related Posts