"Become a possibilitarian. No matter how dark things seem to be or actually are, raise your sights and see possibilities – always see them, for they're always there." ~ Norman Vincent Peale
May 22nd, 2011
A tornado tears through the city of Joplin, Missouri – one of the deadliest tornadoes on record. Over 100 people lose their lives, many more are injured, and physical destruction is evident everywhere.
Can you imagine how difficult that must be? And with so much devastation, how do you even begin to recover?
Today
The people of Joplin have begun this process of healing and rebuilding – with renewed strength in what is possible. These citizens and all the volunteers helping out are true examples of the power of the human spirit in action.
There is still much to do – the destruction that happened in mere minutes will take months and possibly years to fully restore.
Today, you have the opportunity to help support this healing and rebuilding that is happening in Joplin.
Together with friend and colleague Lance Ekum we have teamed up to create an e-book.
Love Care Donate
This is no ordinary e-book. This is the collective effort of over 60 writers from throughout the world. Writers uniting together and bringing hope to Joplin.
Every one of these writers has contributed a favorite article to this e-book, creating a wonderful collection of stories. Stories of inspiration, humor, growth, and love.
Today, Tess and I are asking for your help.
Please visit the Love Care Donate, a donation page we have created to raise funds to support the Heart of Missouri United Way in their mission to bring caring funds to the good people of Joplin. In addition, you'll find information on how to receive this Love Care Donate e-book, our gift to you.
There is much hope in a future filled with possibility. Together, we all can make a difference!
With deep gratitude,
Tess and Lance
To all our contributors, thank you!
Jen Louden ~ Jennifer Louden

Neil Pasricha ~ 1000 Awesome Things
Raam Dev ~ Raam Dev
Stuart Mills ~ Unlock The Door
Guy Finley ~ Life of Learning Foundation
Farnoosh Brock ~ Prolific Living
Patricia Hamiltion ~ Patricia's Wisdom
Cathy Taughinbaugh ~ Treatment Talk
Holly Latty-Mann ~ The Leadership Trust®
Courtney Carver ~ Be More With Less
Maia Duerr ~ The Liberated Life Project
Evan Hadkins ~ Living Authentically
Justin Mazza ~ Mazzastick
J.D. Meier ~ Sources of Insight
Katie Tallo ~ Momentum Gathering
Peggy Nolan ~ Serendipity Smiles
Esther van der Wal ~ Identitales
Angela Artemis ~ Powered by Intuition
Marci Payne ~ Liberating Choices
Jeanie Witcraft ~ Embracing Change
Manal Ghosain ~ One With Now
Karen C.L. Anderson ~ Before & After: A Real Life Story
Sue Chambers ~ Sage Wit
Melody Fletcher ~ Deliberate Receiving
Brenda Hoffman ~ Life Tapestry Creations
Jo Billheimer ~ Jo's Creative Corner
Alex Blackwell ~ The Bridgemaker
Suzie Cheel ~ Suzie Cheel
Joe Wilner ~ Shake off the Grind
Jean Burman ~ Jean Burman: Artist-Writer-Curious Dreamer
Christian Hollingsworth ~ Smart Boy Designs
Michael Bungay Stanier ~ Box of Crayons
Gail Brenner ~ A Flourishing Life
Dave Ursillo ~ Lead Without Followers, Live from Within
Robin Easton ~ Naked In Eden
Gina Johnson ~ goodthingz
Tess Marshall ~ The Bold Life
David Stevens ~ Personalpower4me
Leah McClellan ~ Peaceful Planet
Sibyl Chavis ~ The Possibility of Today
Vitaly Tennant ~ My Time Matters Blog
Sid Savara ~ Personal Development Training with Sid Savara
Brenda Strausz ~ Live Your Magnificence
Marlee Ward ~ Metamorphoself
Barbara Swanson Sherman ~ Barbara Swanson Sherman
Dave Rowley ~ Creative Chai
Adrienne Jurado ~ Experience Life Fully
Stacy Reck ~ Dessert First
Melissa Fernandez ~ SpiritGoddess
Srinivas Rao ~ The Skool of Life
Charlie Gilkey ~ Productive Flourishing
Cheryl Craigie ~ The Manageable Life
Lance Ekum ~ Jungle of Life
Danielle LaPorte ~ Whitehot Truth
Maya Zaido ~ Finding you in every THING
Katherine Nuyens ~ Empowering Change in You
Patti Foy ~ Lightspirited Being
Deborah Kinney ~ ReVive
Harriet Cabelly ~ Rebuild Your Life Coach
Steven Aitchison ~ Change Your Thoughts
Joy Christin ~ Unfolding Your Path to Joy
Gilbert Ross ~ Soul Hiker
Jana Miller ~ Homeschool Jungle
Nature Walker ~ Forever Young & Happy
Jannie Funster ~ Jannie Funster
Michelle Manning-Kogler ~ Quantum Soul Clearing
Design by Sue Alexander ~ Inspired Type
Please join The Bold Life for free and receive my free guide, Peace, Love, and Connection. Please share this post with a Tweet and a Like.
Related Posts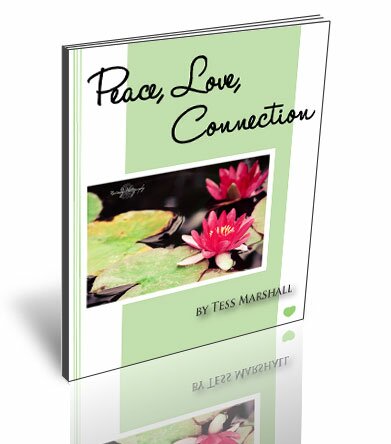 Sign Up & Receive Instant Access to
Your FREE Gift:
Peace, Love, & Connection

Learn how to successfully cultivate these three qualities in your life.
The flow of inspirational gems will spark tenderness and joy within your mind, heart, and soul.
You'll also receive fantastic tips, discounts, blog posts, give-always & more!