Tweet
Most of us believe life is about the journey, not the destination. It's easy for serious bloggers to allow the desire for recognition, fame, and generating an income get in the way of living in the present moment. Health, relationships, and joy are diminished or lost.
I've had several major changes occur in my life over the last three months. I guest post, post, comment, and write less as I take care of personal needs and responsibilities. There is a price to pay either way.
I decided I need to pay attention to my personal life. My consequences are that the progression and development of my blog and online business has slowed down. 
I know I'm doing what is best for me. However, it doesn't mean I'm always at peace over my decision. 
The nature of blogging is change. What I learned yesterday will be replaced by a better or bigger idea tomorrow. What I wrote yesterday will be overshadowed by a better or bigger creative writer tomorrow. 
Like my life offline, there will always be people who are more successful or less successful than me. 
Due to continuous change, any success I achieve online is fleeting if I don't spend more time, more work, time and energy maintaining that new status. In the blogosphere, it's not easy to live in present moment, to enjoy the journey. 
As soon as I experience success, my ego moves the line. That's how Jacob Glass describes it. We're never satisfied. 
What keeps me going? 
My purpose. My message. The challenge. The future. My desire to help. My hope to monetize my blog. Truthfully, not always in that order. 
"There is no hurry. We shall get there some day." 
                                                                 –Winnie the Pooh 
I don't want to live with worry and anxiety that come from, "not having, being or doing enough." 
My plan is to enjoy my journey, create boundaries, and allow myself to go at my own pace and do what's right for me. I'm only in trouble if I compare myself to others. When I compare myself to other's I cause my own pain and frustration. 
What keeps me going? 
The constant flow of people I meet from all over the world. Some I've met in person. Some I never will. Most I'll never forget.
Remarkablogger suggested bloggers create a blog pack back in 2008. It's easier to grow when you have a group of buddies that consistently support each other. I joined a pack in late 2009, after one year, the pack naturally dissolved. It was a great learning experience and we remain supportive friends.
I think about creating or joining new group.
Recently, the following people have helped me. I would like to give a shout out to these bold and beautiful bloggers. They have surprised, helped, motivated, and inspired me.  
I plan on creating a hit list every week.
On my "hit list" today are: 
Lori Franklin, from Jane Be Nimble, and I became great friends last year. We're both former farm girls that love laughter, exercise and nature. She has a brilliant mind and a generous heart. Lori has explained technical stuff I don't understand and never will. Yes I said never. I think we were sisters in another life time! 
Caroline Manrique, from No Wordz photography, is beyond awesome! Her posts are raw and honest. Her photos are breathtaking. She speaks her truth and bares her soul. Caroline did a photo shoot and created my header last year. I'm using her photos in a current project and it's going to be flippin' fabulous. 
Lance Ekum, from Jungle of Life, understands my ADHD and crazy personality. He's gotten me out of a fix more than once. Lance doesn't leave comments on your blog, he writes love notes that touch your soul. 
Barrie Davenport, from Live Bold and Bloom, invited me to write for The Daily Brainstorm last fall. Her writing is creative, thorough and well researched. She has three teenagers and a drive for helping others find and live their passion. Barrie lives in Georgia close to my daughter. I plan on meeting her this spring when I visit. 
Barrie is relaunching, Discover Your Passion, a step by step course for creating the life of your dreams on Valentines Day with a new e-book and eight fabulous bonuses. 
Farnoosh Brock, from Prolific Living, has a love for the English language. Her and care and concern for others, led her to contact me about an error in one of my posts. Within 10 minutes, she found two more improvements, I received two more emails. 
Farnoosh is an affiliate for AWeber (email marketing software). I signed up for the service through her blog. She immediately contacted me and offered to give me an hour of her time, no charge. Because of her help, I'm sailing through the process in record time! 
When you make an effort to purchase products from friends and fellow bloggers, they take notice. By doing so, you validate their work. 
 I've had friends hire me as a coach and purchase my book, "Flying by the Seat of My Soul." I can tell you the names and blogs of each one. Purchase products and services from friends and colleagues. Offer to give a testimonial.
Blogging is all about helping and sharing. Most of us claim that's the reason we blog. 
I met Mary & Leo last fall in San Francisco after becoming a member of the A-list Blogger Club. I have few regrets in life and one is not joining earlier than I did. You don't have to be a beginner to join.
The benefits I continue to receive go beyond what I could've imagined or expected. For as little as 20 bucks, a month, I get the best help available and found a new community that feels like family. 
Andrea DeBell, from Brite-Talk works for the Deepak Chopra Center. I met her in San Francisco as well. We both have a common love for "A Course In Miracles" and immediately connected through laughter. 
In a past post, she wrote about the benefits of meditation. She mentioned, Deepak's acronym, RPM which means rise, pee and meditate. I recently began meditating again. 
I can't possibly acknowledge every blogger I consider a support and friend. There are too many. Know I appreciate all of you. I have to start somewhere and these are the people on my mind today.  
Please join The Bold Life for free and receive my free ebook, How to Be Bold. Please share this post with a Tweet and a Like.
TAKE YOUR FEAR AND SHOVE IT!
This course will show you how to face and
erase fear in any difficult situation you face.
Go beyond doubt, excuses and worries Positively anticpate your future
Find meaning, happiness and success
Click

here

to learn more!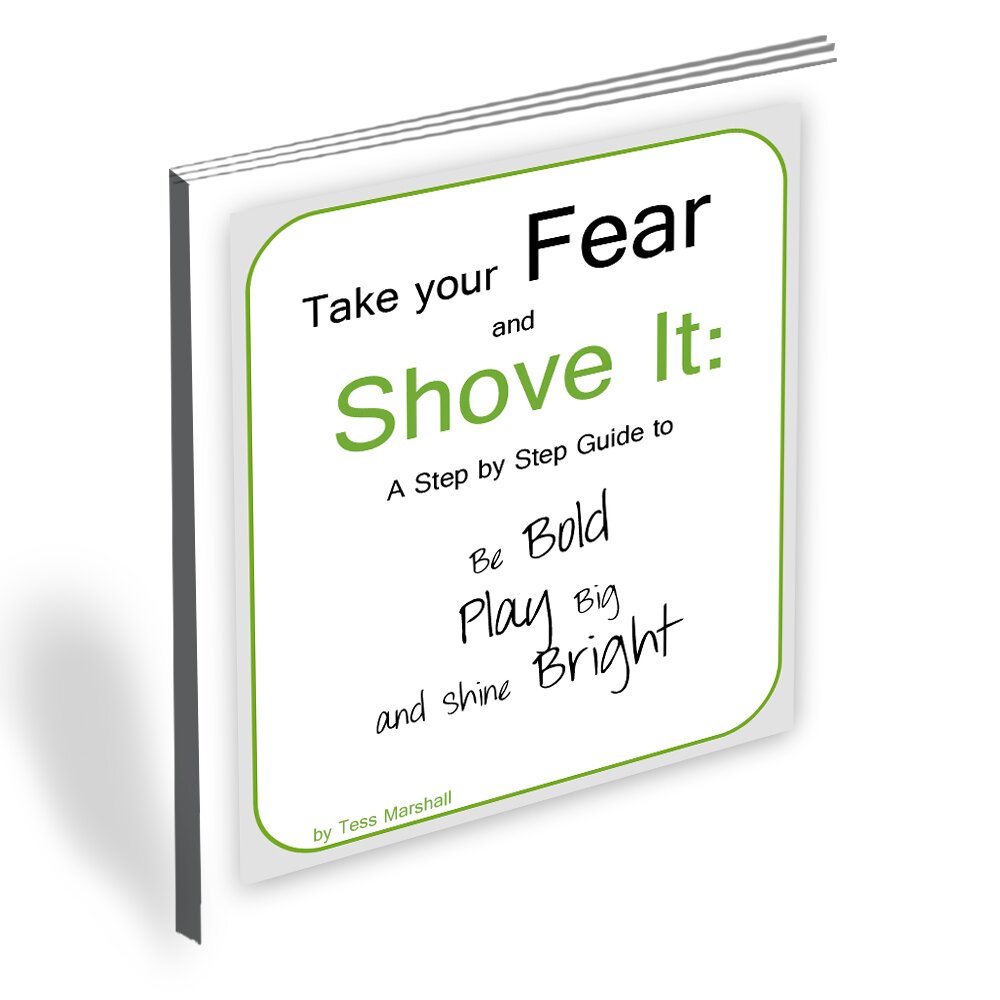 Related Posts