Tweet
Our guest author, Sandra Lee is a writer, thinker, dreamer who blogs at Always Well Within about personal development, wellness, ecology, inspiration, and essential wisdom to help you realize your best self and be part of creating a better world.

In her own words, "I have always been fascinated by health and wellness, especially the interconnections within the body as well as the healing power of mind.  In working with my own health challenges over the years, an inquisitive, analytical mind has proven to be a useful quality.  I've learned and continue to learn a great deal about nourishing body, mind, and spirit, which I share on these pages.
My aspiration in life is to live meaningfully with more kindness, clarity, and insight, and to pass on whatever inspiration, knowledge, and wisdom I acquire.  I am on a journey of discovery and would love to share all that I learn with you."
Be wisely selfish 
In these busy times, you might consider loving kindness as an added burden on top of an exponentially growing to-do list. Surprisingly, just the opposite is true. Loving kindness is actually the best approach to securing your own well-being and lasting happiness. 
How could that be?

The typical approach to finding happiness involves cherishing and protecting yourself above others. This deeply ingrained habit flourishes in modern life with its high expectations and relentless demands.

You can easily see this for yourself. Just observe your own mind for a day. Out of the 12,000 – 50,000 thoughts you have on any given day, how many are focused on yourself? How many are directed towards the needs of others beyond your close inner circle? On another day, observe the conversations around you. You will most likely find the same riveted self-preoccupation.
The problem with self-absorption
What's the problem with focusing on your self? Don't you need to focus on your own life to simply survive and try to get ahead? It's true, you do need to take care of yourself. There's nothing wrong with caring for yourself in a balanced way.

The problem starts when you become overly focused on yourself. Tension, worry, fear and other menacing emotions automatically arise when you focus too much on yourself.
An off-hand remark gets blown out of proportion and you feel hurt. The success of a co-worker triggers envy or self-doubt instead of joy for their success. You don't get your way and frustration ensues. You ruminate about being treated unfairly or chew on any one of an endless stream of self-oriented thoughts and emotions.

Life becomes all about "me." My work, my health, my success, my family, my struggle, my happiness, my terrible childhood, my fitness program, my horrible boss, my possessions, my likes, my dislikes. It's the nature of any perception to grow stronger the more it's repeated. Thus, the more you focus on yourself, your problems, perceived needs, and feelings, the more they will occupy your mind. Then the smallest troubles start to take on gigantic proportions.
This self-engrossment doesn't produce happiness at all, just outright misery.
Instead, be wisely selfish
As a counterpoint to harmful self-preoccupation, The Dalai Lama advises us to be "wisely selfish" by cherishing others. In a compelling twist, he counsels that putting others first simultaneously fulfills your own self interest. How does that happen? Thinking of others and acting on their behalf:

1. Takes your mind off your own worries

The mind can only be engaged in one focus at a time. When you are thinking of others, you automatically find relief from your own problems. Ironically, it's precisely when we take a break from our own worries, that new solutions pop up and problems sometimes seem to magically solve themselves. Helping others usually brings a genuine feeling of self-satisfaction too.

2. Puts your own troubles into perspective Your small, tight world opens up as you see that you are not alone in whatever suffering you may have. In fact, your own woes may even pale in comparison to the troubles of others. Your heart softens and you feel more in touch with yourself and others.

3. Kindness, love, and tolerance bring you more happiness When you focus on others by expressing kindness, love, tolerance, and respect, you usually receive the same treatment in return, which brings you more joy and happiness. Expressing anger, disdain, prejudice, and other negative emotions—the one's that stem from self-cherishing—will typically spark like responses and only bring you unpleasantness.

In short, acting selfishly not only harms others, but it also harms you. Constantly thinking of yourself actually blocks the sense of happiness that you are wishing to achieve in the first place. As the Dalai Lama points out, the trick to finding true happiness is to be "wisely selfish" by thinking of others first.
Kick start loving kindness
Remember cherishing others doesn't mean neglecting yourself or being a martyr. It's impossible to love others if you don't care for and love yourself. Here are two simply ways to kick start loving kindness.

1. Look at others with an open, loving heart

Often, we are so embroiled in our own inner world, that we hardly notice others or only glance at them superficially. A simple, yet profound way to shift the focus from yourself is to consistently look at others with a kind and soft gaze. This is easy to do wherever you might be. Make it a point to practice smiling and looking at others in an open and loving way throughout the day. You'll be amazed by the flow of positivity that greets you in return.

2. Put yourself in the other person's shoes

When someone does act in a way that you perceive as harmful, instead of focusing on your own emotional reaction, take a step back and try to understand where they are coming from. Put yourself in the other person's shoes. See if you can understand their motivation. Are they acting out of their own pain and hurt or misconceptions? Cultivating patience, understanding, and tolerance has tremendous power to transform difficult situations into harmonious ones.

Boldly and consistently practice loving kindness and, I promise you, your own happiness will grow by leaps and bounds.
Please join The Bold Life for free and receive my free ebook, How to Be Bold. Please share this post with a Tweet and a Like.
TAKE YOUR FEAR AND SHOVE IT!
This course will show you how to face and
erase fear in any difficult situation you face.
Go beyond doubt, excuses and worries Positively anticpate your future
Find meaning, happiness and success
Click

here

to learn more!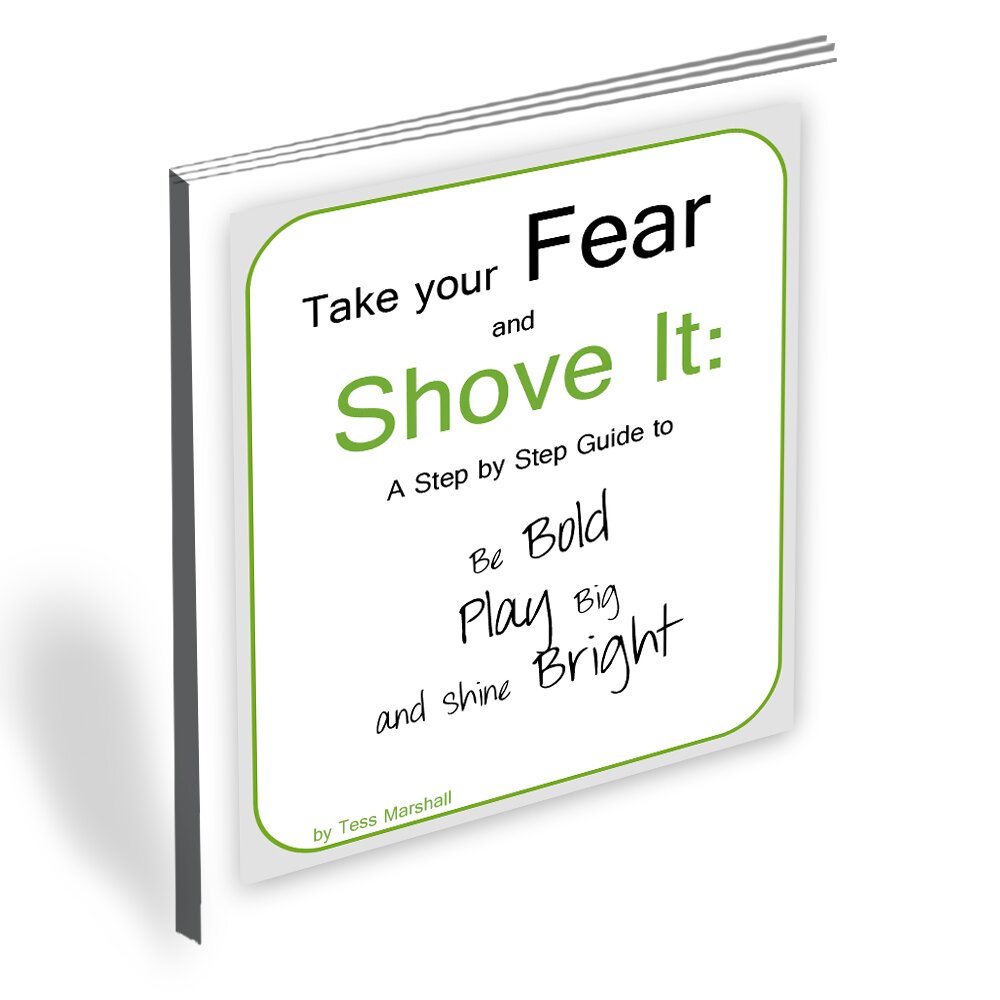 Related Posts