More photos from our trip to Michigan…
Henri helps us BE young. We're never to old to play at the park, eh?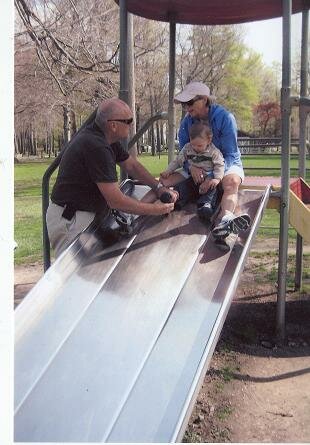 We really enjoyed being in spring in Michigan, the lilacs and forsythia were in bloom. So many shades of green…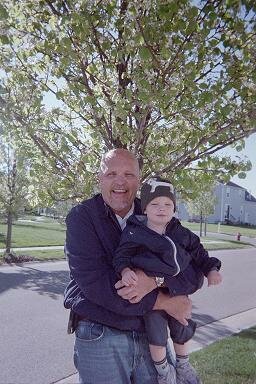 We spent a week getting the cottage ready for the summer renters and relaxing…
If you like to vacation in Northern Michigan, Torch Lake is the place to be. For more info go to www.MarshallRentals.com.
Then we were off to Florida to stay with friends and see daughter no. 4 in St. Pete's triathlon.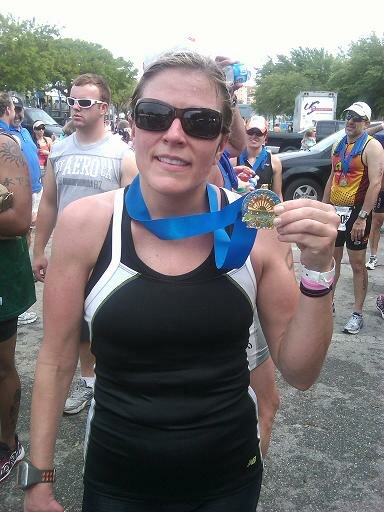 These events always inspire me and I'm on edge through out the entire swim because Kristy is the daughter with a stub for a right hand. The ocean was rough that day and after she was through they shortened the swim course by 2/3 for the following wave of athletes. The kid amazes me…
Then I see this guy and I begin to cry…I told you I'm emotional;)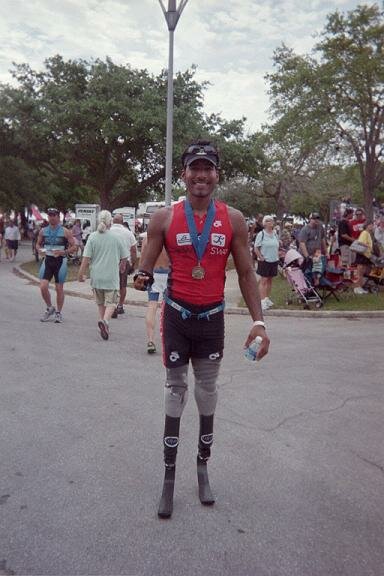 I asked for permission to take his photo,told him I thought he was amazing and how much he inspired me!
This guy isn't sitting around making excuses. He's out there living life without legs and a partial arm…full of joy, full of life and with a big smile on his face!
Lesson No. 1: Stuff happens…life is too short for a pity party.
Lesson No. 2: What's my excuse?
Lesson No. 3: You can always do more than you think you can do!
I'm closing comments.
Have a great weekend everyone! I appreciate each visitor and each commenter that visit The Bold Life. Let me know if I can help you in any way.