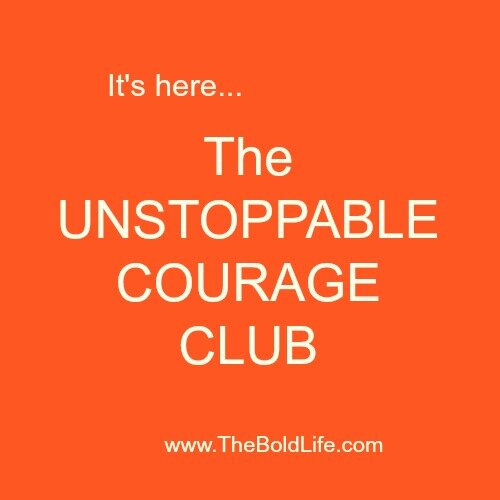 I'm so excited to tell you about The Unstoppable Courage Club. We'd love for you to join us.
If you're ready to take risks, make amazing changes and build your courage muscles this club is for you!
Do you recognize this behavior?
You dwell on unfulfilled desires, failure, and regrets. You fear what others think of you, that you'll always be stuck in an unhappy relationship, in a miserable job and that your dreams will never materialize.

You hold grudges against yourself and easily give in and give up. You're tired. Really tired. You want less fear and more confidence and courage. You want joy, peace and abundance. If so…

Come Join The Unstoppable Courage Club

Some of the Benefits
Discover the courage to be yourself

Make peace with your fear

Take risks and grab hold of unlimited opportunities

Bet on yourself to create success in every area of life

Learn to trust life to bring you what you need

Focus on a future that inspires you

Enjoy the ride. Be unstoppable.
Imagine your life one year from now…
What kind of extraordinary things would you love to have accomplished?
What impact on your career, family and life would you like to acknowledge?
Who have you become because of the difference you have made?
You know there's more than standing on the sidelines of life. Yet, fear has always gotten in your way.
Guess what…
Fear is a part of life. But fear doesn't have to run your life!
Courage is a mindset that can be developed and acquired.
Unstoppable Courage Club is a monthly membership program designed to help you do one thing: Befriend fear and move beyond it with courage and confidence.
When you live a courageous life you shift the energy in your relationships, your health, your wealth and your lifestyle. You make everything different.
You can have the life you desire and deserve!
I want you to experience faith in yourself, faith in other people, faith in your future and faith in your dreams in spite of your fear.
I want you to reach the heights that I know you are capable of scaling.
You'll have access to the support, inspiration and tools that will empower you to befriend your fear, step into courage and take action on your heart's desires.
Courage is a quality that allows you to have an unimaginable belief in yourself to achieve whatever you set out to do.
No doubting, no denying, no dithering. You'll go at your own pace. You don't have to leap. Small steps forward are better than no steps! Small steps lead to big steps and an awesome life!
You can have happiness, success and love.
Make a conscious decision on how you want to spend the rest of your life. Join the Unstoppable Courage Club.
Here's what you get!

Each month the focus will be on building your courage muscles.
Why monthly? The biggest reason people fail is because they try to do too much at once. You'll learn to be consistent, focused and productive. Your courage muscles grow stronger and you become unstoppable!
January: The Courage to Feel and Act Worthy of The Good Life
February: The Courage to Focus on Your Dreams and Proceed with Abandon

March: The Courage to Take Risks and Fail

April: The Courage to Expect and Embrace Rejection

May: The Courage to Resolve Problems and Heal Relationships

June: The Courage to Become More Present and Engaged in the World

July: The Courage to Live with More Adventure, Freedom and Love

August: The Courage to Immerse Yourself Live with Uncertainty

September: The Courage to Be Vulnerable and Love No Matter What

October: The Courage to Be Yourself and Be For Yourself

November: The Courage to Quit Your Excuses and Be 100% Responsible

December: The Courage to Believe In Your Capabilities to Succeed

Lessons. You'll get two lessons (no fluff) each month on building courage muscles and designing the life you dream of and deserve.

Courage notes. You'll get two weekly courage notes in your inbox that will help you shift your perspective and shine a light on your amazing future.

Videos. You'll get a teaching video to reinforce the lessons.
Worksheets. You'll get monthly worksheets to reinforce the lessons.

Webinars. Each month there will be a webinar on that month's lesson with time for questions and answers.

Your private Facebook group for check-ins, support and more. Here you can share your thoughts, fears, progress, dreams and success.

I'm offering this opportunity at a ridiculously low price. You can get started on your first lesson a few minutes after you sign up.
The Unstoppable Courage Club Monthly Membership Is Only…
Just $10/month!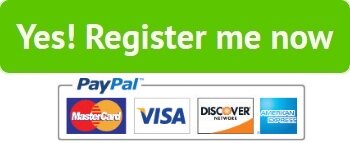 You can choose to cancel and leave the club at any time.

My story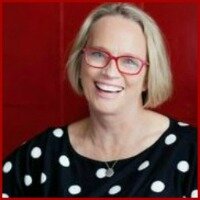 I know what it's like to be stuck in fear.
I've been where you are and I understand what it's like to be paralyzed by fear. In the past, I made mistakes, I spent my time freaked out, playing small, denying and hiding from fear.
I hired a therapist, attended a support group, found a mentor, hired a coach and joined a mastermind group. I put into practice what I learned.
The pay-off of my post-fear life…
I started my first successful business at age 22. I've only spent two years of my career working for other people.
I've worked as a successful therapist in private practice, and been a coach, an author, a professional speaker and a successful blogger and entrepreneur.
Now I work with countless clients all over the world who put their confidence and trust in my abilities and change their lives.
I share this with you for one reason: if I can make my dreams a reality, so can you! I have achieved things in my life that I never would have thought possible. And I can help you do the same!
Ready to stop fear from running rampant and finally get the Success and Life you deserve?

"Tess has created a plan to help you dig up the hidden fears and finally conquer them. You'll be liberated and empowered, and finally at peace."
~ Leo Babauta, Zen Habits
Unstoppable Courage Club is an investment in your personal growth and an awesome future. It's time to step up and go beyond fear. This is your chance. We'll move forward together! What you learn will stay with you forever.
And this special price I'm offering is ridiculously awesome!
$10/month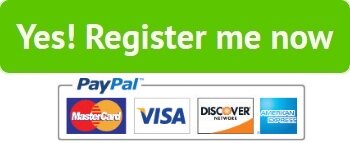 You can get started on your first lesson a few minutes after you sign up!
That's it. Pretty awesome, I know. I want you to invest and get the support you need, so that you'll start believing in yourself and your future!

You can choose to leave the club at any time.
Tess-timonials
"Working with Tess has been such a gift. With her compassionate spirit she is able to nurture without enabling and motivate without lecturing. Tess' nature is a beautiful blend of truth with loving-kindness. She is wise, insightful, and just downright funny! If you find yourself stuck, I highly recommend working with Tess. You won't regret it!!!"
~ MG Lawson, Kentucky
"Tess Marshall is an exceptional coach who encompasses metal, emotional and spiritual techniques in addressing core issues and achieving your goals. Very often, we need guidance and advice and Tess provided the techniques I was seeking.
Her contribution to my growth was uplifting, life changing and truly invaluable in moving forward. I have grown stronger emotionally, learnt to fall in love with myself and learnt to fall in love with life. My results from working with Tess have been phenomenal.
I continue to work with and recommend Tess because you can never know everything and Tess is constantly researching and evolving her techniques. There's always something to learn. There are no words to express my heart felt gratitude to you Tess." ~ S.R., London
"Tess opened my eyes and helped me realize that I was living my life according to other people's version of success and not my own. My first big breakthrough with Tess, (the huge "AHA" lightbulb moment) was when she helped me realize just how free I was! She has shown me that the only limits in my life were the ones I was placing on myself. I was holding myself captive! She helped me not only reclaim my freedom, but has given me the courage to pursue the life of my dreams.
How about this for courage? After my very first session with Tess, I quit my full time job to be a stand up comedian. I am now a working standup comic!
I now see the world as limitless and rich with opportunities! I am doing things I never had the confidence to do before and am flourishing! I believe in myself and others have followed suit. They believe in me too! And the ones that don't? Like Tess says, "Who cares, so what?!"
~ Kristi Leigh Snyder, Atlanta
I found Tess Marshall via YouTube videos. I immediately knew that I wanted to hire her to help me through some challenging times. I'm so happy that I followed my intuition. Tess has showed me how to move beyond my fears, be courageous, be positive and smile more. I'm happy! ~ Joanna Rybka, Poland
$10/month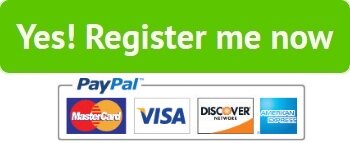 It's an act of courage to sign up. We live in a time where everything is possible and anything can happen. Within minutes of registering you'll get immediate access to the first month's lesson!
With lots of love and courage,
Tess Marshall M.A.