What's in your shadow?
In order to heal your relationships and accept people as they are, it is necessary to examine your shadow side. This is your dark side, the part of yourself that you are ashamed of or embarrassed about.
It is fear, judgment, perfectionism, control, resentment, regret, guilt and greed. Each of these is part of you and part of me. The reason I recognize these traits in others is because I have them in me. Instead of denying your shadow side, you can become grateful for it because it allows you to heal and grow your relationships.
Until you do this work, you will not recognize that you are projecting your issues onto others. Shadow work is very rewarding; but it is also difficult because when we do it we fell we are giving up or losing something.
Our ego resists resists shadow work. Shadow work originated with Carl Jung. He believed that we spend the first 21 years of our life carrying a bag over our shoulder and any time we don't like a certain aspect of ourselves, we put it in the bag instead of looking at it, owning and examining it. Instead we deny, resist and forget that it is even there, that is until we see it in another person.
Anytime you are upset, irritated or at wit's end with someone else, it is really about you. It is about what you carry in your bag. You are never finished with this work. In order to have healthy, loving relationships, you must continue to take your shadow parts out of the bag and examine them. That is the only way you grow.
Due to our strong egos, we often have a difficult time doing this. The picture that comes to mind for me is when I am three years old. My mother has me by the hand and wants to move forward. The tighter she holds my hand, the more I pull down and resist with all my weight. Just as wehn I was three, sometimes I don't want to move forward. I don't want to see what I need to change in order to grow and move on to higher ground. That little three-year-old child screams, "No," very loudly and holds back out of fear. That is, until I can't stand it anymore.
At this point I have a choice to stay miserable in a relationship, and the relationship or do my own work.
You can take a personal inventory. Be loving and compassionate with yourself. With honesty you will be able to recognize your patterns.
When I am honest I recognize that the control, negativity and anger I notice in others are about the control, anger and negativity that I feel or have felt. I recognize it because my own past experiences with a severe case of angermania, controlitis, and negativity syndrome. In other words the person or situation upsetting me is actually mirroring what I need to heal in myself.
I have a very loud voice. When I was growing up I was called big mouth and loud mouth. I felt shame and embarrasment it. I also was one of 10 children and I believe I used my voice to be heard.
Much later in life I was told by a psychologist my loud voice was part of my ADHD.
That my natural tone is loud. I can't tell you how human I felt. He was the first person to validate me by telling me said it wasn't my fault.
Once I accepted this about myself it was no longer an issue. Someone can tell me to calm down or to lower my voice and it doesn't push my buttons.
One of the rewards of healing your shadow part is you have the opportunity to turn your greatest faults into your greatest gifts.
My voice makes me a very strong professional speaker. I often complimented on my voice by my audience. It is still sometimes hard to control especially when I'm excited.
I tell my clients, "If you spot it you got it." We all have a shadow side. No one is immune. It is how you survived your difficult childhood. Shadow work is enlightening. It takes your relationships to a new level.
You can read more about our shadow side in my book, "Flying By The Seat Of My Soul," You can download it as an e-book or purchase it in paperback.
Please join The Bold Life for free and receive my free guide, Peace, Love, and Connection. Please share this post with a Tweet and a Like.
Related Posts
No related posts.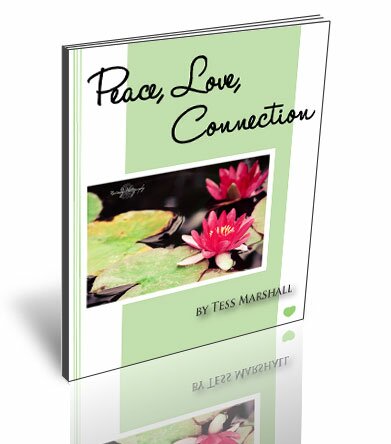 Sign Up & Receive Instant Access to
Your FREE Gift:
Peace, Love, & Connection

Learn how to successfully cultivate these three qualities in your life.
The flow of inspirational gems will spark tenderness and joy within your mind, heart, and soul.
You'll also receive fantastic tips, discounts, blog posts, give-always & more!