This post was inspired by Positively Present's, "7 Ways to Celebrate Summer."
The following video was taken at "Slide Rock State Park" in Oak Creek Canyon, AZ. (found on you tube)  It says so much more than my photographs but enjoy those as well!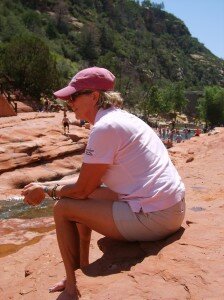 Our weather is in the triple digits now so Slide Rock ( I call it nature's playground)  is a great place for children and adults to play and cool off in the hot dessert sun.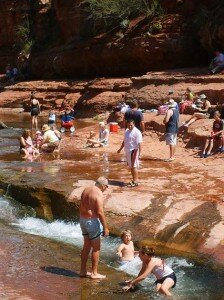 This is my husband, grandson and grandaughter  "on the slide" taken on last years trip.

Grandson, climbing out for another slide.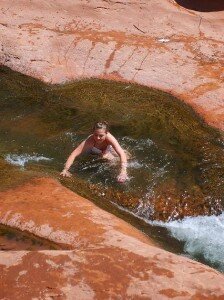 It's difficult to get out because you have to grab on to the rocks covered with algae.
Because kids have so much energy we're always looking for places to tire them out.
This was perfect!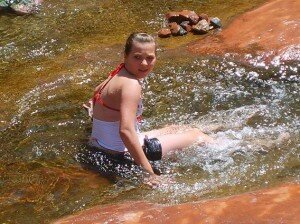 The water is ice cold however one can't get enough as the tempature climbs to 110.
The last photo (below) is of my grandaughter and her good friend.They will be Sophmores in the fall.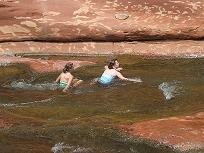 Please join The Bold Life for free and receive my free ebook, How to Be Bold. Please share this post with a Tweet and a Like.
TAKE YOUR FEAR AND SHOVE IT!
This course will show you how to face and
erase fear in any difficult situation you face.
Go beyond doubt, excuses and worries Positively anticpate your future
Find meaning, happiness and success
Click

here

to learn more!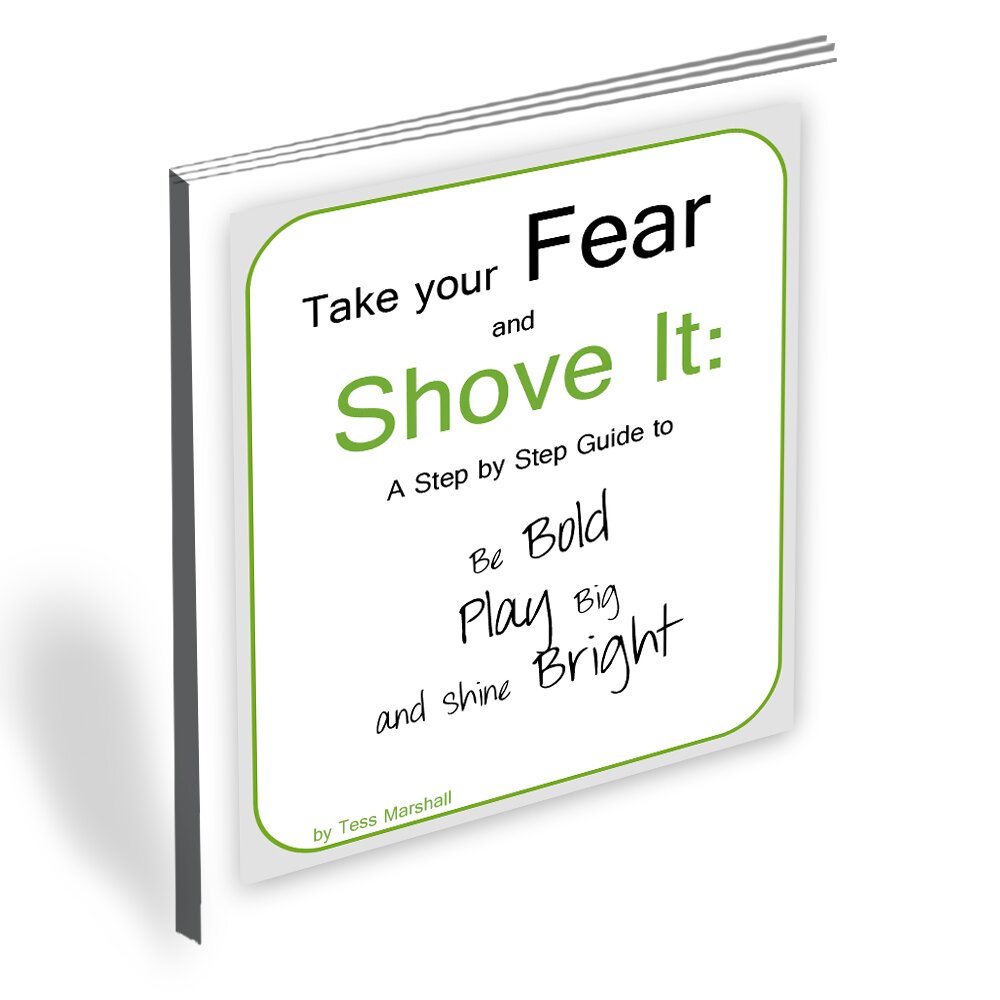 Related Posts