Today is "Magic Monday." Leave the best comment and receive a free copy of "Zen To Done" by Leo Babauta of Zen Habits
A few bold lessons I've learned from Leo Babauta:
Decide on your most important 3 tasks of the day and commit to getting them finished. Turn off your phone, emails, twitter etc. until all is completed. You'll be amazed at what you accomplish.
Do something to inspire yourself especially when you're in a rut. Find others who have gone before you and imitate them. Read inspirational stories. Leo also "Googles his goals!" This alone will get your juices going.
Be passionate. Talk to others about your hopes and dreams. Read about the stories of others who have been successful. Visualize your outcome. Never think or speak of doubt. Leo's wife is his biggest supporter!
Commit publicly. In the past Leo has posted his workout schedule for running marathons and his food plan while losing weight. Not only does this hold him accountable it gives others hope as well.
I'm running a half marathon in Atlanta, Ga with my daughter in March. Watching Leo's progress made me want to run again after taking 18 months off.
Help Others. Many people become successful and forget where they came from. They reach is for only people on the higher rung on the ladder. Not Leo. If I put up a blog about "people Leo helped along the way" Iwould have enough to write about for at least a year.
Get rid of clutter and simplify your life. This changes the energy in your home, car, office, and mind. After decluttering and simplifying you have room for new ideas, family, and your most important tasks. Too much stuff no longer has the power to weigh you down.
I'm happy to be a part of the Zen Habits community where you can learn about family, relationships, simplicity, productivity, happiness or how to be a successful blogger. Today Leo has 93,400 subscribers.
Leo has to two ebooks for sale and also a brand new book "The Power of Less."
Today the person who leaves the best comment on my blog will receive a free copy of Leo's ebook "Zen to Done" which is otherwise for sale on his blog.
Please join The Bold Life for free and receive my free guide, Peace, Love, and Connection. Please share this post with a Tweet and a Like.
Related Posts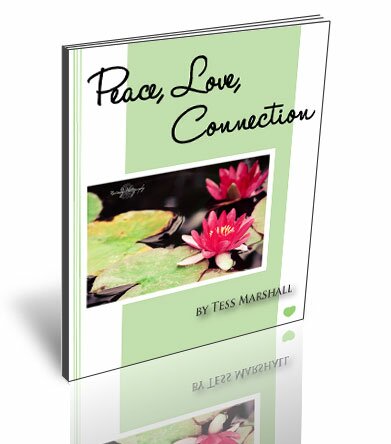 Sign Up & Receive Instant Access to
Your FREE Gift:
Peace, Love, & Connection

Learn how to successfully cultivate these three qualities in your life.
The flow of inspirational gems will spark tenderness and joy within your mind, heart, and soul.
You'll also receive fantastic tips, discounts, blog posts, give-always & more!