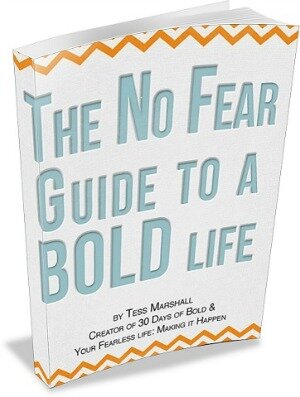 I'm so excited to share today's post that includes my new ebook, The No Fear Guide To A Bold Life for Free + 9 other gifts! There's something for everyone!
Some of the benefits of The No Fear Guide To A Bold Life include:
Uncover, unravel and release your fear

Learn to be simply positive about your future

Get beyond procrastination, excuses and envy

Embrace your brilliance and go beyond what you think is possible

Instantly change your mental, emotional and physical state
Isn't life grand?
Please help spread the news by sharing this amazing giveaway on Facebook and Twitter!
With gratitude,
Tess Marshall