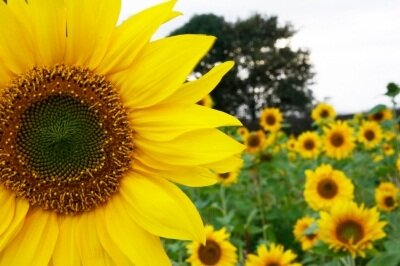 Guest post by Rita Chand of Own Your Awesome
Today feels like one of those days where I have words fighting to get out, yet I can't seem to open my mouth to say them.
Have you ever felt so uninspired by life that it literally feels like you're standing still? I have been there, in fact, I was there, just a few short months ago. Yesterday I had lunch with a friend who used the words "feeling stuck". She's unhappy with a couple of areas of her life, and she isn't quite sure where to start.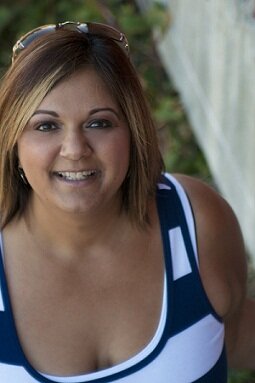 Isn't that always the way? We start to realize there are things in our lives that aren't working, and then we get overwhelmed and we can't seem to take a step forward.
I told her that what made the difference for me was sharing it. Sharing the stuckness. Sharing what wasn't working. Just sharing. It didn't always go so well. I had friends who felt sorry for me, and others who took it personally, which kept me from sharing sometimes. But the biggest difference for me, came from sharing.
We have a tendency to become disenchanted with life on occasion. I think it's a natural evolution. Life is awesome. And then it's not. Some areas are working. Others fall off the rails. Funny how we seem to have a tendency to live life like all areas of life can't work together. It's amazing how often I hear someone say "Everything is great, but…" I wonder what it would be like if the full sentence was "Everything is great." Full stop.
I am fairly certain we wouldn't know what to do with ourselves if everything in life was awesome. Then what? We'd have nothing to lament about. No reason to hide out. No good reason not to be awesome.
What if all it took to get 'un-stuck' was an action step? What if one tiny step forward was the only thing missing between life working and not working? Couldn't be that simple though could it?
What if it was?
There were a few things my friend and I talked about at lunch, one of them was taking a step. Any step, in any area. Just taking one. Quite often we can wax on about what we think might help someone else, but you never really know how things will go or if they'll take heed to what you said.
She did. She took a step. A surprising one. Which then opened up something awesome to happen, which then led to her taking another step.
See how that works?
I find, when I feel the most stuck, or stopped or whatever the word is that you use for it, doing something, anything is what helps me get unstuck. Yes. It's easier to sit and stay stuck. Thinking about going to the gym is a whole lot different than actually going. You may burn a few calories while you think about it, but nothing compares to strapping on your runners, and walking in the door. You know you'll feel better once you're done, and yet we find so many reasons not to.
In life, there are ALWAYS reasons not to. I'd venture to say that you'll likely never run out of reasons. The power comes from letting the reasons be there, and do it anyway. That's when you really start to feel the awesome that makes up You.
Here's the thing. Life is right now. It happens in this instant. And now this one. And this one. We have no idea what tomorrow holds for us or if we'll even see tomorrow.
I'd love to see a world that lives like that's the truth. Like today is all we have.
I'm willing to bet Tess' sister is living her life like that. Savoring every last second of every last minute, of every last day.
Imagine how much more fulfilling life would be if we did that.
I've had this feeling all day today that I might be falling in love with my new manfriend. (Oh it makes my stomach turn over just writing that sentence). What am I doing about that? Nothing. I keep shaking my head like it's an etch-a-sketch hoping the thought goes away. It's not going away. So, what kind of day do you think I'd have if I just let myself be present to THAT thought right now? While I'm having it, instead of pushing it aside?
Right this minute, I promise to do that. Be present to it. Let my heart expand with everything I'm feeling. Will you promise to be present to whatever it is you're feeling right this minute?
If you've been thinking of taking a trip, or going to the gym, or making lasagna for dinner, or kissing that guy you've been dating but haven't had the nerve, how about you do it. Just do it.
Because you know what "they" say…there ain't no such thing as someday.
Only now is what matters. Love xo
Bio: Emerging from an arranged marriage sanctioned by my traditional Indian family, I have come a long way. My EUREKA! moment came when I was chosen from several hundred candidates to work for the Beijing and Vancouver Olympics. Witnessing firsthand how people fought for what they loved by living and breathing their passions, fueled my devotion to my own! I challenge everyone to shake off their limitations and throw themselves headfirst into their passion, or to own their awesome. I am out to do something that matters – to leave a legacy of positive action. I am driven to shock people into their own awesomeness! You can follow me on Twitter
Please share your comments below!