When we are fearful or stuck it's good to have a reminder of how to live a bold life. How to take things far. To live life to the end. To feel the world. To risk big. To love generously. I just want to know more and see more. I know you do too. We want to do the impossible. The stuff we can't imagine. Because we can, right?
So we created a bold life manifesto, an inspirational print that reminds us of the many ways we can do crazy, wild, and unthinkable things we were meant to do.

Click Here to Download Your Inspirational Print…It's FREE!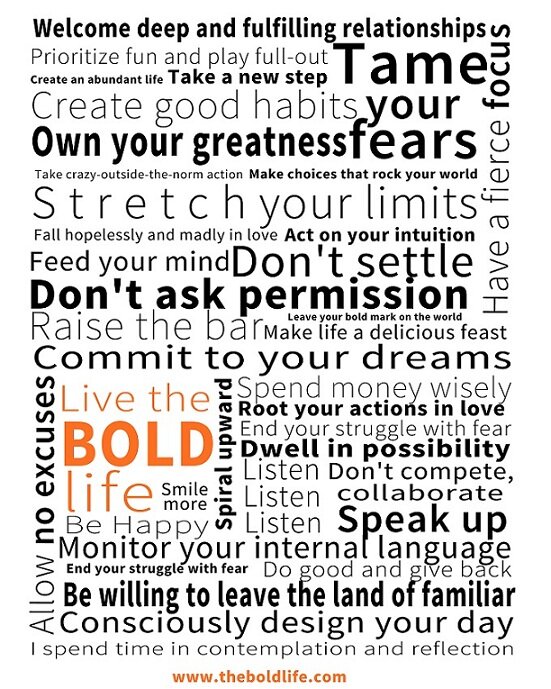 Print it out! Put it where you can see it everyday. Read it out loud. and feel the courage seep deep into your cells.
Now go share your gifts and talents with the world!
I'd be so grateful if you would help me by sharing "The Bold Life Manifesto" below.