I want everyone to experience and celebrate "freedom from fear!" In gratitude for your dedication and presence to help you do just that, I'm offering my course "Take Your Fear and Shove It," for 1/2 off any package for the next 3 days!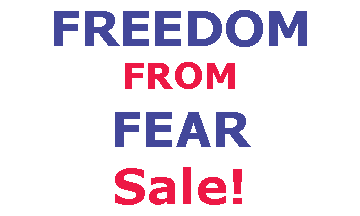 Today is the day to claim your unlimited abundance, too open yourself to giving and receiving more. To take risks and move forward, no matter what. 
You are worthy of all of your dreams, of love and being loved, and of blissful adventure. 
You have a magnificent future. No matter what is happening you can not only survive, you can thrive!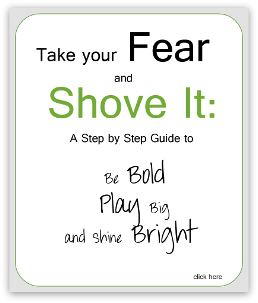 Abundance is everywhere and anything is possible at anytime. The great unknown is our paradise!
Click here to read more about the course. Your 1/2 off discount will show up at check out!
Don't allow anything or anyone to hold you back! 

Don't let fear win. Take action on your own behalf.  
Know that I am here to support you!  
Know that life loves you, and so do I! Let's celebrate. Tess xo 
Are you ready to commit to your dreams?

You can go beyond what you think is possible! The time is now to increase your confidence and blaze a new trail. If you are ready to do great things then book your free 20-minute consult with me and let's talk about your personal plan for greatness! Click on my coaching page.