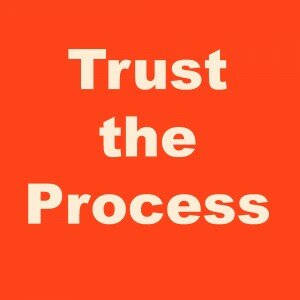 Don't allow fear to control your choices.
Every day we make thousands of major and minor choices that affect our future. The choices we make influence our mental, spiritual, emotional and physical health. They affect the people closest to us and the lives of strangers all over the world.
Our choices have tremendous power. The simple decision to eat healthy or stop an addiction can have a positive ripple effect greater than you can ever imagine. A thoughtless decision can carry just as much harm.
Poor decisions are born out of fear.
More often than we care to admit, we make poor choices out of fear. We allow fear to stop us from speaking up, making a change or following our dreams. Fear keeps us from enjoying and participating fully in life.
It doesn't have to be this way.

It's important to remember that no matter how many poor choices you have made in the past, you always have the freedom to choose again.

Everyone lives in uncertainty. Life doesn't come with a guarantee. It's important to remember that life is a process and you can choose to trust it.
When you have important decisions to make, choose to center yourself and go within in order to feel safe. Learn to make the most difficult choices from this space. Lean into change and go with the flow.
The following nine tips will help you trust the process and allow life to unfold.
1. Live with a sense of wonder. Allow life to support you. Spend time outdoors: watch the sun rise, plant a rose bush or go for a walk. Get caught up in the laughter and movement of children on a playground.
2. Go with the flow. Don't deny your feelings. Breathe. Let painful emotions pass through you. Learn to detach from people, places and things that no longer serve you. Don't hold yourself back.

3. Be resilient. Believe in your own ability to respond to life. Think of everything you have survived in the past. Move in a new direction. Decide that you're going to survive and thrive. Be gentle with yourself.
4. Serve others. When you feel like life is against you and nothing is working out, find a way to bring others forward. Work in the soup kitchen. Pick up litter. Join a cause. Do something that takes you out of "woe is me."
5. Do your work. Own your shortcomings. Heal your shadow side. Live with a positive attitude and a grateful heart. Authentic power comes from being responsible and accountable for your life.
6. Embrace the unknown. You are exactly where you need to be. Remove the distractions from your life and really examine where you are and where you want to go. It's a gift to be able to trust the unseen and intangible with a feeling of satisfaction and joy.
7. Be flexible. Be willing to change your plans and direction. Be open to "not knowing." Life changes in an instant. Change with it. Find a role model who moves through their days with ease and grace. Model their behavior.
8. Live with uncertainty. Get comfortable with "not knowing." We don't know why things happen. We don't know what anything is for. Let go of your fear of change. Believe the best is yet to come. Keep breathing, reflecting and step up your personal care.
9. Enjoy the sun. The dark doesn't last forever. Allow yourself to enjoy life. How good can you let it get? How much joy can you stand? You're worthy of it all. Increase your pleasure quotient. Claim your abundance. Look for the light and move towards it.
10. Expect beautiful lessons and priceless gifts. When you are able to release your fear, judgment and negative reactions, you are left with the beauty of your own wholeness.

When you trust the process of life, you connect with a sense of oneness, synchronicity, serendipity and unconditional love. Your path becomes clear and you are pulled forward with a true sense of safety.
Help me spread the love by sharing this article on Twitter and Facebook.