Tweet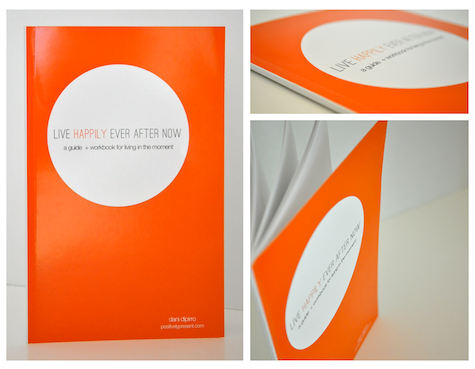 The following article is from my good friend, Dani, from Positively Present. I've been reading her blog from the start, in 2009. She's a blogger on fire! She's inspiring, authentic, and wise beyond her years. Who doesn't want to learn from somebody like that? 
She is launching her first book today and I've purchased a paperback to give away to a lucky commenter (and a PDF copy for myself)!
—————————
As the founder of Positively Present, staying focused on the present moment is something I strive to do as much as possible. Of course, living being the way it is, there are often times when it's incredibly difficult to stay present—particularly in situations where a great deal is going on a once. For example, staying present in a large crowd, in a chaotic situation, or when under a great deal of stress is very difficult.
Yesterday I found myself in Target feeling as if an army of people was swarming me. All of the children are out of school for the summer and it seemed like everyone decided to head to Target at the exact same moment. Everyone was rushing past me in haste and the air was charged with a hurryhurryhurry energy.
I literally stopped in the middle of an aisle to let others scurry past and I realized this store—this pre-summer chaos—was the last place I wanted to be. This was one of those times when I didn't want to be present, when I wanted to be anywhere other than the moment I was in.
Later, as I thought back on that moment—the shopping carts pushing past one another, the furious pace, and the frustrated sighs of nearby shoppers—in the calm comfort of my own home, I realized I had a choice in that moment. I have a choice in every moment. Rather than practically running out of the store and darting home to the comfort of calm, I could have stayed in that moment—chaotic as it was—and embraced it.
I could have focused not on the negative things happening in that moment, but on the good things that were happening: the person who let someone with fewer items go ahead of her in a long line; the cheery site of summer lawn chairs and brightly colored beach towel; the hunch of shoulders pouring over the Father's Day card section. There were many things about those moments I spent in Target that were good, but I didn't see them amid my frustration.
And isn't that often how it seems to be during a hectic situation? Aren't there often good moments we fail to recognize because we're overwhelmed by the craziness of the world around us? We always have the choice to stay focused on the moment—on the good parts of the moment—and enjoy it, no matter how crazy things might seem.
Here are four ways I plan to work on staying present and positive when faced with a less-than-pleasant situation.

1. Focus on the five senses. This is a tactic I use when I'm trying to fall asleep and can't, but it also works when striving to preserve a positive and present attitude in a chaotic situation. Whenever I find myself stressed or wanting to be somewhere that I'm not, I'm going to take a deep breath and focus on my five senses. Thinking about what I can hear, see, taste, touch, and smell will help to bring me back to the moment and remind me of the good things happening all around me.
2. Redirect negative attention. Just like in Target, there are bound to be some moments when my thoughts start to wander into negative territory. However, it's up to me to stop this from happening. As soon as I become aware of a negative thought (and I must stay aware of my thinking!), I'm going to redirect it in a more positive direction. For every negative thing I think, I'll strive to counterattack it with a positive thought.
3. Create good energy. Though others around me may be stressed and frazzled by the hecticness around us, I can choose the type of energy I put out. I can either feed off of the stressed-out energy of others or I can choose to put out good energy of my own. This means staying calm and withholding any (and all!) negative judgments. If I create good, good will come back to me.
4. Start off on the right foot. I have to admit something to you: I didn't go into Target with a positive attitude. I had a feeling it would be too crowded and people would be frantic so I started off my shopping trip on the wrong foot with negative thinking. One of the best ways to focus on the present and stay positive is to not go into any situation (no matter what!) with a negative attitude. Starting off on the right foot will give even the most stressful situation a chance to be a positive experience.

 If I'd tried these four tactics in Target, I'm certain I would have been able to enjoy my time there (or at least make it through without wanting to run from the place!). It's tempting to get caught up in the energy of others—especially when so many people are fueled by the same so-much-to-do vibe. Even though nothing on my list was imperative and I wasn't under any stress at all, I felt unusually stressed just being around stressed people.
Despite the energy I was picking up on from others, I still had a choice to be positive in that moment. Next time I find myself in a similar situation, I'll remind myself:  Choose to be present. Choose to be positive.

This article was written by Dani, founder of PositivelyPresent.com. Since 2009, Positively Present has focused on helping people live more positive and present lives. For tips and tactics for how to be more present, check out her brand spankin' new workbook: Live Happily Ever After Now: A Guide + Workbook for Living in the Present Moment.
Please leave a comment below telling us how you remain in the moment in hectic times. You'll have a chance to win Dani's new book!
Please join The Bold Life for free and receive my free ebook, How to Be Bold. Please share this post with a Tweet and a Like.
TAKE YOUR FEAR AND SHOVE IT!
This course will show you how to face and
erase fear in any difficult situation you face.
Go beyond doubt, excuses and worries Positively anticpate your future
Find meaning, happiness and success
Click

here

to learn more!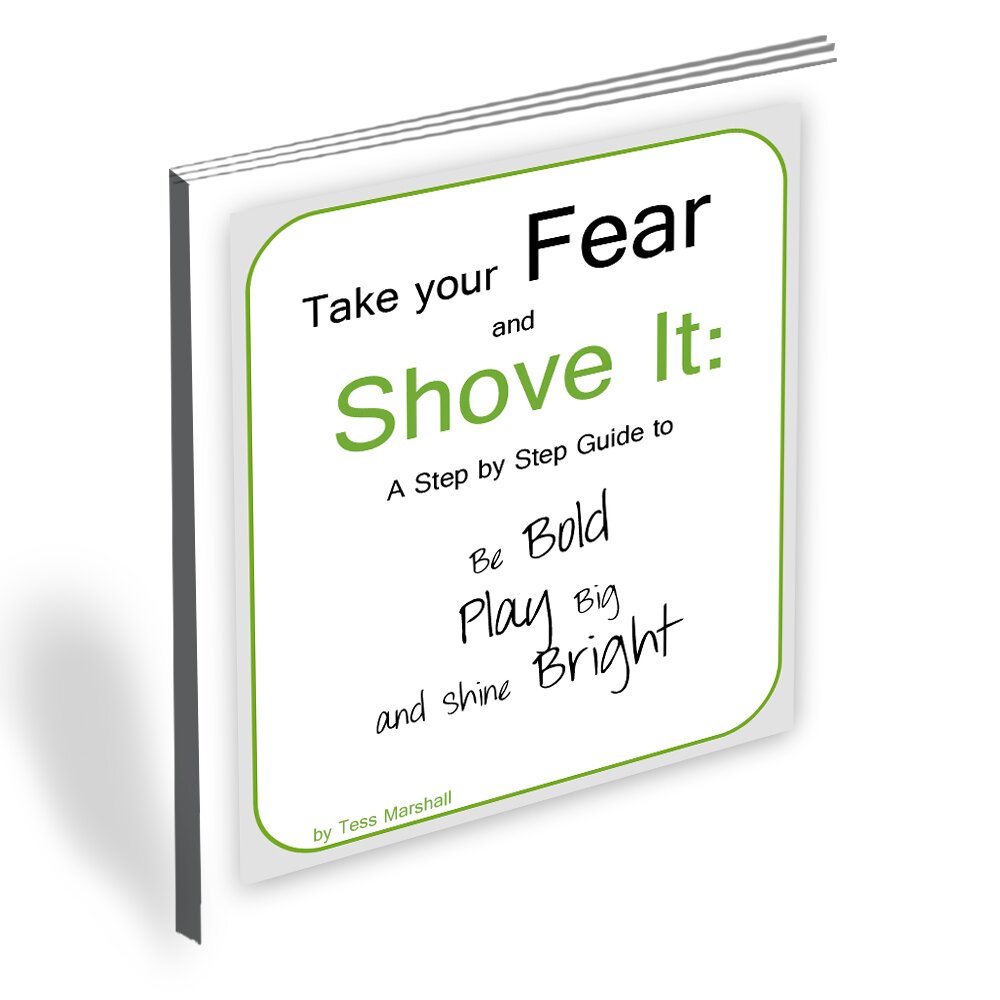 Related Posts