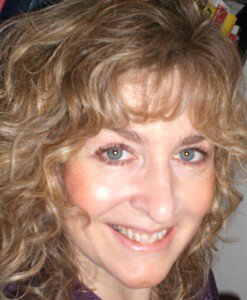 Please help me welcome our guest author,from Virgin Blogger Notes. No matter what your level of blogging expertise, Jean is passionate about helping you learn, grow, and enjoy your online journey. She offeres a comfortable environment and would like to invite you to be part of a thriving, energetic community! Jean lives in in beautiful Northwestern Wisconsin.
The Art and Craft of Saying 'No'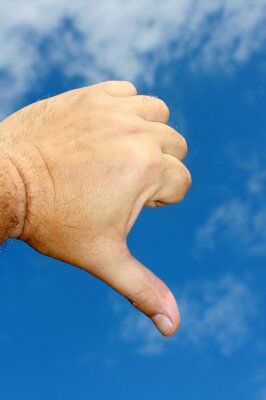 No. It's such a stubby little word, yet it sure can cause a stir. Some of us get queasy at the mere thought of saying it. Others feel rejected when someone says it to them. Yet when delivered with thought and care, this one tiny word opens magnificent spaces in our lives, allowing us the time to pursue truly meaningful activities and use our talents for the highest good.
But how do we get from fearing 'no' and stashing it at the back of our vocabulary drawer to using it as a sculpting tool to help us create a bold and beautiful life?
As with most life changes, the voyage begins by looking within:

Get clear. In order to unleash the power of 'no' in our lives, we need to get crystal clear on our values–those things that matter most to us–so we can envision our best and highest life. For example, my top values are creativity, freedom, health, spirituality, and connecting with others. When I imagine my ideal life–with my top values at the core–I see myself having time to write, setting my own schedule, eating a healthy diet, meditating, and visiting with friends and family.
Evaluate. The next step in our journey towards using 'no' to create a richer life involves examining our current schedule, activities, and habits to see if they honor our values. This step can be challenging, as it's common to discover our daily lives brimming with things that don't reflect our values, with those things that matter most earning scant slivers of time and attention.
Reflect. It's helpful to pause at this point and reflect on how things got so far off track. Sometimes it's because we've lived in automatic pilot mode, simply going through the motions of work, caring for a family, and living up to the expectations of our culture. Other times, we've said 'yes' to things because we fear negative consequences.
Visualize. Picture yourself saying 'no' and stepping out of and away from things aren't a good fit. Do you feel guilty? Anxious? Downright scared? Do words like, 'can't' and 'shouldn't' flood your mind? Sit with these feelings and acknowledge them. It's these feelings and the desire to avoid examining or experiencing them, that have led you away from living authentically.
Commit. Living a passionate, purposeful life takes courage and commitment. Being fully committed to creating a values-based life helps us recognize when 'no' is the kindest response for ourselves and others and gives us the courage to follow through.
Rehearse. Since many of us quiver and wobble at the mere thought of saying 'no,' we need practice to develop confidence. A good rule of thumb is to keep things short and simple. There's no need to explain yourself or apologize, but do wrap your 'no' in a blanket of kindness, such as, "Hello Jane. I've decided to leave the book club. I've enjoyed my time with the group and want to thank you for all the work you do," or "No, Emily, I can't bake 2500 cupcakes for the school picnic tomorrow, but thanks for thinking of me."
Act. Saying no to things that don't fit in your life is a lifelong practice, and the more you do it, the more courage, confidence, and skill you'll develop. You might start small, by saying no to a request to join a committee or by dropping out of a club that centers around a former passion that's grown cold. Perhaps you'll even say no to things that are a great fit but that would leave you over-committed and unable to fully enjoy and experience life. As you continue to practice the art and craft of saying 'no' explore new ways to use it to create the life you want. Could it be time to say 'no' to a limiting belief or two? How about 'no' to junk food or household clutter?
The fresh spaces that 'no' opens in our lives are like blank canvasses where we can paint scenes from our best and highest life. Sit with your wide-open spaces awhile to consider what color of 'yes' you want to put on your canvass. Perhaps your value of creativity will lead you to take a pottery or guitar class. Or maybe you'll spot a brochure for a charity-sponsored trip to a disaster region and it will call out to your values of compassion and adventure.
Keep using 'no' to create and maintain space in your life so when the time and activity are right, you can shout out a full-bodied, heartfelt, magnificent 'Yes!'
Do you need to start saying 'no' to make room for your magnificent 'yes?'
Bio. Jean Sarauer provides inspiration and information to beginning bloggers at Virgin Blogger Notes and is a managing editor of The Daily Brainstorm. To get Jean's articles delivered to you by email or RSS, subscribe here.