Guest post from, "Simply Stephen, Green Living Made Simple!"



photo credit: Ryan Somma
I'm not hungry, I'm starving
In a previous post (One Brave and Amazing Teenager), Tess talked about her granddaughter Kenzie's desire to achieve. The wisdom of a simple statement "I'm not hungry, I'm starving" stood out.
Many of us talk about goals and dreams. We talk but never really do anything about it. We live vicariously through the success of others.
What do you think the difference is?
Okay, I've given it away. You have to be starving! What a great motivator. If you really want something you have to go out and get it yourself. Nobody is going to do it for you. You have to get up and make it happen and you have to want it.
A friend of mine attended a Donald Trump seminar and while interacting with the audience "The Donald" asked a participant what was stopping them. The conversation went something like this:
Audience member: Money.
Donald Trump: What do you buy in the morning?
Audience member: A latte from that big coffee chain.
Donald Trump: How many? Do you buy anything else and at what price?
Audience member: A couple every day at $5 each. A croissant.
Donald Trump: So you spend $50 minimum a week on coffee and treats?
He then went on to say there are always solutions and the Latte Factor is the one obstacle that is getting in the way. If you stopped your Latte's for 6 months you would have the $1200 you need to invest in your project. It's all about desire.
What do you really want?
To buy your first house

To finally take that trip to Europe


A quiet life filled with family and friends

Insert your dream here
Your dreams don't have to be material, but rather tangible and real.
They have to be something you want – knowledge, pleasure, connection, happiness, community, success (as measured by you) or even love.
What is your latte factor?
Think about it. Stop making your excuses and start shooting for the stars. What's getting in the way?
Maybe, just maybe, it's passion and desire. Like Kenzie says you have to be starving to make it happen.
No time like the present!
The Simply Stephen Network is a handful of websites dedicated to discovering simple solutions to everyday living. A desire to nurture and encourage – cultivated from his own direct life experiences Stephen's mantra "green living – made simple" is designed to cut out the fat and help you focus on what's important for you and the planet.
Follow Simply Stephen – Green Living Made Simple on Twitter and sign up at his blog so you don't miss a single update!
Please join The Bold Life for free and receive my free guide, Peace, Love, and Connection. Please share this post with a Tweet and a Like.
Related Posts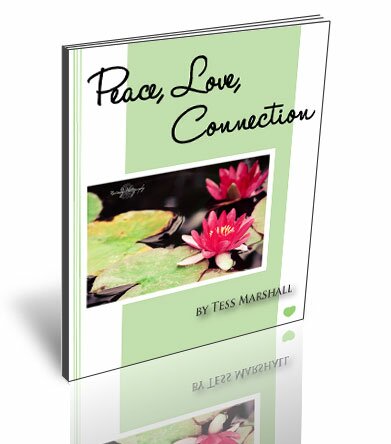 Sign Up & Receive Instant Access to
Your FREE Gift:
Peace, Love, & Connection

Learn how to successfully cultivate these three qualities in your life.
The flow of inspirational gems will spark tenderness and joy within your mind, heart, and soul.
You'll also receive fantastic tips, discounts, blog posts, give-always & more!