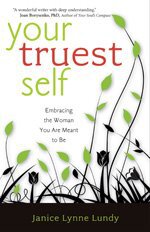 Today, join me in welcoming my friend Jan Lundy from awake is good! She is the author of four self-help/spiritual growth books. How amazing is that?
Her newest book, Your Truest Self: Embracing the Woman You Are Meant to Be, was released in 2008 by Sorin Books.
Jan is giving away a copy Free to the person who leaves the best comment!
Plus if you sign up for her newsletter you receive a Free 90 page e-book, "The Awakened Woman's Guide to Life."

How fit is your mind?
Have you given any consideration to how healthy or unhealthy it might be? We live in a culture preoccupied with the body, especially its appearance. We are bombarded daily with images and messages that keep us concerned about how we look, what we eat, and our level of fitness.
But what about our mind? Doesn't it deserve the same attention as our body? In fact, if we look deeply into the relationship between the two, we'd discover that they cannot be separated. We are a body/mind organism. What our mind thinks about shows up in our body.
Our emotions rule our thoughts and our thoughts send messages to our body causing it to react one way or another. If we truly want bodies that are healthy, we must become more aware of the thinking that goes into them.
Today, I challenge and invite you to rethink your thinking!
Make a commitment to pay as much attention to your mind and its fitness as you do your body. Here are some suggestions for a workout program for a healthy mind, beginning with…
The 30-Minute Wake-Up Call
The first one-half hour of our day is crucial to our well-being. How we experience this initial 30-minutes will set the tone for our day, how relaxed or stressed we are, how positive or negative our attitude will be.
This is because upon waking from sleep, we are the most receptive and vulnerable—and easily influenced. It's important to spend this time in ways that help shape a positive, productive, and healthy day for ourselves.
Begin by making the decision to change any early morning routine that does not launch you out into the world with optimism and energy.
For years, I'd drag myself out of bed at the last minute to get as much sleep as possible, but then race through my morning feeling way behind before I even got started! That led to a slow and steady escalation of stress throughout the day.
Or, if I did get up early, I'd find myself downing one cup of coffee after another watching the morning news shows.
It was no surprise that with all the negative information I was feeding my mind first thing in the morning, I felt lousy and depressed from that point on. A book entitled,As a Man Thinketh, by James Allen changed all that.
What I learned from Mr. Allen, a turn-of-the-century British writer, was this life-changing. He said (and I paraphrase), "A person is literally what he/she thinks—our character being the complete sum of all our thoughts."
Thankfully, I began to realize that what I was focused on was making me who I was. And I was becoming a very stressed, anxious, irritated woman! I certainly did not want to remain that, so I made some new choices to begin my day differently.
Today my morning routine looks like this.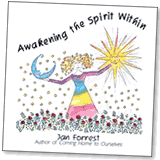 I set my alarm 15 -30 minutes early so I can wake in leisurely fashion. Upon waking, I lay quietly.
I might meditate, pray or reflect, watch the trees through my bedroom window, formulate affirming thoughts about my day, or snuggle up to my husband.
Upon rising, I gently move through my morning, even walking through the house slowly, intentionally, to keep my morning pace rooted in serenity.
I also try to set aside time to just sit and "be." This might mean observing the beauty of the day through my picture window or a few minutes of inspirational reading.
Noise is kept to a minimum. No television for sure; soft music, if anything, might be played. This 30- minute wake up routine has become vital to my day and helps me keep my mind fit, relaxed, and filled with positive thoughts.
Each one us can make similar choices for ourselves each morning. We all have the capability to do so, despite any schedule or duties that call.
It simply requires a burning desire for things to be different. It requires you asking of yourself, 'How good do I really want to feel today?' and making the choices that support that answer.'
I've also created a 30- Minute Evening Detox Program for myself because how we close out our day is just as important as how we begin in. But that's another post! You know what? I'll post it on my blog this week. Stop by for a look.
May peace of mind, body, heart and soul be yours!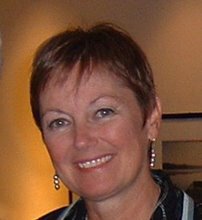 Described by her readers, audiences, and colleagues as "practical and poetic, possessing deep and gentle wisdom," Janice Lynne Lundy serves as an interfaith spiritual guide to tens of thousands of women throughout the United States through her nationally syndicated magazine column in Women's LifeStyle magazine, and as a professional speaker and retreat facilitator.
She is the author of four self-help/spiritual growth books. Her newest book, Your Truest Self: Embracing the Woman You Are Meant to Be, was released in 2008 by Sorin Books.
©2009 Janice Lynne Lundy
How do you keep your mind fit?
What is your morning routine?
How can you improve it?
Please join The Bold Life for free and receive my free ebook, How to Be Bold. Please share this post with a Tweet and a Like.
TAKE YOUR FEAR AND SHOVE IT!
This course will show you how to face and
erase fear in any difficult situation you face.
Go beyond doubt, excuses and worries Positively anticpate your future
Find meaning, happiness and success
Click

here

to learn more!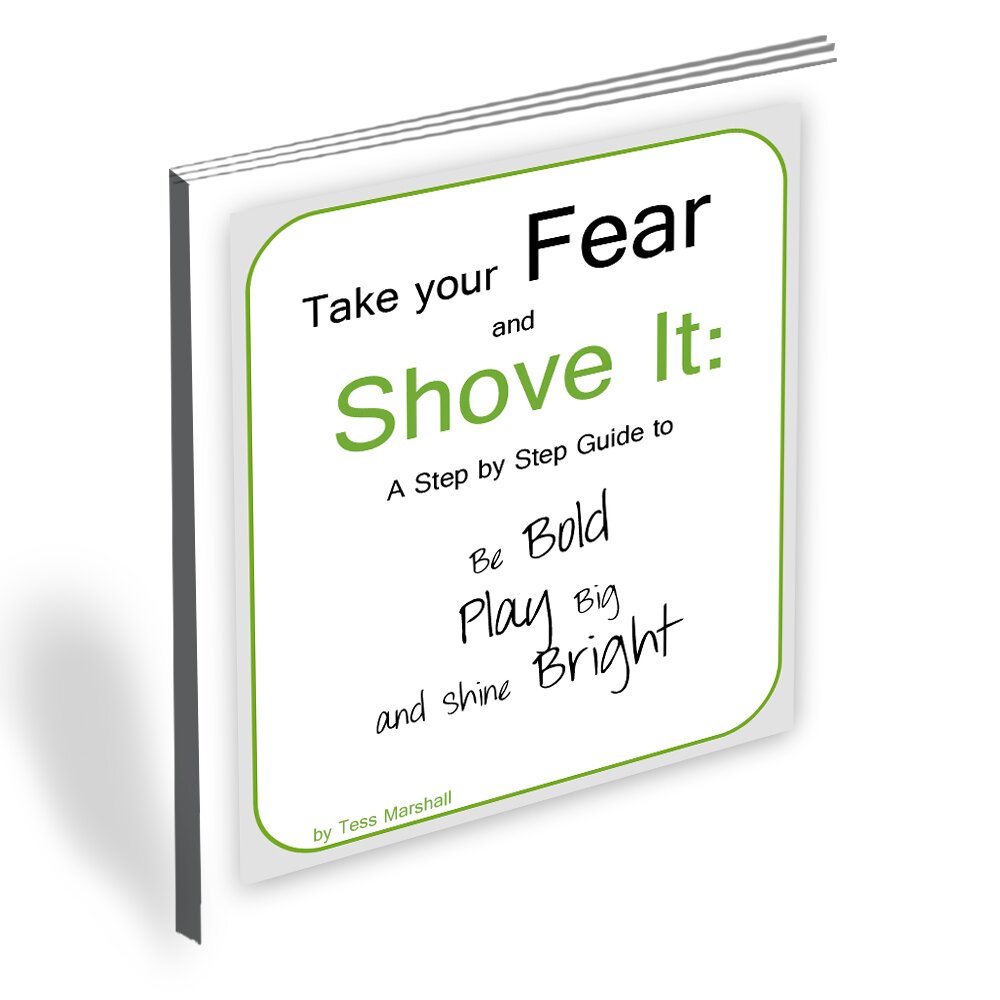 Related Posts