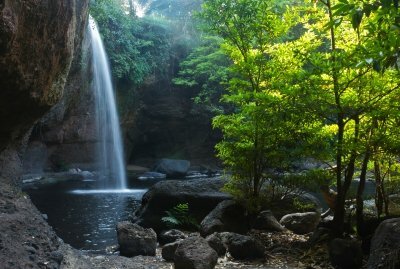 This is a guest post from Bobbi Emel of The Bounce Blog
Many years ago, my partner, Ruth, and I sat in an exam room with her oncologist, Dr. Patel. Ruth was describing her doubts and anxiety about the side effects of the chemotherapy she was taking for her metastatic cancer. Was she doing the right thing by taking the chemo?
Dr. Patel, seated below her on a short, rolling stool, listened carefully, his hands folded in his lap, his eyes never leaving Ruth's. Finally, he tilted his head slightly to the side and said something we never forgot.
"Ruth, don't resist."
He continued, "Don't resist the chemotherapy, allow it to enter your body and let the healing drops do their work. Resisting will just get in the way of the healing."
Ruth and I looked at each other. Don't resist? We had been told by others that we needed to "fight" her cancer and "attack" the tumors. And now we were being told to not resist it or the treatment?
Incredibly, it made sense. And changed both of our lives. We saw how we had tied ourselves in knots resisting her cancer diagnosis, wondering why she had it, and fretting ourselves raw about both the cancer and what the future held.
We let it all go. We decided to go with the journey that cancer had set us on rather than against it.
I watched as Ruth, who had struggled with severe anxiety throughout her life, suddenly realized that she didn't have to struggle with it anymore. She was still anxious on occasion, but she became much bolder in her life, trying on new experiences that would have previously frightened her and loving every minute of them.
Although not an anxious person by nature, Ruth's illness had my emotional thermostat ratcheted up a few notches. When I began to practice not resisting her cancer and the path we were on, I began to notice something important: Everything really was small stuff.
The everyday frustrations that I tried so hard to control so I could feel better were just not worth the energy I was putting into resisting them.
Ruth and I, ensconced in her journey with metastatic breast cancer, were freer and lived more boldly than we ever had in our lives.
How do you live a bold and free life, able to bounce back from minor to major disasters?
1. Notice what you resist.
It could be something small like being stuck in traffic. Are your hands gripped tight around the steering wheel? Are you cursing and muttering under your breath about your predicament?
If so, you are fighting something that just is and that you have no control over.
Perhaps it's something big, like losing your job. Are you cursing and muttering out loud, ruminating about why this has happened to you? Are you holding on to anger about being let go? It's taking up a lot of energy, isn't it?
2. Don't resist.
Non-resistance is a practice so realize that it's an ongoing matter of remembering to let go rather than hang on. It's going with the current of the river rather than trying to walk against it.
You're in traffic, you're late, and you're frustrated. Take a deep breath. Release the death grip you have on the steering wheel. Remember that you have been late before and lightning hasn't struck.
Let go of fighting to change circumstances you can't control.
You've lost your job and you're angry. It's okay to allow yourself a time to grieve your loss. But the anger and frustration you feel are just like trying to walk upstream against a raging river – you're not making any headway and you are expending a lot of energy fighting to stay in your same place.
Don't resist. Let yourself be carried with the current. It's very possible that new opportunities lay just around the bend in front of you. But if you struggle to stay where you are, you won't see them.
3. Notice the difference.
Once you have stopped fighting and resisting, take a look around. How does your body feel? How do other frustrations in your life appear now? Do they seem smaller?
What does the thing you were fighting look like now? Has your perspective changed?
4. Give thanks.
Feel and express gratitude for the freedom of non-resistance. Write a note in your journal about the change within you and your thankfulness for it. Tell a friend or family member. Whisper "thank you" to your higher being.
The prognosis for Ruth's life was nine to eighteen months post-diagnosis. She lived four rich, meaningful years with cancer spread throughout her body, each day a measure of grace. And it was triggered by two simple words.

Don't resist.
Bio: Psychotherapist Bobbi Emel specializes in helping people face life's significant challenges and regain their resiliency. In addition to seeing clients in her private practice, Bobbi is a well-regarded speaker and writer. You can find her blog at The Bounce Blog, Twitter or Facebook.
Please join The Bold Life for free and receive my free ebook, How to Be Bold. Please share this post with a Tweet and a Like.
TAKE YOUR FEAR AND SHOVE IT!
This course will show you how to face and
erase fear in any difficult situation you face.
Go beyond doubt, excuses and worries Positively anticpate your future
Find meaning, happiness and success
Click

here

to learn more!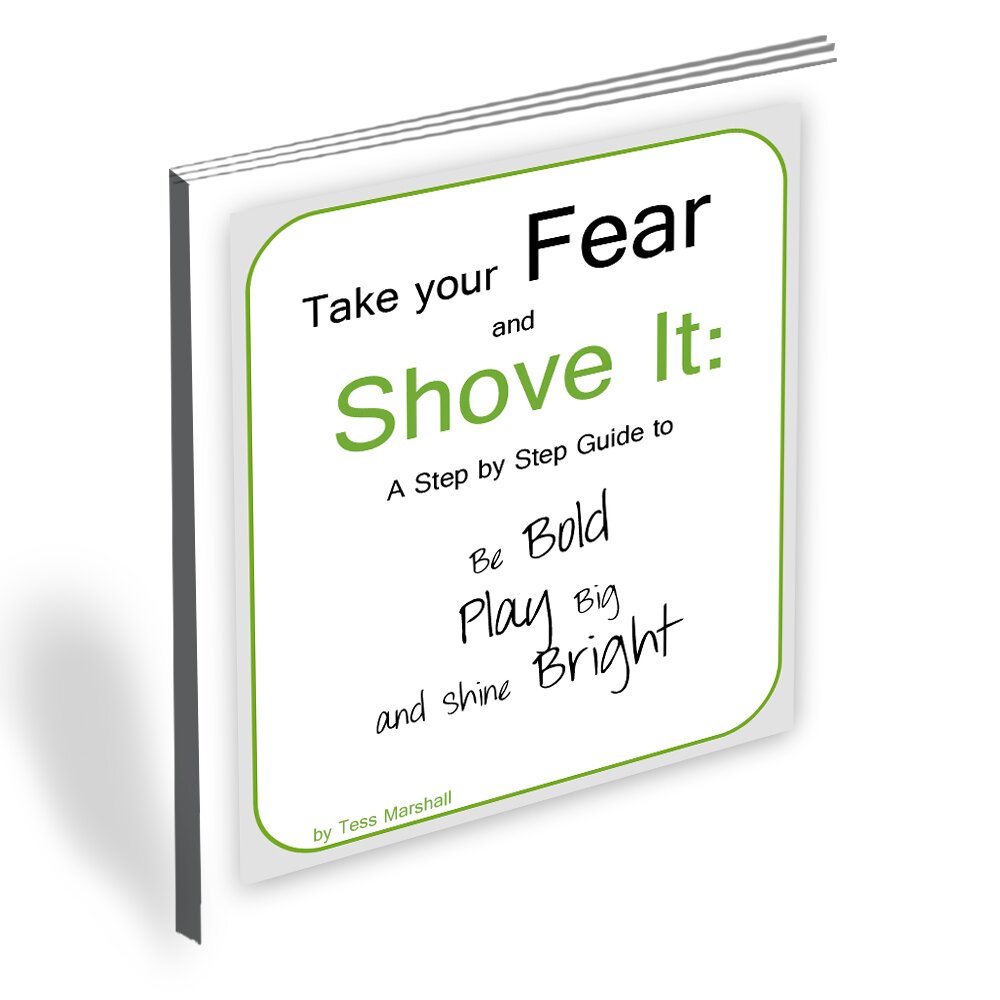 Related Posts