I'm excited to introduce you to my oldest, blogging buddy,Christopher Foster from The Happy Seeker. He has a secret he wants to share, 'how to look and feel younger as you age!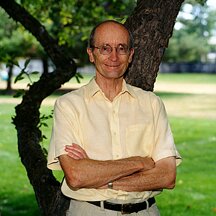 The Bold Life:
It was your 79th birthday last week. How did you celebrate?
Christopher:
My wife, JoAnn and I are very good and well behaved but we do enjoy a little bubbly on a special occasion.
We cracked a small bottle of champagne and made a little toast. JoAnn calls me papa bear and I called her mama bear, so on my birthday the toast was to papa bear!
JoAnn will be 80 in July, though I'm not supposed to remind her of that, and I'm 79, as you've said, so we didn't make it an all-night party. Mind you, when Prince William and Kate got married a few weeks back we did make it an all-night party. So we can get boisterous when we want to.
The other thing that happened was I got a massage. It was absolutely wonderful. Getting my course ready had been a ton of work and I just lay on the massage table and surrendered to bliss.
The Bold Life:
It sounds to me like you and JoAnn know how to enjoy life! I hope she doesn't know you've told the world how old she is!

The Bold Life:
I love that you call yourself, 'Worlds oldest, newest blogger.' How did you get that name and why did you begin your blog, 'The Happy Seeker?'
Christopher:
Steven Aitchison, of 'Change Your Thoughts,' blog, called me that. Thanks, I think it's kind of cool too, though whether it's really accurate, mind you, I don't know. There might be a blogger in Siberia or Paris or Timbuktu who's 102, wouldn't surprise me a bit.
I started my blog in May 2009 — 2 years ago today would you believe? — because I love writing but wanted a change from writing books.
I love writing books — the last, an animal fable called The Raven Who Spoke with God, was published in 11 languages — but it takes a lot of time.

What really appealed to me about blogging, when I began to look into it, is how quick and immediate it all is. You write a post one morning, press a button, and off it goes. Bingo, the whole world can read it right away if it wants to.
The Bold Life:

Even if there is someone older, there is nobody like you! You inspire me and when I grow up I want to be like you!
A birthday for you and one for your blog too? Please pass the bubbly. We need to celebrate that as well. Many younger bloggers give up before 6 months!
The Bold Life:
Can you give us a short summary of your new e-course: How to Look (and feel) 10 Years Younger in 4 Weeks: The true promise and potential of aging? Benefits
Christopher:
The course consists of eight steps, or modules and a workbook, all of which a person can download immediately after purchase, on my blog.
I seek to show how aging is not something to be feared, but is rightly a door to new meaning and happiness regardless of our age.

An opportunity, above all, to connect more deeply with the timeless peace and freedom that already exists at the core of our being.
But it is a remarkable thing to realize more and more fully that only our body ages — the unconquerable spirit who we truly are does not age at all.
The Bold Life:
This is a wonderful message, we desperately need to hear. If we can all learn to be as happy and wise as you…your e-course is priceless!
The Bold Life:
I love how you call the gym, 'The Strength Room.' That's a new perspective for me and I needed one! I find it amazing that you go to the gym, 3 times a week, to do strength work. When did you begin a consistent exercise program?
Christopher:
I started going to a gym nearly 10 years ago when we lived in Loveland. It was a lifesaver, pure and simple. I was in a difficult place in some ways at the time.

I find that lifting weights – resistance training — not only helps me physically, it also helps me feel stronger and more confident as a person. I also love the feeling of shared purpose and commitment that you find in a gym.
The gym that I go to now, 24 hour Fitness, is huge. A palace compared to my gym in Loveland. It took a little adjustment to get used to it, but I'm enjoying it very much now.

I have a pretty simple routine in the afternoon. I go for walk, I go to the gym, and then I go to the coffee shop. What more do you need?
The Bold Life:
You're a minimalist as well! Seriously, we don't need much to be happy. However, we can make ourselves miserable over the aging thing, especially when we live in a culture that worships the young.
The Bold Life:
What keeps you young?

Christopher:
Rubbing up (speaking metaphorically of course) against genuine, courageous, fun-loving people like you.

There's something else I've noticed too. I love to laugh. This is significant, because for a long time in my life I was very serious.

I was very concerned about being true to my ideas about truth, for example, and doing the right thing. You can ask anyone. They'll tell you.
In fact, I should have added this as a potential benefit of aging — the opportunity, for example, to laugh heartily when you see a politician on TV who you think is a jerk, rather than getting angry.

Laughing at them is much better medicine, I find. I'm almost ready to forgive them and make allowances for them.
I really can't say enough good things about laughing. It's great fun, and I really believe it is also very medicinal.

I do it more and more, and the more I laugh the more laughs seem to want to come out and join the fun. I love to laugh, I also love to be with people who laugh and want to have fun.
The Bold Life:
I love to laugh, I also love to be with people who laugh and want to have fun. Maybe we should Skype and laugh, sometime?

The Bold Life:
What advice do you have for men and women that invest in plastic surgery?
Christopher:
I've never really thought about this Tess. Gosh. I wonder if plastic surgery would help me a bit?

Luckily, I think JoAnn likes me just as I am. I mean, why spoil a good thing?
The Bold Life:
That shows me that you don't judge others. Amazing! Yes, why spoil a good thing. LOL
The Bold Life:
If I stopped by for a visit, what books would I find on your coffee table?
Promise you'll give me a bit of notice so that either me or JoAnn can tidy it up a bit before you come, okay?

Actually, there's a lovely book sitting on the table at the moment. My son Durwin sent me, for my birthday.

It's called,The Spirituality of Grandparenting. It's perfect for a long-distance grandpa like me, with 3 grandchildren living in Vancouver, BC.

The Bold Life:
I've not heard of that book and it sounds like one I would like. Grandchildren are the best!
The Bold Life:
I know you would like to travel more, where is the first place you want to go and why?
Christopher:
Now you're really ringing my chimes. JoAnn and I haven't really had a holiday for three years. I love the ocean, and it's a long way away from Colorado.

I would love for us to have a holiday in Hawaii, maybe even this Christmas if we can manage it.

Can you imagine? Feeling the sand under my feet, swimming in the sea again…
The Bold Life:
It does sound wonderful! How about hubs and I come along? We can share a condo, talk and laugh!
The Bold Life:
Can you share one quote from your e-course and tell us what it means to you?

Christopher:
"Aging isn't an enemy. And it doesn't need to be a drag. It's a privilege, rightly.

An opportunity, paradoxically, to connect more deeply with the timeless truth of our own being and experience greater meaning and happiness — not less — as our physical body inevitably loses ground."
I have to tell you a little story. Some years ago — everything was quite normal, and I was quite happy, or so I thought — despair suddenly knocked at my door.

It came at me completely out of the blue and lasted nearly a year. I lost a lot of weight, and my energy quickly disappeared too.

It was a terrible time. It was so bad that I didn't think I would survive.
The strange thing is that a great blessing came out of that terrifying experience.

It must have been some sort of a spiritual crisis (even though the doctors called it a depression) because one day, when I thought all was lost, I became aware of the most beautiful stillness.

I realized it was my own stillness — the stillness of my own being — and it had found me at last.
My life changed on a dime. I got well again, but more than that, I realized that I didn't need to look for happiness or peace or truth any longer.

It was already in me. It was who I truly was. Since that time, I've learned that you can always go deeper into this peace that abides at the core of every one of us.

This is why I am in love with aging. It gives us a chance to redeem our lives and become more conscious of the wholeness that is already present in our own being.
The Bold Life:
I never thought about being able to redeem our lives through aging. That's deep. You're always a step ahead of me, Christopher!
The Bold Life:
What age groups will benefit the most from your new
e-course?
Christopher:
We are all aging, of course. So I'm hoping it will appeal to a wide age group. But realistically, I'd say it is for the over 40-50 crowd. That seems to be when most people begin to "feel their age" as they say, and think a bit about what is to come in their life.
Christopher Foster is an author, blogger, and spiritual coach living in Denver. Check out his blog, The Happy Seeker.
Check out his "happy aging" course "The True Promise and Potential of Aging." Follow Chris on Facebook and Twitter.
I've read his amazing and wonderful e-course, I'm in the process of doing the workbook.
Comments are closed so you have time to check out Christopher's blog and e-course.
Please join The Bold Life for free and receive my free ebook, How to Be Bold. Please share this post with a Tweet and a Like.
TAKE YOUR FEAR AND SHOVE IT!
This course will show you how to face and
erase fear in any difficult situation you face.
Go beyond doubt, excuses and worries Positively anticpate your future
Find meaning, happiness and success
Click

here

to learn more!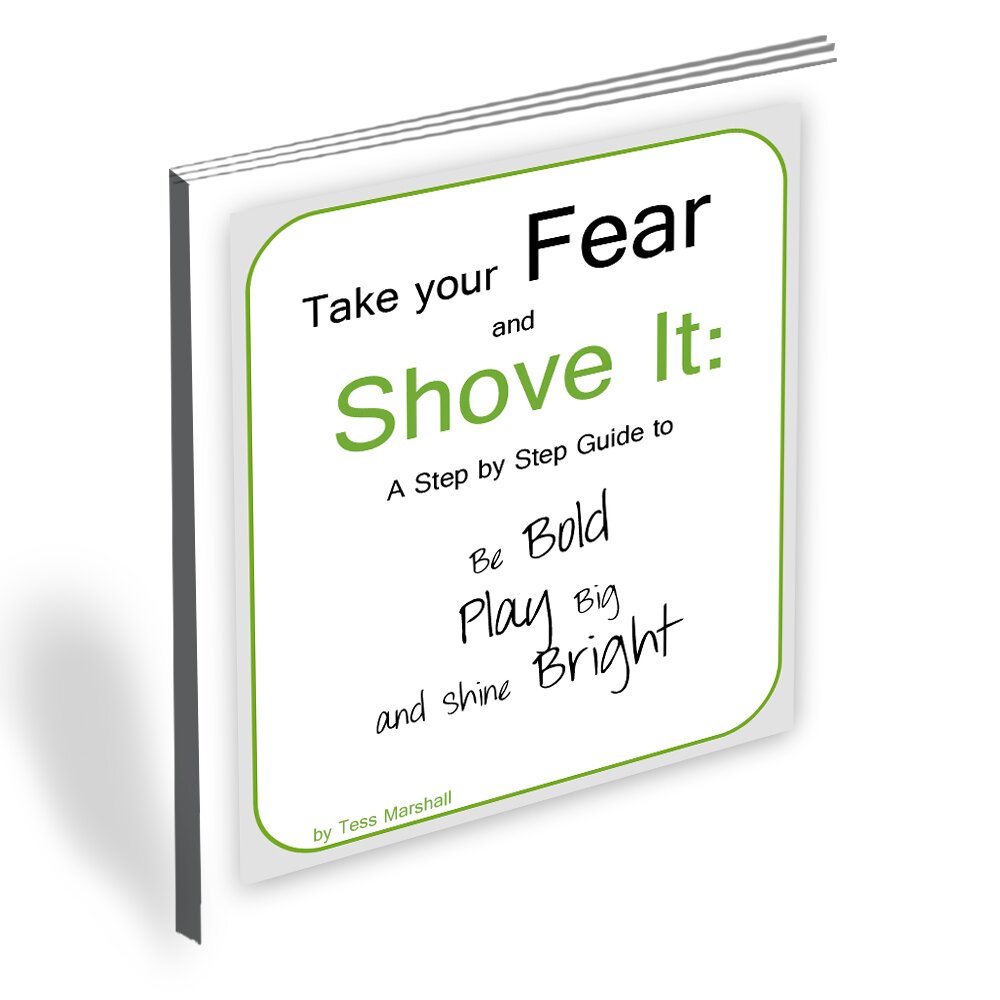 Related Posts