photo credit: mattbuck4950
Traveling By Train: Lessons on Going with Life's Flow
By: Dani from Positively Present
I am walking down the aisle and the train (and my body) is swaying back and forth with every step I take. If you have ever walked on a train before, you know what I am feeling. I am unsteady. I am wobbling and imagining that at any moment I will be lying face-first in a complete stranger's lap. Occasionally I grip the side of a seat or a passing headrest, but for the most part, I'm on my own – on my own unstable feet. Of course, I'm turning this experience into a metaphor in my mind even as I'm walking. I'm moving forward – I have no choice if I want to make it to the dining car – but I'm struggling. And isn't that just the way sometimes? Sometimes we find ourselves heading in a direction in which we need to be traveling, but we're struggling to get there on our own two feet. Sometimes we find ourselves wobbling from side to side, not entirely certain that we'll be able to remain standing.
As I was walking and thinking I began to pay attention to what I was doing. I began to think about how, if I tried to resist the falling motion causing me to lean to one side or the other, it seemed like I overcompensated and almost always felt that I was going to fall the opposite way. When I made jerky, quick movements, I found myself wobbling more and rarely was I able to stay in my pathetic attempt at a straight line. However, I also noticed that when I tried to center myself, to really focus on what I was doing with a peaceful mind, it was much easier to move forward. When I focused on the walking, on the act I was doing, instead of the possibility that I would trip or fall, I was able to make more progress more quickly. At times I even found that I need to lean slightly into the direction I felt like I was falling in order to right myself. I found that, more often than not, as I walked down the aisle I found that I would need to go with the flow instead of against the flow, even if that flow seemed like it would land me right in the lap of a fellow passenger.
And so it was that I came to the realization that this all could be applied to my life. I could see just how similar this walk down the train aisle was to various points in my life that I have struggled. I've found that the more I resist pain – the less that I just go with the flow of what's happening to me – the more stressed and the more unstable I become. Likewise, I find that when I focus on what I'm doing and what I want to get down instead of the obstacles in my path, I am much more likely to succeed. In the past it's been hard for me to go with the flow. In the past it's been hard for me to focus on what needs to be done (instead of what's hard to do). But every day I find that I'm learning to move more with the movement of my life. As it's gliding beneath me, I try to stay in tune with it. I try to focus on it. And, most importantly, I try not to resist it.
Needless to say, I made it to the dining car without any major mishaps. But on the way back found myself faced with an even bigger challenge. Now I would have to walk back to my seat with no free hands to grab onto a seat or wall if needed. I would be required to rely only on my feet and the ability of my body to move with the train coasting along beneath me. It would most certainly be a greater challenge for me, this walk back to my seat. I scooped up my snacks and took a deep breath. One foot in front of the other I made my way back toward my seat, moving with the train, ebbing and flowing with the cars beneath me. I cannot say it was a perfect walk back to my seat (there was one close call in particular, before I managed to right myself, in which I felt for certain I would be torn between falling face-first to the middle of the aisle or taking a quick and unexpected seat on the knee of an unsuspecting businessman!), but it was successful. By going with the flow, by focusing on walking and not on falling, I made it back to my seat and I understood then that, really, the most important thing we can do to make our lives happier is to just go with the flow.
Dani is a twenty-something who, after years of living under a dark cloud of woe-is-me, has decided this will be the year she learns to live positively in the present moment. Through the creation of her blog, Positively Present (along with some pretty awesome therapy and the help from family and friends), Dani, a self-proclaimed former Eeyore, is working to spend more time living in the present and making her life more positively aware. Dani's blog embraces the idea of "living happily ever after now" by focusing on all things positive— quotes, books, stories, songs, situations, people, blogs, websites, ideas, images, notions, emotions. Dani is also the creator and author of Hope Springs Internal, a blog focusing on the positive representations of women in the media. You also find Dani on Twitter @positivepresent.
Please join The Bold Life for free and receive my free guide, Peace, Love, and Connection. Please share this post with a Tweet and a Like.
Related Posts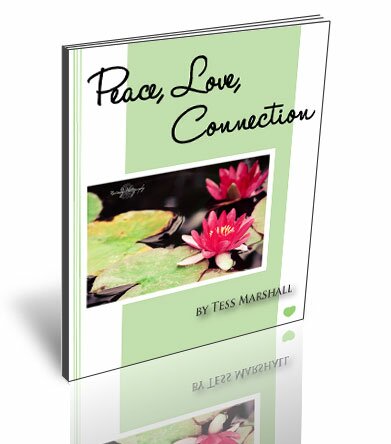 Sign Up & Receive Instant Access to
Your FREE Gift:
Peace, Love, & Connection

Learn how to successfully cultivate these three qualities in your life.
The flow of inspirational gems will spark tenderness and joy within your mind, heart, and soul.
You'll also receive fantastic tips, discounts, blog posts, give-always & more!