As 2009 comes to an end it's important to review your year and give yourself credit for how you have grown. Acknowledge the changes you've made and the obstacles you have overcome. Become grateful for your challenges, lessons, insights and wisdom.
It may be helpful to use your journal or calendar to jog your memory about what occurred.
The following categories and questions will help you get started:
Personal Growth
What events happened in the last year that have helped me grow as a person?
Am I more loving, responsible, helpful or bold?
Have I overcome obstacles and fears?
Have I set boundaries?
Have I learned to let go and lighten up in any areas?
Health-Emotional, Physical, Spiritual

Have I changed my diet and exercise habits?
How have I learned to reduce or eliminate stress?
How have I grown emotionally?
Did I hire a coach, see a therapist or keep a journal?
Do I listen to my heart and intuition more?
Have I grown spiritually?Did I schedule time for silence, meditation and prayer? Have I gone on any retreats?
Finances
Have I changed my spending habits?
Did I save more and spend less?
Did I eliminate any debt?
How have I protected myself financially?
Did I take a class, join a support group, meet with a financial planner?
Relationships
Have I improved as a spouse, parent or friend?
Have I forgiven myself and others.
Have I shown appreciation?
Have I created boundaries?
Have I offered time and help?
Have I been involved in quality relationships?
Work/Career
Did I improve my work life?
Did I change jobs or increase my income?
Am I at peace with my co-workers?
Did I accomplish my goals?
Have I reduced workplace stress?
Contribution/Giving
Did I donate my time, money and talents?
Have I helped improve the quality of anybody's life?
In what ways have I been generous?
Was I involved in a special cause?
Passion and Interests
Have I taken action to pursue my passion?
Do I make time for hobbies?
Did I take a class or connect with someone who can help?
Physical Environment

Is my home, car, and office in order?
Did I give away what I don't need?
Did I make any repairs or improvements?
Has there been a lot of laughter in my home and office?
Gratitude
What happened in 2009 that you are most grateful for?
Did I make new friends or find a life partner?
Has someone helped me in a significant way?
Are you healthy?
Have my family bonds grown stronger?
Do something to celebrate your growth and progress. Go to dinner, purchase something special or symbolic or spend a day doing what you love. Honor yourself for the person you've become.
Was there something significant that happened in 2009 you would like to share with us?
Please join The Bold Life for free and receive my free guide, Peace, Love, and Connection. Please share this post with a Tweet and a Like.
Related Posts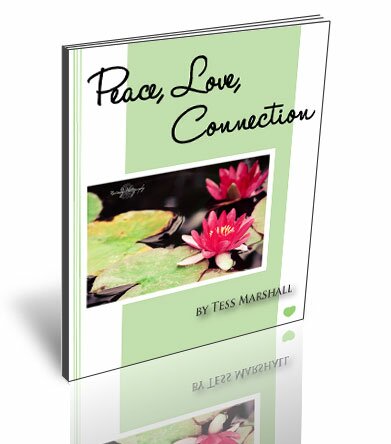 Sign Up & Receive Instant Access to
Your FREE Gift:
Peace, Love, & Connection

Learn how to successfully cultivate these three qualities in your life.
The flow of inspirational gems will spark tenderness and joy within your mind, heart, and soul.
You'll also receive fantastic tips, discounts, blog posts, give-always & more!