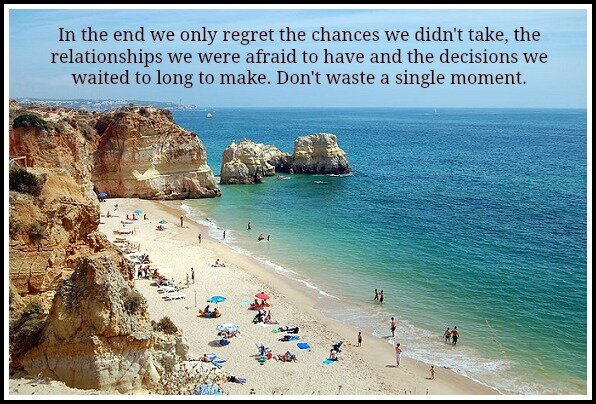 Last week, as I sat at a red light, I witnessed a motorcycle accident. On Wednesday afternoon, at 5:07 pm, a 23-year-old male hit a pick-up truck and forever changed his life.
He lost his leg and a whole lot of blood. He wasn't wearing a helmet.
Immediately, help poured out from the coffee shop across the street. As I drove past the scene, I called the prayer line, Silent Unity.
The number is listed under favorites in my cell phone. I believe I was there, in that spot, for that reason. Silent Unity is a prayer ministry. The staff will pray 24/7 for 30 days per your request.
I asked for Divine Order. If that were my child, lying on the pavement as traffic buzzed by, I would want someone to do the same. I believe in the power of prayer.
Two days later, I discovered his injuries were no longer life-threatening. I've been thinking about the meaning of life a lot lately.
It's time for us to come together, seize the moment let go of what we're not and become who we really are.
Let's examine how we can experience life fully.
1. Live for today.
When you arise in the morning think of what a privilege it is to be alive, to think, to enjoy and to love. ~ Marcus Aurelius
Don't procrastinate. Don't wait for someday. Go after your dream. Give it all you've got, even if it's only an hour a day. Use the talents you were given to serve others. Have a mad love affair with life. Begin now.
2. Let your family and friends know that you care.
The bitterest tears shed over graves are for words left unsaid and for deeds left undone. ~ Harriet Beecher Stowe
The quality of your life depends on the quality of your relationships. Create good times. Give away the love you want to receive. Forgive often. Express gratitude and appreciation. It's all about love; everything else is secondary.
3. Invent.
You are one thing only. You are a Divine Being. An all-powerful Creator. You are a Deity in jeans and a t-shirt. Within you dwells the infinite wisdom of the ages and the sacred creative force of All that is, will be and ever was. ~ Anthon St. Maarten
You are an all-powerful creator. You are an inventor. Don't be afraid to try. Write. Paint. Dance. Sing. Be original. Add value. Put it out there. Celebrate.
4. Prioritize.
Begin doing what you want to do now. We have only this moment, sparkling like a star in our hand, and melting like a snowflake. ~ Marie Beyn Lyons Ray
Make a to-do list. Do your most important tasks first. Don't put things off because they're difficult. Avoid distractions. The rest of your day will flow. You'll sleep at night.
5. Simplify.
Sometimes our stop-doing list needs to be bigger than our to-do list. ~ Patti Digh
Say "Yes" to what you want. Let go of what no longer serves you. Live with less. Replace bad habits with good ones. Get help for an addiction. Get out of your own way. Be at peace.
6. Be a go-giver.
There is no exercise better for the heart than reaching down and lifting people up. ~ John Holmes
Author Bob Berg advises us to focus on contribution and adding value to the lives of others. What you give will return to you tenfold. If you want help, be helpful. If you want love, be a loving person. Give what you want to receive.
7. Be courageous.
There is no greater agony than bearing an untold story inside you. ~ Maya Angelou
Replace fear with action. Focus on what needs to get done and do it. Find an accountability partner. Be inspired by others who are doing great things. Do what you have to do. Say what you need to say. Live without regrets. You only have today. Use it wisely.
Please help me share the love on Facebook and Twitter.
Leave your thoughts below.