Guest post from Alden Tan.
I got a very scary story to tell you.
I had an extremely fearful experience right in my bedroom the other day.
You see, I was in my room just watching some TV and having my dinner.
Suddenly out of nowhere, my right thumb had a weird, stiff sensation. It was lightning-quick, only for a few seconds.
For the rest of the night, I could not bend my thumb at all.
I immediately freaked out on the spot.
Why did I have this immense fear over a tiny thing.
Because the inability to move my thumb reminded me immediately of my dad, who died of ALS, or Lou Gehrig's disease.
ALS is a fatal disease which destroys one's neural transmitters. Basically, your body starts to disintegrate slowly because of the brains inability to send signals to the body.
Mysterious and incurable, no one has ever found out what causes ALS.
That night I feared I had ALS.
I certainly overreacted. I remember the terrifying grip of fear and how it grasped hold of me on the spot. My mind went wild with crazy ideas about how I was going to die in the next few years, slowly and painfully.
I felt my emotions implode, the shrapnel bouncing in and about.
I prayed to the universe or whoever was out there for help, promising that if all was okay, the next day, I'd lead life to the fullest and be thankful for whatever I have.
The next day my right thumb was back to normal, bending in all its glory.
Apparently I gripped my huge cup too tight for too long, causing it to stiffen up for a bit.
I felt kind of stupid thinking of my own death the night before, along with the "thumb exercises" I tried to do.
It was just a huge overreaction… with good cause.
Fear is one crazy emotion that when switched on, can totally change the course of your life. Fear is all around us, and anything we see can trigger that scary feeling within…
… meaning fear, in that sense, also exists within us, waiting to emerge.
Since my "prayers" have been answered, I thought a lot about the aspects of fear and how it affects our lives.
4 Mindshifts on fear you need to have
1) Fear is not the overreaction. 
You are.
That frightful feeling of anxiety that makes you feel all anxious inside isn't due to fear.
Fear is a very natural emotion that keeps you alert. It gives you the senses to be normal and not take unnecessary risks like jumping off a building.
It is your battle with fear that creates a conflict inside of you, hence giving you those uneasy feelings.
Once you recognize this, be wary of how your thoughts may go awry when you try to fight fear. It's simply in your head. So don't over think things like I did or your may end up creating wild scenarios which don't exist.
2) Control is an illusion
Most people create fear in themselves when they allow uncertainty to take over.
It is when we ask, "What if?", "Why?" or "What is it?" that causes us to be fearful and lose control. We can't predict the future.
But guess what? Control is pretty much an illusion.
Even if you are prepared and confident, can you honestly say you have a firm grip on life and that everything is going to go your way?
Life is a mystery. It's unpredictable. You can't stop undesirable things from happening.
Just live life, and go with the flow. Let go of control.
3) Embrace uncertainty
The future is uncertain, so control is an illusion.
We can never have a perfect rein over things.
Instead of cowering from uncertainty, embrace it.
Please share your thoughts below!
Alden Tan is a blogger who quite his job last year to pursue his dream of becoming a writer. He crafts his stories through his experiences as a break dancer and a bouncer at a club. He does it all with style by not caring about what others think.
Photo: Stuart Miles
Please join The Bold Life for free and receive my free ebook, How to Be Bold. Please share this post with a Tweet and a Like.
TAKE YOUR FEAR AND SHOVE IT!
This course will show you how to face and
erase fear in any difficult situation you face.
Go beyond doubt, excuses and worries Positively anticpate your future
Find meaning, happiness and success
Click

here

to learn more!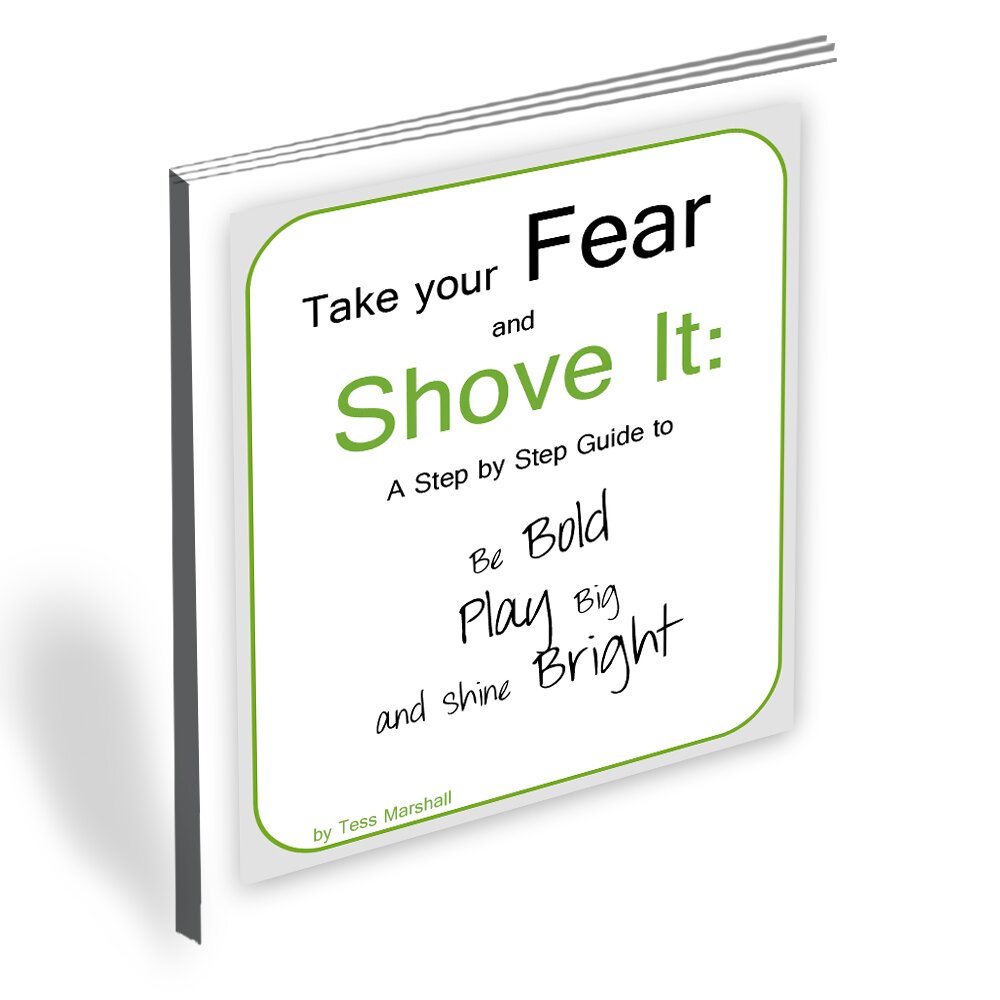 Related Posts
No related posts.