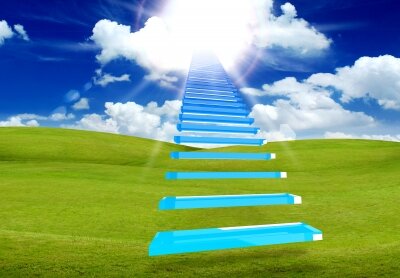 Are you bold enough to begin, to ask for help, and to live life on your terms? Susan Ortbals of Fitskitz is a new blogger. She emailed me and asked for help, advice, a bit of mentoring. Please check out her new blog and introduce yourself. I love it!
The following is my message to anyone that wants to follow their dreams. It may seem simple. Don't let it fool you. Simple is not easy!
Life is complicated. It's tempting to become overwhelmed and lose focus.
It's tempting to give up.
Instead allow joy to flow into what you are doing.
Make the present your focal point. Befriend the now and
magic happens, others are helpful, life works.
That one decision will change your whole reality.
Grab life. Just begin.
Go after your dreams in an adventurous and fun way.

Invite, don't force.

Flow, don't block.

Stand out. Don't compare or imitate.
Tap into your imagination.
Name and claim your wildest ideas and greatest desires.
Tap into motivation. Start small and gather momentum.
Allow your passion to trump your fear.
Indulge in the best thoughts, the best words, and the best actions.
Make your business and life delicious. Meaningful.
Begin today. Take a first step. Take another.
Bring passion along for the ride.
Put out your best effort and work hard.

Be radically uncommon.
Original. Authentic.
Grow. Invest in education.
Learn more. Set the bar a bit higher.
Invite the lesson.
Acknowledge the good.
Find support. Receive help.
Connect.
Breathe.
Let go. Be bold. Unfold.
Shine Bright.
Give Back.
Grab life. Fall in love with it all.
Image Pixtawan
Take it in. Give yourself a break. Comments are closed today.