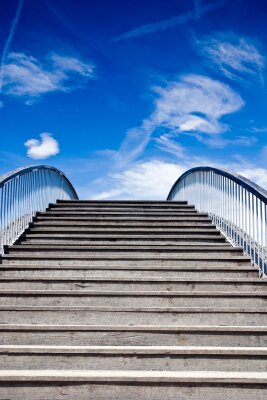 Not to dream more boldly may turn out to be, in view of present realities, simply irresponsible. ~ George Leonard
Bold people think differently, speak differently, and do things differently. Think about Steve Jobs, Walt Disney, and Henry David Thoreau. They lived in an unimaginable realm.
And Nelson Mandela, he not only survived, he made up his mind to thrive. In 1963 he was sentenced to a life time in prison for sabotage and other charges. After being imprisoned for 27 years he went on to become President of South Africa.
Read on for tips on how to live a bold life.
Bold people spend time with people who contribute to their sense of well-being. Let the toxic relationships go. Every one of them. Stop holding yourself back!
Fill up your time and space with people who want to support you, those who can give you what you need. Then return the favor.
To change your life: Start immediately; do it flamboyantly; no exceptions. ~ William James
Bold people keep on giving.
Put down your score card. Drop your expectations. Be generous anyway. Give without wanting something in return.
Help others succeed. Just when you feel like pulling back do the opposite. Give more. You'll never regret it.
Every day, you are signaled and summoned to embark on a journey beyond the boundaries of all you have ever know. You need only relinquish your fears, open your heart and begin. ~ Bob Savino
Bold people drop their need for approval.
Focus on your actions rather than the reactions others have towards you. Life is too short to please everyone. So what if someone doesn't like you. So what if someone says, "No." So want if you get rejected. Next…
Live your beliefs and you can turn the world around. ~ Henry David Thoreau
Bold people make things happen.
For the next five days do something that you've never done before, something you feel is impossible.
Make the dreaded phone call. Ask for what you need. Go after what you want. Change a habit. Attend AA. Create something new. Tell someone that you love them. Make someone laugh.

My goal is to say or do at least one outrageous thing every week.~ Maggie Kuhn
Bold people expect good things to happen.

Condition your mind to be a bold and positive. Jump to amazing conclusions. We are programmed by the media to expect the worst.
Do the opposite.What if everything works out great? What if I get the job? What if I get another chance. Learn to expect the best. Keep the big picture in mind. That's what counts.
I do wish to run, to seize this greatest time in all the history of man to be alive, to stuff my senses with it, to eye it, touch it, listen to it, smell it, taste it, and hope that others will run with me, pursuing and pursued by ideas. ~ Ray Bradbury
Bold people love to talk.

Get over your fear of new people. This week connect with three strangers in person, everyday. In your favorite coffee shop, the grocery store or the gas station, say hello, smile, begin with small talk.
Soon you'll get good at it. People are lonely and isolated. Be outrageous, daring, and loving.
We are all in the gutter, but some of us are looking up at the stars.
Bold people have a clear vision of the future.
Expect to succeed. Replace doubt and fear with hard work and a clear outcome. Don't be afraid of detours.
Stuff happens and you might have to change your direction. It's all part of the journey. Be flexible and remain open.
We have to challenge the status quo to allow for a better future. ~ Samuel Mockbee
Bold people learn from others.

Find a mentor. Hire a coach. Watch people who are good at what they do. Attend conferences, webinars, or teleseminars. Learn, learn, learn.
Reflect on courageous people, their stories and quotes. Allow them to inspire you. Bold people think, speak, and do things differently.
One thing I've learned. Never set limits on yourself, not in the race, not in life.You may not win every battle, you may not win every race, but there is glory to be found in any worthwhile human endeavor. ~ Hobart Brown
Bold people celebrate success.


Reflect over your past year and make a list of your successes, big and small. Be encouraged by your list. Condition your mind to be brave. Think brave thoughts and take bold action. Reward yourself.
Keep moving forward with your plan to make a difference and do great things.
To cheat oneself out of love is the most terrible deception. It is an eternal loss for which there is no reparation. Either in time or in eternity. ~ Soren Kierkegaard.
Bold people come from a place of love and connection.

When they don't they correct themselves and start again.
News!
My good friend Anastasiya Goers from Balance In Me has a wonderful guide that will help you grow forward into the new year. It's the perfect time to reflect on how you can make your life better.
I've personally read her it and can say that she's done a fantastic job. It's beautifully designed and filled with the most recent information on how to live a balanced life. I am an affiliate of hers. Check it out below.
What else do bold and brave people do? Please share in the comments below.