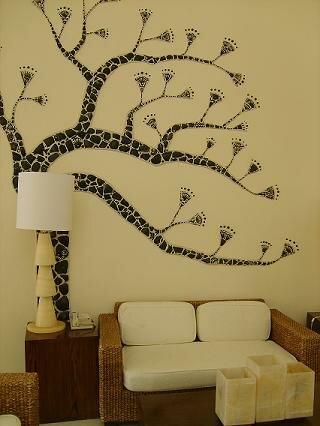 A guest post from Vlad Rapoport of Simpler Life Today.
At one time I worked for a big property management company. I clearly remember the anxiety creeping up inside me in the mornings as I made my way to the office.
The job involved dealing with people, which was great. Unfortunately, at the same time it meant getting inundated by loads of information coming at me from all directions.


I'm talking about a couple of phones, faxes, a cell phone and several email accounts… It was bad enough racing from one to another, but it was insane when they screamed for my attention all at once! I suppose the idea was to increase my productivity.
Ironically, the opposite result often occurred. Not only did it not make me more productive, but it often stressed me out to the point where I could not focus on anything. It made me feel sick. I was clearly a victim of information overload.

The noise overload


This overload, be it on the job, at home or elsewhere is responsible for contributing to our mental noise. It is present whenever we are within reach of the modern day communication technology.
The motto of "anything – anywhere – anytime" certainly has it's place. The key is moderation. And when this moderation is exceeded, it takes us away from our inner peace, it prevents us from focusing on our goals, focusing on what truly matters.
It keeps us disconnected from the big picture and even from one another.


We must find our center, our stillness, our clarity. But what happens when we are unable to disconnect from the noise? What to do, when we have to deal with our responsibilities and deadlines?
I was fortunate enough to come across a simple breathing meditation technique that I will share with you here. It helped me to overcome the noise and eventually led me on a journey of self discovery resulting in finding out what was truly important in my life.


Simple breathing technique
1. If your time is limited, you may want to set a gentle alarm letting yourself know when the time is up. Find a quiet, preferably dark area where you will not be disturbed for a duration of your session.
Assume a comfortable position sitting down on a chair, your back perpendicular to the floor, without leaning back. Place your feet firmly on the floor and rest your arms on your knees with the palms up or down.


2. With your eyes closed, take a couple of deep breaths to help you relax. Now, breath normally. Gently bring your attention to the air moving in and out of your nose. Feel the cool air entering your nostrils, rising up through the nose passages on the inhale.
Don't hold your breath. Feel the warm air moving down and out of your nose at exhale. You may keep your eyes focused at the point between your eyebrows if you like.


3. Continue keeping your attention on the breath. Never force your breathing but allow it to flow naturally in and out. Thoughts will rise in your mind. Gently acknowledge them and return your mind to the breath. Simply observe your breath, never forcing it.
The thoughts will come and go, but the breath will continue, calmly and peacefully. It may be helpful to mentally repeat "in" when breathing in and "out" as you breath out.


4. You may find that after a while, your breath will become slower and more shallow. This is natural and you should just let it happen. Allow yourself to let go of everything now, and to deeply merge with the breath.
Maintain this state as long as you wish. When the time is up, slowly get out of the state of meditation by taking a few deep breaths. Try to retain the calmness that you are experiencing. Bring this feeling with you back into your life.


Train your mind
The effectiveness of this method comes from training your mind to focus on just one thing – in this case, the breath. You may practice it as long as you'd like.
I would recommend starting for as little as five to ten minutes per day, and building your practice from there. Eventually, this meditation practice may be performed while sitting at your desk during a break, on the train or whenever you have some down time or need to center yourself.
This practice will also allow you to feel more peaceful and attuned to everything and everyone around you.


Vlad is a certified meditation instructor and spiritual counselor. He helps people to find their true purpose through a journey of self discovery and
encourages people to shed the nonessential. To determine what's truly important in life. Visit his blog at Simpler Life Today.

Leo Babauta, Katie Tallo, and Barrie Davenport, creators of the Habit Course are starting a new session on October 3rd. I've created two new habits using the course! Check it out.
What is your favorite technique for centering yourself?
Please join The Bold Life for free and receive my free guide, Peace, Love, and Connection. Please share this post with a Tweet and a Like.
Related Posts