photo credit: Wonderlane-  
"Before a brilliant person begins something great they must look foolish to the crowd."  
                                                                                                                                                                       - I Ching
Growing up who didn't secretly want to be in the "in" crowd at school? I did. The in crowd were the kids who were cute, got attention, stood out and at least looked like they were always having fun. What kid wouldn't want a part of that?
Many adults today contine to strive to be in some sort of "in" crowd, buying what  they can't afford with the hope of fitting in, looking good, and being loved.
Today the "in" crowd my ego desperately wants to be a part of  is the group of online guru's who make  millions of dollars online and swear I can do it too.
Daily they come after me with an overpriced e-book, series of CD's, some big secret or seminar they're sure I can't live without!
In fact if I just purchase it I can be just like them! And I'd better hurry because there are only so many available and I only have 24 hours to purchase the product or get in on the class.
Seller Beware! I don't scare well when it comes to my pocket book. I have to go within for my answers and may not get my guidance within your deadline!
Once I get still and go within for answers then I'm ready to decide weather a purchase is right for me.
Don't get me wrong I do attend workshops, conferences and retreats. I do purchase products online. Yet, I need to stay in my budget reguardless of what will be available tomorrow or the next day.
And just because I have the money doesn't mean I'm going to spend even if I want it. 
I've never met anyone who has gotten rich quick. Not that it doesn't happen. It happens on a rare occasion. Most honest wealthy people will tell you they worked long and hard to get to where they are.
I want to create an new group of bloggers. We'll call it the "within crowd." Members of the  "within crowd" know all answers lie within. They are passionate about sharing their talents to help others. They are authentic and trustworthy with no hidden agendas. There are no "get rich" or "get enlightened quick" schemes. 
 They get quiet, journal, meditate, pray and spend time in silence asking for guidance. Then they act upon the guidance they get from a place of calm and peace.
Part of the reason I believe Leo from Zen Habits is so successful is because his price tag on his products are affordable for the average person.  He makes one feel he is on their side. He wants you to succeed. No gimmicks. Just Leo and his truth.
Today I want to declare a "within crowd." If you want to be a part of it you only need to live your truth and help others live theirs. You only need to want the same thing for others as you want for yourself.
One favorite blogger of the "within crowd" is Lance at Jungle of Life. He is currently working on an e-book donating all proceeds to "Susan G. Komen for the Cure." Not only can you purchase it you can become a part of it. One can't get much more authentic than that!  
Don't get me wrong I'm all for selling and making money on line. What I'm not for is charging exorbitant prices to do so.
James Ray charged a little under $9,695.00 for his "Spiritual Warrior Retreat" in Sedona, Arizona. Two people died last Thursday and others became ill and were hospitalized.
I'm not judging James Ray, in fact my heart goes out to him. If I were in his position I would want prayers not judgement.
I'm bringing this up as an example of caveat emptor, "let the buyer beware!" If it sounds too good it is too good to be true! 
Exactly what did the 64 people who went to James Ray's Spiritual Warrior Retreat think they were getting for 5 days? Enlightenment? The secrets to wealth? Or a chance to be in the "in crowd?"
I want to be my authentic self, shining my light, living with love and extending it to others. I don't need someone to play on my fears  and tell me what I must have today to be successful or rich.
 Would you like to join me and become a member of the "within" crowd? You only need to declare your blog as being genuine and authentic to be included.
You only need to have the best interests of others in your heart: when you post, recommend others, sell products or become an affiliate of a product.
Please say a prayer and send blessings and good thoughts to James Ray and all those involved. They are all good people who are going through a difficult time. Tough lessons…
Do you want to be in the "within" crowd?
Have you ever fallen into the trap of spending too much online for a product or seminar?
As always any thoughts on this topic are welcome!
Please join The Bold Life for free and receive my free guide, Peace, Love, and Connection. Please share this post with a Tweet and a Like.
Related Posts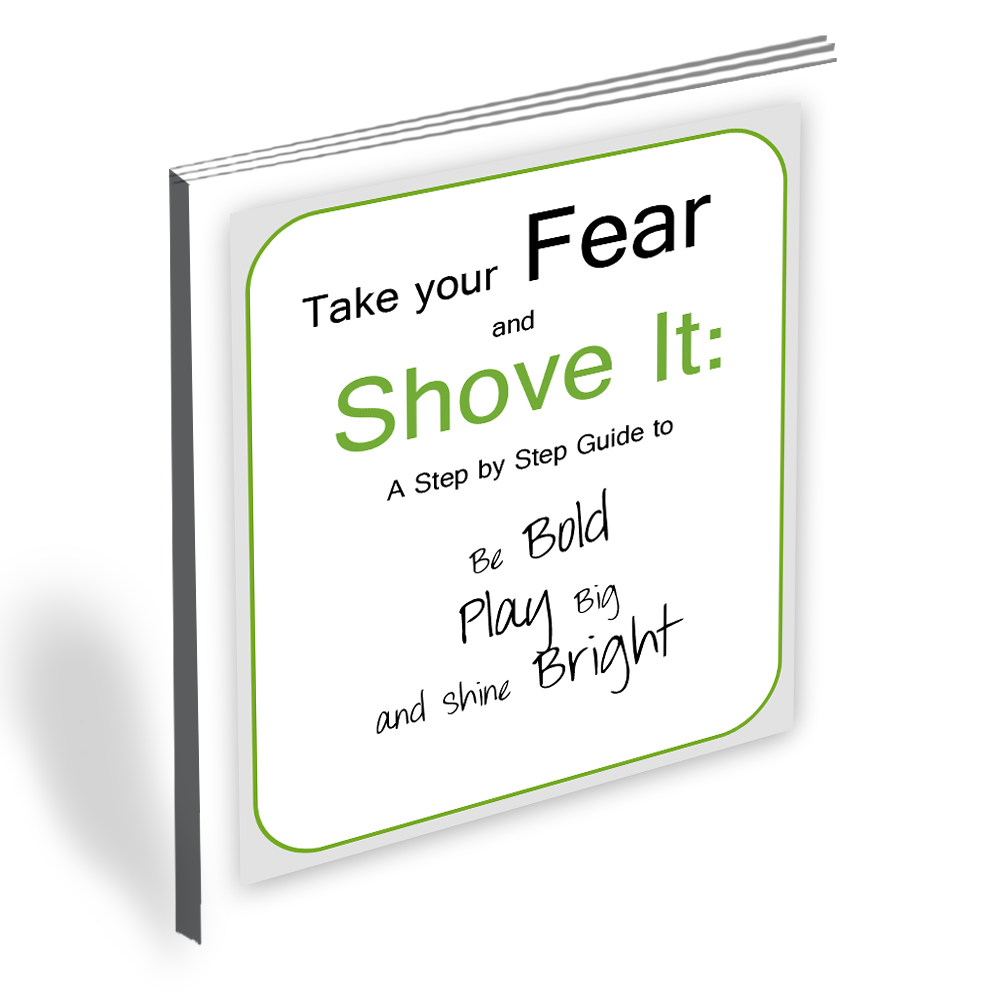 Take Your Fear and Shove It!
A Step-by-Step Course
Be Bold, Play Big, Shine Bright

Rise above fear and open yourself to infinite opportunities!
Join the pre-launch waiting list
by
entering your email below.