2.  Anxiety is just repeatedly experiencing failure in advance. ~ Seth Godin
3. . Sometimes being naked with fear is a good experience. It teaches us a lot about ourselves and about life. It is scary but it awakens us. ~ Leo Babauta
4. Never be afraid to try something new. Remember, amateurs built the ark, professionals built the Titanic. ~ Unknown
5. Every time we choose safety, we reinforce fear. ~ Cheri Huber
6. Find out what you're afraid of and go live there. ~ Chuck Palahniuk
7. The greatest barrier to success is the fear of failure. ~ Sven Goran Eriksson
8. To conquer fear is the beginning of wisdom. -~ Bertrand Russell
9. I have accepted fear as part of life – specifically the fear of change… I have gone ahead despite the pounding in the heart that says: turn back…. ~ Erica Jong
11. When you do what you fear most, then you can do anything. ~ Stephen Richards
12. Keep your fears to yourself, but share your courage with others. ~ Robert Louis Stevenson
13. Fear defeats more people than any other one thing in the world. ~ Ralph Waldo Emerson
14. Each of us must confront our own fears, must come face to face with them. How we handle our fears will determine where we go with the rest of our lives. To experience adventure or to be limited by the fear of it. ~ Judy Blume
15. Be fearless. Have the courage to take risks. Go where there are no guarantees. Get out of your comfort zone even if it means being uncomfortable. The road less traveled is sometimes fraught with barricades, bumps, and uncharted terrain. But it is on that road where your character is truly tested.  Have the courage to accept that you're not perfect, nothing is and no one is — and that's OK. 
~ Katie Couric
16. Inaction breeds doubt and fear. Action breeds confidence and courage. If you want to conquer fear, do not sit home and think about it. Go out and get busy. ~ Dale Carnegie
17 You gain strength, courage and confidence by every experience in which you really stop to look fear in the face. You are able to say to yourself, 'I have lived through this horror. I can take the next thing that comes along.' You must do the thing you think you cannot do. ~ Eleanor Roosevelt
18. Waiting to develop courage is just another form of procrastination. The most successful people take action while they're afraid!  ~ Unknown‎
19. He who is not everyday conquering some fear has not learned the secret of life.
~ Ralph Waldo Emerson
21. Curiosity will conquer fear even more than bravery will. ~ James Stephens
22. Try a thing you haven't done three times. Once, to get over the fear of doing it. Twice, to learn how to do it. And a third time to figure out whether you like it or not. ~ Virgil Thomson
23. The enemy is fear. We think it is hate; but, it is fear. ~ Gandhi
24. I tend to scare myself. ~ Stephen King
25. I wonder if fears ever really go away, or if they just lose their power over us. ~ Veronica Roth
26. Here is the world. Beautiful and terrible things will happen. Don't be afraid. ~ Frederick Buechner
27. Expose yourself to your deepest fear; after that, fear has no power, and the fear of freedom shrinks and vanishes. You are free.
~ Jim Morrison
28. Have no fear of perfection – you'll never reach it. ~  Salvador Dalí
29. I'm intimidated by the fear of being average. ~ Taylor Swift
31. Without fear there cannot be courage. ~ Christopher Paolini
32. There are two kinds of fears: rational and irrational – or in simpler terms, fears that make sense and fears that don't. ~ Lemony Snicket
33. Men go to far greater lengths to avoid what they fear than to obtain what they desire.
~ Dan Brown,
34. Hard work is about risk. It begins when you deal with the things that you'd rather not deal with: fear of failure, fear of standing out, fear of rejection. Hard work is about training yourself to leap over this barrier, tunnel under that barrier, drive through the other barrier. And after you've done that, to do it again the next day ~ Seth Godin
35. Being aware of your fear is smart. Overcoming it is the mark of a successful person. ~ Seth Godin
36. Real fearlessness is the product of tenderness. It comes from letting the world tickle your heart, your raw and beautiful heart. ~ Chögyam Trungpa
37. You are willing to open up, without resistance or shyness, and face the world. You are willing to share your heart with others. ~ Chogyam Trungpa
38. How would you feel if you had no fear? Feel like that. How would you behave toward other people if you realized their powerlessness to hurt you? Behave like that. How would your reaction be to so-called misfortune if you saw its inability to bother you? React like that. How would you think toward yourself if you knew you were really all right? Think like that. ~ Vernon Howard
39. I will not die an unlived life. I will not live in fear of falling or catching fire. I choose to inhabit my days, to allow my living to open me, to make me less afraid, more accessible, to loosen my heart until it becomes a wing, a torch, a promise. I choose to risk my significance; to live so that which comes to me as seed goes to the next as blossom and that which comes to me as blossom, goes on as fruit. ~ Dawna Markova
41. Sometimes being naked with fear is a good experience. It teaches us a lot about ourselves and about life. It is scary but it awakens us. Leo Babauta
42. Surely, in the light of history, it is more intelligent to hope rather than fear, to try rather than not to try. ~ Eleanor Roosevelt
43. Follow the path of the unsafe, independent thinker. Expose your ideas to the dangers of controversy. Speak your mind and fear less the label of 'crackpot' than the stigma of conformity. And on issues that seem important to you, stand up and be counted at any cost. ~ Thomas J. Watson    
44. Fear defeats more people than poverty, ignorance, superstition, ill health or lack of mental ability. ~ Albert Wiggam
45. Never compromise a dream. Do what you must. The fears, beasts, and mountains before you are part of the plan. Stepping stones to a promised land. To a time and place that is so much closer than even you expect. So don't let your eyes deceive you, for even as you read these words, your ship swiftly approaches. ~ Mike Dooley
46. We made it. Despite the fear and predictions of doom. We made it. Even though there were days when we were tired and there were days when we forgot who we were. We made it. And we must thank the stars for this. And the birds for their beautiful songs. And the strangers who were careful to smile. We made it. ~ Ron Atchison
47. Courage is not the absence of fear, but rather the judgment that something else is more important than fear. ~ Ambrose Redmoon
48. Don't let the fear of the time it will take to accomplish something stand in the way of your doing it. The time will pass anyway; we might just as well put that passing time to the best possible use. ~Earl Nightingale
49. You gain strength, courage, and confidence by every experience in which you really stop to look fear in the face. 
~ Eleanor Roosevelt
51. Remember that fear always lurks behind perfectionism. Confronting your fears and allowing yourself the right to be human can, paradoxically, make you a far happier and more productive person. ~ Dr. David M. Burns
52. Having a fear is natural. But letting a fear stop you from your dream is a tragedy. To beat the fear you just have to do it. ~ Leo Babauta
53. If you have fear of some pain or suffering, you should examine whether there is anything you can do about it. If you can, there is no need to worry about it; if you cannot do anything, then there is also no need to worry. ~ Dalai Lama

I would love to support you in overcoming your fear.
Come thrive with us!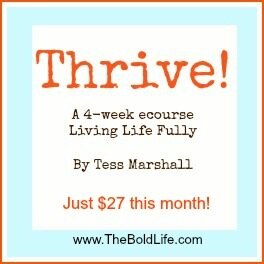 Help me spread the love. Please share on Twitter and Facebook. Thank you!
Are you ready to commit to your dreams?

You can go beyond what you think is possible! The time is now to increase your confidence and blaze a new trail. If you are ready to do great things then book your free 20-minute consult with me and let's talk about your personal plan for greatness! Click on my coaching page.