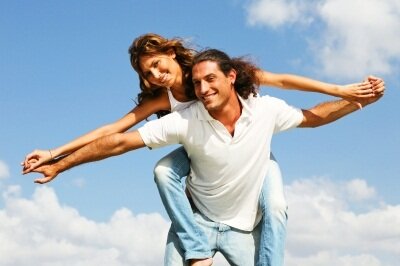 Life is simple. We choose to complicate it. We have the power to life simple and happy lives by doing things just a little bit differently.
A shift in perception can change an ordinary day into an extraordinary one. One, well thought out, decision can transform a life. Living boldly doesn't always mean living loud or living large. A small brave and courageous move can transform your world in a significant manner.
Simple and profound ways to live a bold and courageous life:
Look for beauty in the ordinary. Choose one subject and allow yourself to be wowed by it. Discover trees for the first time. Sit under a tree. Take in the texture of the bark. Notice the different shades of green. Breathe in the smell of the tree. What do you see that you've never seen before? Tomorrow choose a different topic.
Search for the best in people. We are spiritual beings having an ego experience. Therefore, it's easy to be annoyed by others. It's easy to give advice. It's arrogant to thing we know better. Today choose to see only the good. Allow others be where they're at. Choose acceptance over rejection. Choose love over fear.
Don't hold back. We have so much to share. Compliment someone, today. Hug someone, today. Call someone, today. Visit someone, today. Go the extra mile for someone, today. Apologize, today. Keyword…today.
Enjoy what you do or stop doing it. Do what makes you feel good. You may have a job that you don't like, but it's currently not feasible to quit. Are you in the habit of complaining about your job? Are you in the habit of ruminating about your job? Are you in the habit of mentally taking your work home with you? If you answered yes to these questions and don't enjoy doing these things, stop! Fill all of your free time enjoying yourself and your life.
Open your heart. Someone you know has poor manners. Love them anyway. Someone you know favors a different political party than you do, love them anyway. Someone you don't know cut you off in traffic, love them for it. Someone you know hurt you, forgive them and love them from a distance. Open your heart, choose love.

Listen like you've never listened before. Listen with an open mind and heart. Listen to the story. Hold back on your own. Listen for the pain. Don't share yours. Listen with understanding. Put yourself in somebody else's shoes. Be silent and nod your head. Listening is a sacred act. Honor the person speaking.
Create something today. Make something with your hands. Write. Shoot a movie. Plant a garden. Cook and serve a healthy dinner. Use your talents. Seize the moment. Create something and share it with others.
Lighten up. Don't take things personally. Turn off the news. Smile more. Surrender. Live like today is your last. Have a playful attitude. Make your life an adventure. If you choose, you can pick up your problems again tomorrow.
One shift at a time. One tweak at a time. One small step at a time. Choose a little boldness. Life is simple. Don't complicate it.
Please share your thoughts below.
photo imagerymajestic