Are you ready to share your message or big idea with the world? 
Do you want to create your own ecourse but feel overwhelmed with technology, lack self-confidence and are afraid to put your work out there? Benefits of Creating Your 1st Ecourse:
Share your message, knowledge and wisdom 

Establish connections and clients

Help others solve their problems

Turn your followers into life-time fans

Expand your reach and get more exposure

Create a stream of income!
Maybe you don't know where to begin. Or maybe you have an ecourse started and need support and direction on creating a finished product and a successful launch.
If you can relate, I would love to support you! Whether you want roll-up-your-sleeve support from beginning to end or simply would like me to take a look at what you have so far, I'm here to guide you!
Creating and launching a successful ecourse requires lots of commitment, passion and a strategic plan. It's a giant undertaking, one which I would be thrilled to share with you. It's disheartening when you want to get your message out there but lack the knowledge, courage or emotional support to do so.
It's rewarding when you know that, with the right help, you can share your skills with the rest of the world!
I know how you feel!
One year ago I was in your position. I was frustrated, scared and doubtful. I was paralyzed by the fear of failure.  Then I connected with top bloggers who were doing what I wanted to do. I joined forums, I joined a mastermind group. I got a mentor. I studied, I made mistakes and I survived.  I've since created four successful ecourses.
No, I did not fail. Yes, I made mistakes, but who doesn't? I've expanded my tribe, pool of clients and made friends from all over the world. I would love to share my knowledge with you and help you do it, too!
My four ecourses have changed lives!  I had no idea what a difference creating ecourses would have on my business and life. Every day I get emails and messages from people thanking me for sharing my wisdom and inspiration.
I've increased my client load and made life-long friends.  The world needs you to put your talents, gifts and wisdom out there. There are people who want what you know and have! I can't wait to help you share your knowledge, skills and heart with the world, too!
Here are just a few benefits that I have received from creating ecourses:
I've established heartfelt connections worldwide.

I've enjoyed the privilege of helping to change lives.

I've learned how to fall in love with video making.

I'm no longer afraid to make mistakes or fail. 

I've learned how to partner with other successful like-minded people.

I've increased my income significantly.

I've allowed my personality to shine through and I've gained raving fans.

I've increased my confidence and now have complete faith in myself to achieve anything.
This all came to fruition because with the right support, I was brave enough to connect, create, launch and sell an ecourse!
I have been helping and advising my friends create their own ecourses and now I've decided to give that opportunity to everyone! Hence, I've decided to offer "Courage to Create Your Ecourse Program" to help you give birth to an ecourse that will make you proud and increase your wealth! 
Keep reading to learn how we can work together and how you can access my brain and bring your ecourse to life!
The Scoop
I'm so happy to work with you one-on-one to map out your first ecourse! Depending on your needs, here are some of the topics we can cover.
Inner critic. How to tame your inner critic and break through the fear of failure.
Title. Get your creative juices going! We'll brainstorm ideas for a title that will grab people from the start.
Content. Discover what's important and of interest to your tribe. Inform and educate. Choose the best delivery methods for you and your course content.
Design.  How to make it current and visually beautiful without spending a fortune.
Launch. Setting up your sales page and automating registration and payment.
Unforgettable. Exceed their expectations. Make it memorable, distinctive and shareable.
Promote. Peak their interest. Build curiosity. Reach out and extend your tribe.
Deliver. Engage. Cast your magic spell. Surprise and support your customers.
Reflection. Feedback, testimonials and room for improvement.
The best list of tools and resources.
If you want to succeed, you have to take action and do the work. I'm here to map out your plan and support you in sharing your message with the world. I'll be your cheerleader and your accountability partner. You decide what you need, your pace and what you want to cover.  
It's all about YOU and your ecourse!
What this program isn't.  I won't do your work. For example, I will map out a plan with you, I won't write the course. I will teach you how to create an excellent sales page. I won't write it. I will teach you what you need to know about the technical side. I will not set it up. I will share with you my best resources. Make sense?
Why work with me?  I'm passionate about creating ecourses and have successfully launched three in the last year alone! I am crazy about teaching and helping others succeed. In the end, I care deeply about finding a way to share my knowledge, stories and resources with you. 
I have a master's degree in counseling psychology and I currently work as a courage coach. Besides my ecourses, I have self-published one book, a few ebooks and I've created successful online mastermind groups. 
The Bold Life has ranked #5 in the Top 50 Personal Development Blogs. 
The Bold Life has been featured in the media including Forbes Women, Zen Habits, Goodlife Zen, Write to Done, Tiny Buddha, Marc & Angel, The Positivity Blog, Aspire Magazine and more. I can't wait to work with you.
Together we'll bring your ecourse to life!
TESS-timonials
Tess Marshall is one of the most inspirational teachers of our time. She's no-nonsense when it comes to overcoming fear and getting past "stuck places." She's lived it, she's been there, so she speaks from a place of authority. She weaves compassion in with everything she does, and recognizes the humanness that causes most of us to do what we do. She provides priceless tools as part of her coaching, as well – tools that I refer to time and again when embarking on new journeys. When I need encouragement, Tess's voice is the one I hear in my head, urging me on. Many times, her words and wisdom have kept me going on days I've wanted to give up. I can't say enough good things about Tess Marshall. She's priceless. ~ Megan Bord
I was drawn to Tess' professional services by her honest, optimistic, and brave approach towards creating a joyful and bold life. During our coaching sessions, Tess asked me powerful questions and provided exercises that addressed my negative attitudes and fears which worked towards bringing positivity and possibilities into my life. She gave me tools that required daily practice, and acknowledged every little, positive action I took to move forward. Tess helps you feel (and believe) that you are more than capable and can accomplish anything! Tess addresses life with conviction and enthusiasm. I love the work Tess is doing, and all her unique, encouraging goodness she shares with the world. ~ Andrea Aquilar
Through Tess Marshall's work, I felt invited into a higher realm of Spirit-ed guidance and mentoring.  With gentle humor, insight, and encouragement, Tess reveals the continuous bumps on her road to self-growth and love, and offers them to us as if saying:  "I'm doing this, and you can, too. Let's travel upward together for a while."  And you want to!  Her positive attitude is infectious, motivating, and fun.  Working with Tess bursts open the limitless possibilities of how we can be in this world.  She is a teacher and a student, and shares, with clarity and deep caring, what she's learned and ways she's found to continue expanding heart, mind & soul. ~ Darlene Charles
We've all heard the quote, "When the student is ready, the teacher appears". For me, Tess is one of those teachers who helps you discover what is holding you back from living your own full, Bold life. Tess's style, questions and tools, lifts you beyond your fears and limiting beliefs. You actively begin throwing off the weight of fear and doubt from the beginning. Rise to the challenge of taking 'penguin' steps towards a richer, more fulfilled life and watch your life open in front of you! My world is bigger, fuller, better, and BOLDER after working with Tess. ~ Crystal Pash
Your Options Option #1: The Complete Package
The complete package includes the following:
8 x 30 minute sessions by either Skype or phone
A Questionnaire for clarity and vision
A personal action plan to bring your course to life brilliantly, easily and quickly
8 email check-ins for support + inspiration + motivation to birth your course to life
A spotlight on The Bold Life blog when your course is launched (priceless)
Because of the time and energy commitment this requires of me, I only have five spots open for this package. If they are taken by the time you contact me, you'll be put on a waiting list and I'll contact you when a spot opens up.  If you're serious about creating your course and a new stream of income, it's vital that you contact me right away! 
If you're ready to map out, create your course and increase your income, the price for this complete package is just $397 
Click on the image below to sign up now!
Option #2: One Session  If you only have a few questions or would like to brainstorm and schedule your sessions one at a time, click on the image below. This option doesn't include the complete action plan or bonus gifts. The price for this package is $75. 
Click on image below to sign up now!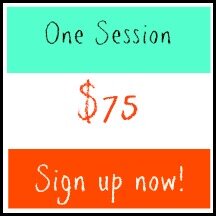 Option #3:
If you want me to take a quick look at a specific area of your ecourse (design, title, copy) & give you ideas to improve it and have me respond via email, this option is for you. Just $37!  
Click on the image below to sign up now!
With my guidance, direction and support and your willingness to commit and take action, we'll make your ecourse a reality! This is your chance to expose your brilliance and passion to the world.
Mark Twain said, "twenty years from now you'll be more disappointed by the things that you didn't do than by the ones you did do. So throw off the bowlines. Sail away from the safe harbor. Catch the trade winds in your sails!"
I can't wait to work with you! I love bringing ideas Together we'll do great things!
If you have any questions about the ecourse you may email me here [email protected]. I look forward to working with you! 
With gratitude, 
Tess Marshall