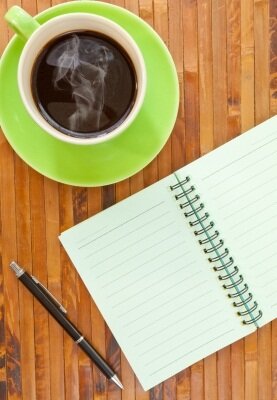 Let go of fear today.
If you lie awake at night worrying about your children, your health, your finances, your relationships, your job or your immediate future, stop!
Recognize the story that you're telling yourself about each scenario. You stories are limiting beliefs that you create, repeat and live out.
Stories like…
"I can't do that."
"It will never work out."
"The cards are stacked against me."
"There's not enough time."
"I'm too young."
"I'm too old."
"I'm not smart enough."
"It's too late."
"The good jobs are taken."
"Nobody loves me."

These fear-based beliefs are false. They cause you to suffer.

Let go of your fear today.

It's an empowering choice that will set you free.
Learn to recognize the storyteller in your head.
Are you willing to change the storyteller or are you addicted to the old stories and the drama?
When you change your story, you change your life. The beauty of your story is that you are the author. Give yourself permission to rewrite it.
Learn to expect the best and anticipate good things happening. Tell yourself that story!
If you need a job, believe there is one waiting for you. If you want a soul mate, expect that you'll find one. If you want to change your diet, anticipate enjoying new foods.
Track your fearful stories. Take notes. Evaluate how your stories are hurting you.
Release your old story and the layers of false beliefs that you've carried for too long. Let it go.
Write down a new story. Include the truth of who you are. Write about experiencing more joy, peace and happiness. Fill in the story with details of who, what, where and how.
Support your new story with the positive. Choose a loving attitude. Allow love to flow in and out of your life. Honor and respect yourself.
Create joyful connection and meaning. Choose to surround yourself with happy people. Be kind and find a way to serve.
Give yourself permission to make mistakes and be imperfect. It's impossible to get it right 24/7. Learn, forgive yourself and move on.
Be free. Let go of comparing, competition and complaining. You'll gain a sense of peace and well-being.
Each time you repeat your new story, you're one step closer to the life that you desire. And that's something to be excited about!

Photo contributor: Hot Drinks
What future are you creating for yourself? Please share.