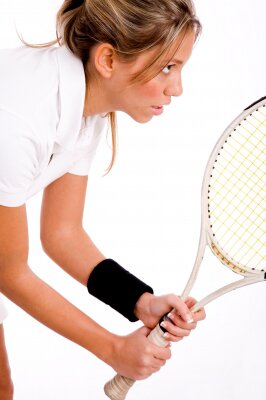 This is a guest post by my friend Stuart Mills of Limitless Believing.
Have you ever read a book or an article, or listened to an inspirational figure, and discovered a new way of living that is better than you could ever imagine?
Have you ever realized that this new way is so wonderful that you can't believe that others aren't living like this already?
Then have you ever found that whenever you try to tell someone about this exciting new way, they dismiss it as 'wishful thinking'?
Unfortunately, the world doesn't take kindly to those who try to tell them what to do.

After trying to enlighten people about your insights and new way of living, it's common to find rejection from others who don't have the patience to listen to you. They don't want to hear about what you've found.
Why Others Are Negative Despite Your Best Efforts
You may have heard of the saying, "When the student is ready, the teacher will appear".
It's a paradox, but we are all students and we are all teachers. Sometimes, we are students who wish to learn, and other times we are teachers who pass down the what we've learned. When we uncover a new way of living, we are the student.
Then, when we try to pass on this learning to other people, we try to become the teacher. We try to pass down what we have learned ourselves as the student.
But the reason why we learned what we did is because, as the student, we were 'ready'. We were ready to receive the new information or the new wisdom, and we were at a point in our lives when we were able to understand it.
However, just because we were ready doesn't mean that others are ready too.
All of us have our own 'timelines' where we must do the inner work before we can be ready to receive more knowledge or wisdom. My 'timeline' is not the same as yours, and vice-versa.
If I receive a new piece of life-changing wisdom, I wouldn't expect you to experience the same effects if I tried to pass it on, because you may not be ready to receive it.
It's this reason why, despite your best intentions, others dismiss what you try to say – because they aren't ready to receive what you have received. They speak negatively because that's only what they are ready for.
For example, if I had been carrying negative beliefs around with me for the vast majority of my life, then I would be so entrenched in my set beliefs and thoughts that I couldn't imagine any other way of living.
To try to change someone else from a negative mindset to a positive mindset is the same as trying to change them from positive to negative – the 'student' isn't ready to change.
You Can Only Control How You React
If someone who you love deeply isn't interested in what you have to say, and instead tries to win you round to their way of thinking, then let them.
When I say "let them", I don't mean you should let them convert you – rather, it's best to let them try and win you over to their way of thinking.
But there's a difference between these two which is very important – you can't control what they say to you, but you can control how you react to it.
Think of a tennis match – you hit the ball over to your opponent's side of the net, and they hit the ball back over to your side. Back and forth the ball goes.
You stay on your side of the net as does the other player, and you both try to get the ball onto the other side of the court.
Here, you can control what happens when the ball is on your side of the court, but you can't control the ball when it's on the other side as the net is blocking you.
You only have the ability to react to the ball when it's hit towards you, and your opponent can only do the same.
When someone tries to influence you, they are hitting the proverbial tennis ball towards you.
You can't stop this happening because the ball is coming from their side of the court, but you can control how you react when the ball is on your side – you can avoid the ball and let the other person win, or you can hit it back towards them.
Now, if you were to react in the same way as the other person and retaliate, then it would become a long rally where the ball is repeatedly returned until one person eventually gives up. But you don't have to do that.
You don't have to let yourself get wound up and fight back. Instead, you can let the ball pass. You can let them try to influence you and not be affected.
To Love Fearlessly Requires Letting Go
To love fearlessly is to love the individual unconditionally and care about them, even if you don't care about the negative language they use or the negative behavior they produce.
The 'key' is to love no matter what others may say or do.
Others may require your love far more than they may be letting on. They may wish to be loved but have a hard time expressing this need because they haven't learned how to open up, to be vulnerable in the presence of others.
In order to provide unconditional love, you must love them no matter what they do or say– this is what it means to love without fear.
When you let go of your need to 'teach' others, and your habit to react to what they say by hitting the ball back towards them, then you can start to love the other person for who they are regardless of what they do.
Love, by nature, is unconditional.

It's not based on requirements that the other person must fulfill – it exists for us no matter how we behave in this world.
In order to love fearlessly, then you must let the tennis ball come back towards you without fear of reacting. You must let go of the need to fight back.
Image: imagerymajestic
Please share your thoughts below!
Millions of people worldwide are restricted from living the life they want by the limiting beliefs that control them. If you want to learn how to break those limiting beliefs, visit Stuart Mills at Limitless Believing.