Today our guest is Marci Payne from Liberating Choices, where taking small steps can create big change. Marci is a counselor, budding entrpreneur, aspiring writer, yoga lover, life-long learner, and amateur photo-snapper.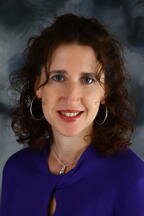 Have you ever wished time would stand still? You don't want the day to end. You want to freeze the moment in time. To stay in a cozy love bubble.
Then, you come back to reality. Life, kids, work, errands, and chores. All those grown up responsibilities. We do life mostly outside our love bubbles.
We try to get close to our loved one, but the bubble keeps popping. Leaving us sticky and frustrated. We feel like we need our loved one close to be happy. This is vulnerable territory to stay in, but we all visit this place.
Have you ever wished your significant other would turn off the TV? Let go of the mop? Sit cozily on the couch. Stare into your eyes. And, drift back into the bubble with you.
Here lies the problem. We focus more on the past or the future. We dream of what we want the relationship to look like. More energy is put into getting our loved one to do or not do something. And, we miss out on enjoying what is.
"I've learned that love is not a destination, its not an ideal or fix all short cut to happiness. It is an action." By India Aria
What is our choice? To be ourselves. Love is an act of being ourselves, while relating to our loved ones. Who knows us better than we know ourselves – no one. The secret to boosting your intimacy is knowing yourself and letting your loved one know you too.
10 Ways to Boost Your Intimacy By Being Yourself
1. Be open – Communicate what is easy and hard. It's tempting to avoid tense topics. Find a way to share your thinking even on difficult topics. Be just as open to speaking, as you are to hearing.
2. Be personal – Share what is yours to share. Speak of what you know. Spend less time talking about others. Instead share your own thoughts and feelings. What do you want your loved one to know about you?
3. Be equal – Be ourselves, while allowing others to be themselves too. Value ourselves as much as we value others. Don't put yourself below or above others. Put less pressure on the other to change, and more focus on being who you are.
4. Be patient – Each interaction is an opportunity to relate in a new way. Lean into what you want to work on in yourself. Keep at it. Focus on what you are learning. Change takes time. New patterns will evolve.
5. Be direct – No more beating around the bush or hoping your loved one will read your mind. Get to the point. Simplify your message. Use less words. Tell the person, instead of turning to someone else.
6. Be private – Relationships grow when face-to-face. Not in big groups, such as family gatherings or social networking. Separate what is public and what is private. Leave your intimate connections to private, one-on-one times.
7. Be defining – Know who you are, and what you stand for. Define what you are willing and not willing to do. Know when to be flexible and when to hold on. Communicate what you stand for without running people over.
8. Be present – Minds wander, solving problems and making lists. Attentions  gaze on screens. Bring yourself back to the present, to the person in front of you. Stay in the moment. Be mindful of your intention to be yourself.
9. Be balanced – Life is both positive and negative, so communicate both views. Sharing all your negative feelings is a romance bubble buster. Filter some feelings on your own. Keep some mystery alive. Be open, but be balanced.  
10. Be YOU – There is only one you. Embrace yourself and you can embrace others more fully. Accept yourself with all your strengths and weaknesses, and you can accept others more readily. Connect uniquely, like only you can.
Moments may not freeze. And, relationships aren't lived in bubbles. But you can be more connected and more uniquely you.
Please share your thoughts below!
Marci is a member of A-List Blogger Club. Please subscribe to Liberating Choices to receive regular updates via RSS or by email.

photo credit NinMatthewsPhotography
*****************************************************************
Also check out Courtney Carver,  from Be More With Less, in the news! Courtney is a friend and blogger from  the A-List Blogger Club. We had an opportunity to meet in person in San Francisco last fall. 
I would encourage anyone who has thought about joining to do so. There is another awesome boot camp in March. Members get into the Boot camps free! 
My only regret with the A-List Blogger's Club is not joining sooner. There's no words to express the help, knowledge and friends I've gained in such a short time. My affiliate link is below the comments. Thanks and if you join, I'll see you in the forum!
What helps you be more comfortable in your own skin? And, thus more connected in your relationships.
No related posts.
Subscribe: Did you enjoy this article? Subscribe for free by RSS or e-mail and you'll always know when I publish something new.
Share this post    Stumbleupon  |  Digg  |  Del.icio.us  |